Scaffolding and the Homeschool Mom
I don't know where I first heard the term "scaffolding" as related to a Charlotte Mason style lesson. It was likely in an A Delectable Education podcast. I thought, "What a great metaphor." I've since come to notice it a number of times and places including articles pre-dating the podcast. I've also seen a lot of confusion regarding what is scaffolding and how does it work in the homeschool. While "scaffolding" doesn't seem to be a term Charlotte Mason herself used, it is a great picture of what makes a Charlotte Mason style lesson.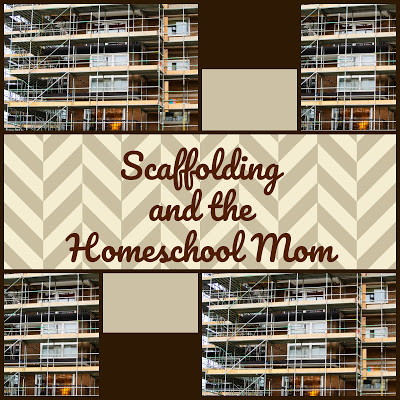 In this series, I'm going to explore what scaffolding does and how it relates to educational lessons. I'd like to consider scaffolding from both the mom's and the child's perspective. I want to think about how to better scaffold lessons in my homeschool.
Won't you come along for the ride?
What is scaffolding?


The summer I was taken to Europe by my parents – almost 20 years ago, now – there was scaffolding on buildings everywhere. There was scaffolding on buildings both old and new. It stood around the exterior of buildings making wide, sure layers to walk upon. The scaffolding gave the workmen a place from which to do their work. Set firmly and levelly on the ground, the scaffolding tied onto the structure at differing points but was largely separate. It is secure to the building, yet easily removable when the work is finished. It ringed the exterior of buildings.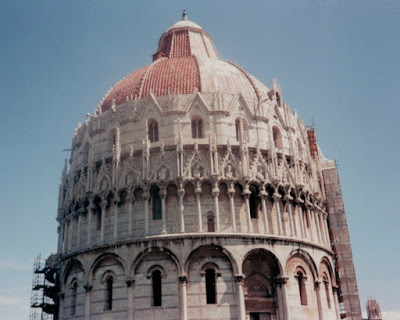 Pisa 1998
Scaffolding is made of metal frames: standard, ledger, and transom. These frames are set on firm base plates as a foundation. Sturdy boards are layered on the frames, level boards from which a worker can work in security; without fear. Often workers even 'tie down' to the frame for added safety. Because each level is -ahem- level, they are aided in making the courses of their work – concrete block, brick, stone, or wood – even and of high quality craftsmanship. This assures that the structure will remain beautiful and solid when the scaffold is removed.
Scaffolding is meant to be temporary. It is removed when the season of work – building, or cleaning, or repair – is complete. Scaffolding itself is not beautiful, but Michelangelo wouldn't have produced beauty without it. That summer I traveled in Europe, the Sistine Chapel even had scaffolding within as the paintings were repaired and cleaned. That was a bummer for us, but it meant that future generations will have the opportunity to see its beauty without the scaffolds. The long run is something to be thankful for.


Scaffolding and the Homeschool
Homeschool Mama – as you think about your child's childhood and education: YOU are building a scaffold.
You provide safety and stability for your child's thought life by providing a firm foundation: level, and plumb layers on which he can stand to build. Sometimes, it's even draped with plastic or canvas for the worker's further protection. Frankly, your child shouldn't really notice the standard, ledger, and frame of the scaffolding. He shouldn't notice the ties to the building. It should be transparent to him. Scaffolding Provides Safety in Transparent Fashion
You provide a standard for his thought life by assuring that she is comfortable reaching out and adding to the building of her mind layer by layer. This is how her thinking becomes beautiful. While it should be transparent, the child should not doubt it's support. The scaffold should be completely trustworthy to her. Scaffolding is a Trustworthy Standard
You provide these things for a season. Scaffolding on the Pantheon or Sistine Chapel wasn't going to last forever; your child should outgrow their need for your scaffolding (but not their own!) It is a temporary structure that lasts for a lesson or a childhood after which a child can build on their own. A Mother's Scaffolding is Temporary … It's for a Season.
Charlotte Mason said,
"Therefore, teaching, talk and tale, however lucid or fascinating, effect nothing until self-activity be set up; that is, self-education is the only possible education; the rest is mere veneer laid on the surface of a child's nature."
True. The child had to grasp hold of the "teaching, talk and tale" and incorporate it into his education, but Mason trained teachers as guides to help students accomplish the work. Building a scaffold for them is how we do it.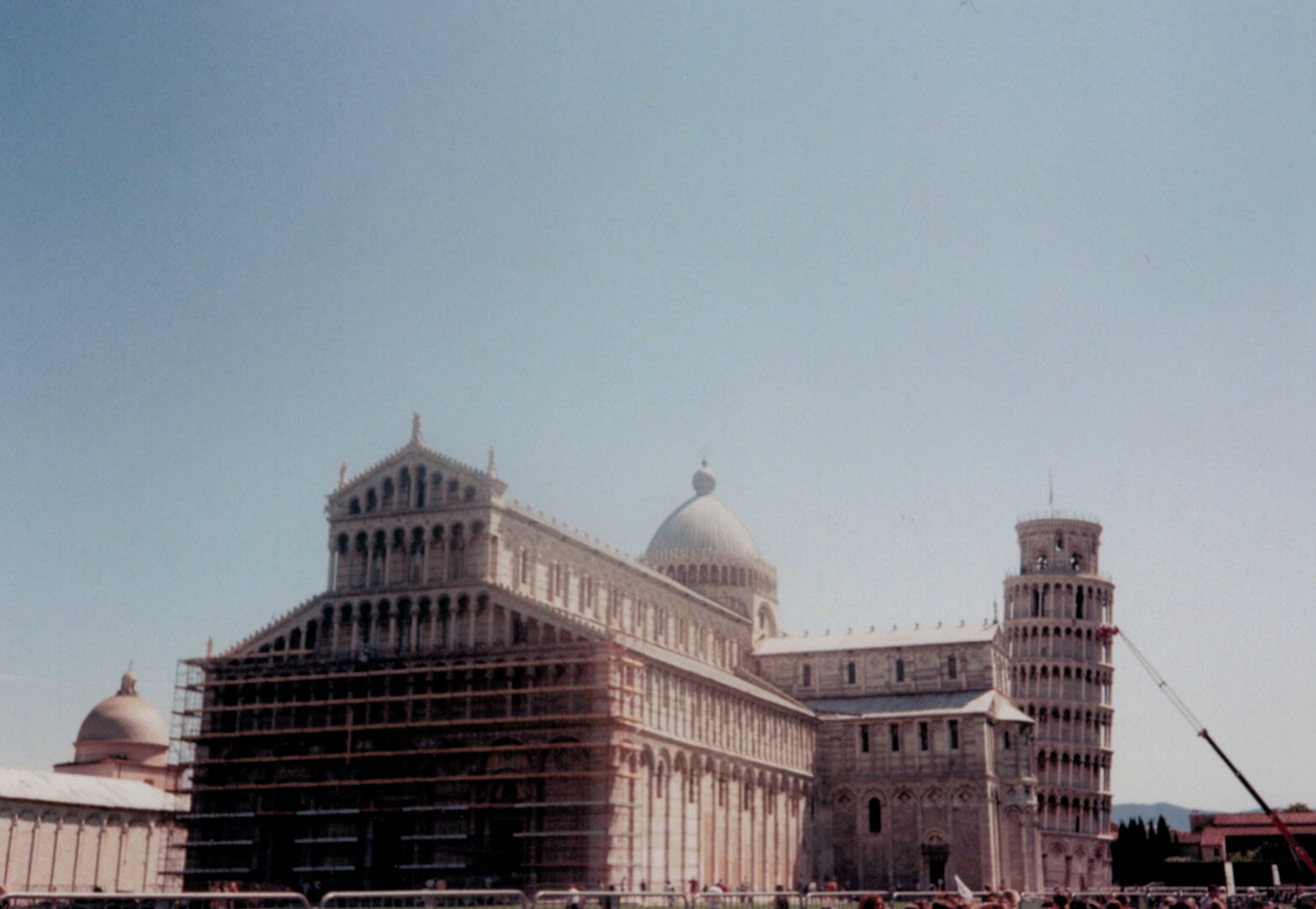 Pisa 1998 … Who knew at the time that I'd want pictures with scaffolding some day … I cropped it from most of our trip.
I plan to write, at the very least, a post on how scaffolding is safe and transparent, standard and trustworthy, seasonal and temporary. It's not impossible that I'll write more on the series, but this, at least, is where I intend to start. I'd love to hear your thoughts as we go along.
Scaffolding is Life

Scaffolding in a Lesson

Scaffolding Under Conditions