Wednesdays with Words: Where to go, what we are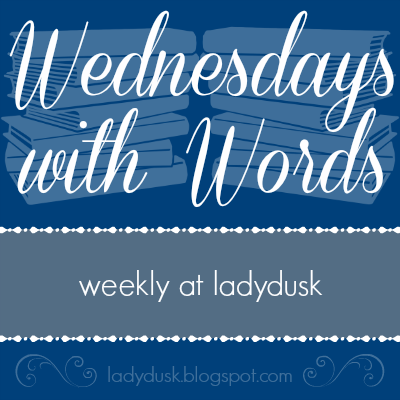 Starting in the next couple of weeks I hope to revive Cindy's Wednesdays with Words linkup (with her generous, kind "you go, Girl" blessings, I might add).
I hadn't thought to post any words today, but our dinnertime read aloud provided the perfect thing. We're reading Mrs. Frisby and the Rats of NIMH by Robert C. O'Brien. All of us are enjoying it! Today, we were reading about their escape from NIMH:
The real point is this: We don't know where to go because we don't know what we are. Do you want to of back to living in a sewer-pipe? And eating other people's garbage? Because that's what rats do. But the fact is, we aren't rats anymore. We're something Dr. Schultz has made. Something new. Dr. Schultz says our intelligence has increased more than one thousand percent. I suspect he's underestimated; I think we're probably as intelligent as he is –maybe more. We can read, and with a little practice, we'll be able to write, too. I mean to do both. I think we can learn anything we want. But where do we do it? Where does a group of civilized rats fit in? (pg 137, emphasis mine)
Reading, writing, education, an ability to learn constitute civilization in Jenner's mind.
I'll leave comments open on this post, feel free to add links to posts you may have made today or on this quote. I'm excited to continue this part of the work Cindy began.