Wednesdays with Words: Quest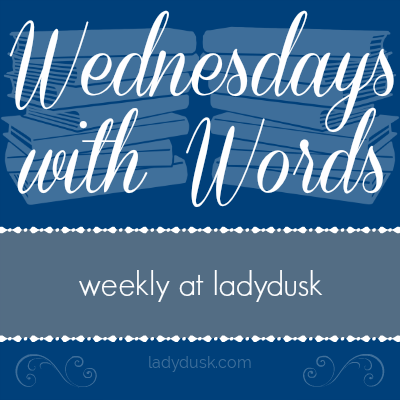 Last week was very busy. We had a robotics tournament in Cleveland from Thursday to Saturday. It was great fun and the team did very well. We were thrilled. From there, M and I drove to my in-laws, worshipped with them, then drove on to Franklin Tennessee to visit New College Franklin. We loved it. More visits to do, but this visit really cemented it as her top choice.
All that to say that I didn't do much reading. No Mason, no Augustine. We listened to the first chapter or so of The Enchanted April and I'm excited for more.
That's not to say that I didn't get words, though. We sat in on Carolyn Weber's logic class. (eep! I kept the fangirl on the DL but eep!) Delightful. I was very impressed. She came to class and there's this whole group of observers she maybe wasn't expecting so whilst giving some introductory remarks she formulates a plan to get us involved and it was great. While doing so, she dropped this on us:
At the root of a question is a quest.

Carolyn Weber
I'll be thinking about that for days.