Our Weekly Amble for September 18-22, 2017
Phew. Another solid week. Another overall good week where we accomplished almost all of what I wanted to.
I returned to #uppingmybreakfastgame and made breakfast almost every – and the day I didn't we had leftovers. Yay me. It does make a difference, though.
We walked the dog every morning before school. That's a total win. It makes for such a fantastic start to our day to get outside, see the sky, breathe the air, and move our bodies. I hope this trend continues. I know the weather will likely go downhill, but we will be able to continue moving in some manner.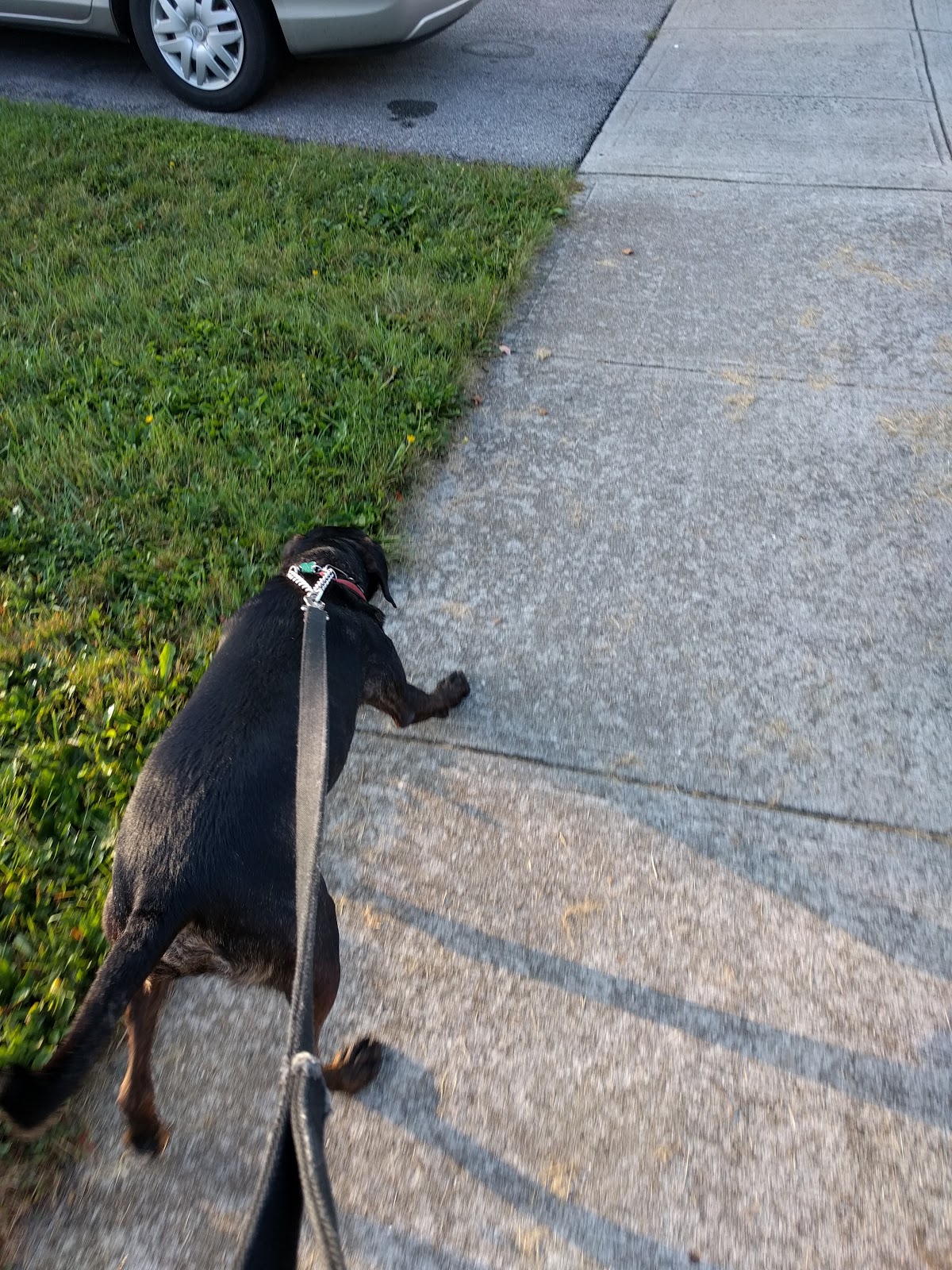 We also did Whatchamacallit all four planned days this week. It feels really good to be accomplishing our work. We will finish our Isaiah 9:2-7 next week. We did a lesson on past, future, and present participles in grammar; learned about percentages with math; began the "I know a bank …" passage from a Midsummer Night's Dream and read 2 scenes from Henry V; finished Publicola (!); began our Architecture booklets with pyramids; and almost have "O Captain! My Captain!" memorized. We read about and listened to some Telemann and enjoyed 'Will Ye Go Lassie.' We read a bit of The Open Gate.
Typing that all out makes me very happy.
Our readings also went well. I got pre-reading done for all but one book and made my own Keeping entries. That felt good. Sometimes we fall off the wagon of our habits and you have to just make the decision to start again. Especially after you've podcasted about it 😉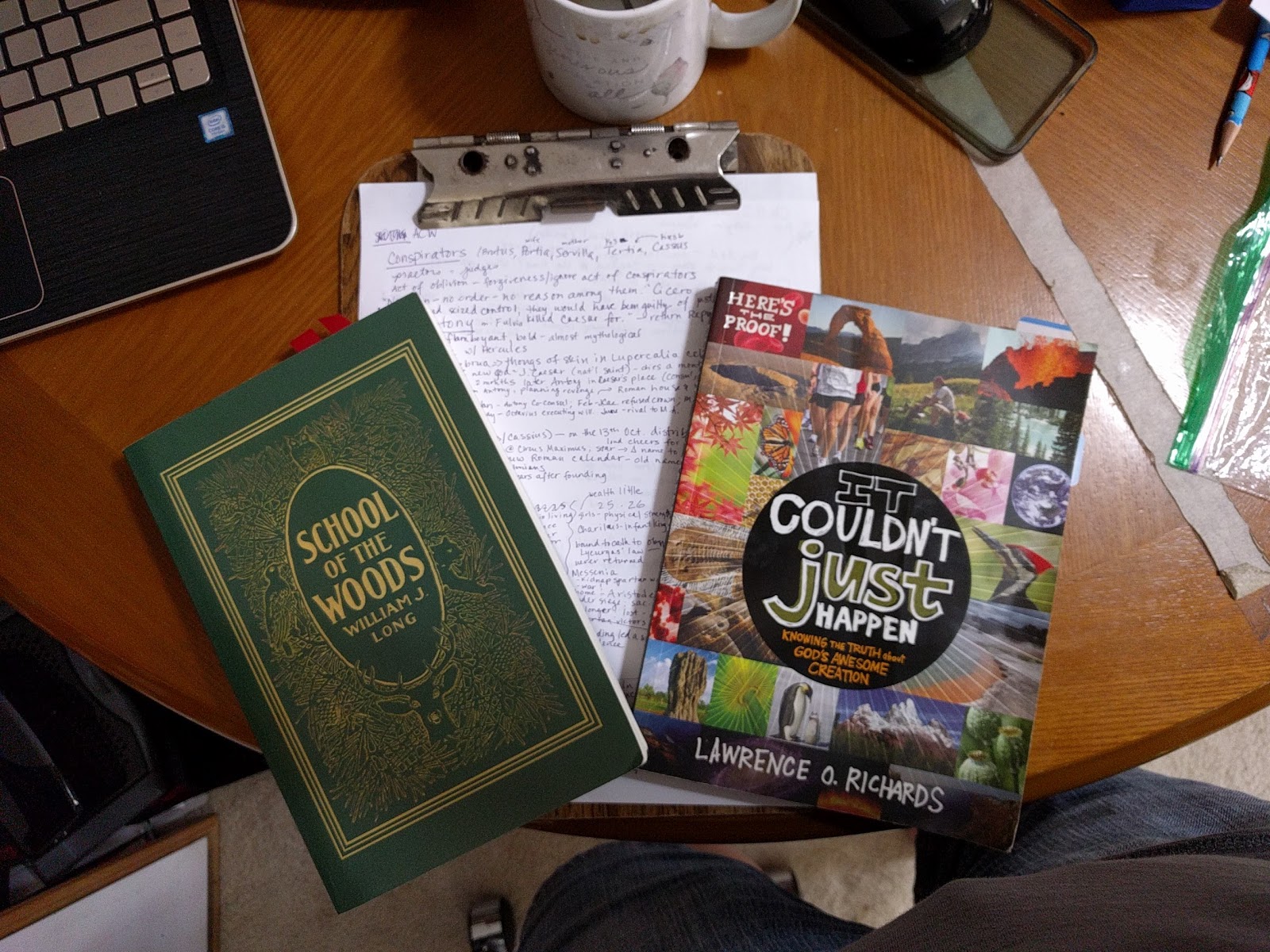 Hint: One of these two books did not get read by me. Maybe I should start with the science books tonight.
We are enjoying our trip back into ancients. The Caesars and the Greeks and the Iliad … making so many connections. Our Architecture study during Whatchamacallit even brought Ancient Egypt into the mix with the evolution of the Pyramid.
They continue to copy scripture for penmanship. M-girl is getting close to finish 1 Peter; R-girl is working on Esther; and N-boy decided to copy Psalms (so he'll never have to choose again, methinks!) . We also finished the Memoria Press Geography II book today; we'll start III next week. They continue to move forward with Math. M-girl is working on fractions; N-boy on commutative property in addition and multiplication; and R-girl is still in the "new book, review" section … so it's easy for her!
Latin is also moving along after last week's epic "I hate Latin" meltdown (only one child, said child is now reconciled to Latin). M-girl had her Google Hangouts chat with her tutor today; that is going really really well and she said it's been helpful. So, yay!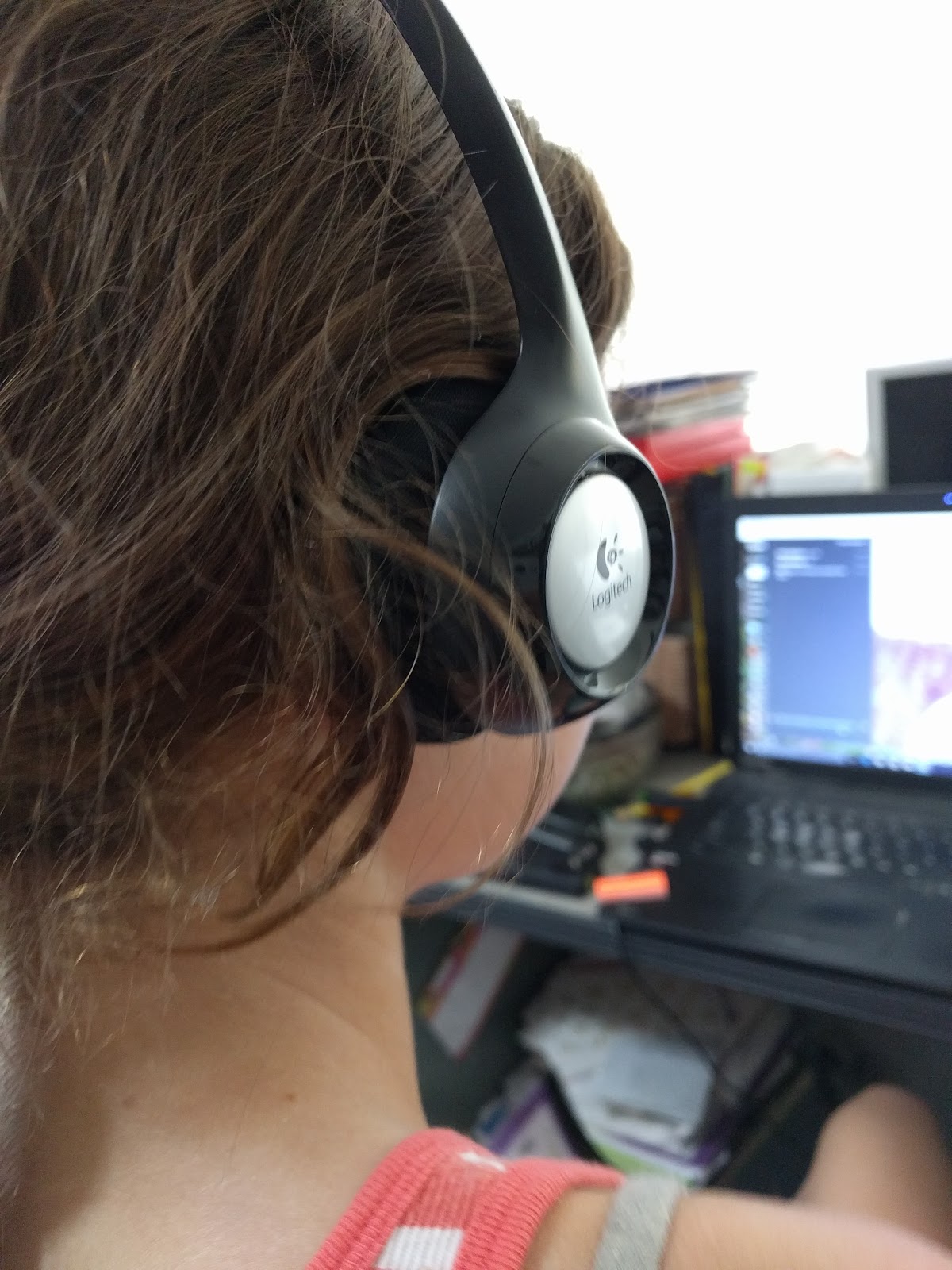 We even managed to get in the Weekly Meetings we haven't had in months (can I call them "Weekly?") It was a great way to end the week; reviewing goals and work, and sharing what was "kept" in our studies.
Next week is the last week of our term. We're all ready for a break. We're officially 2 weeks "behind" in our term, and we have one six week term left in our year, so I have a decision to make:
Do I push us to do 8 weeks in 6?
Do I do 7 weeks in 6 this term and 7 weeks in 6 in January?
Do I leave those last two weeks until January and decide later?
Do we skip them altogether?
What would you do?