Our Weekly Amble for September 11-15, 2017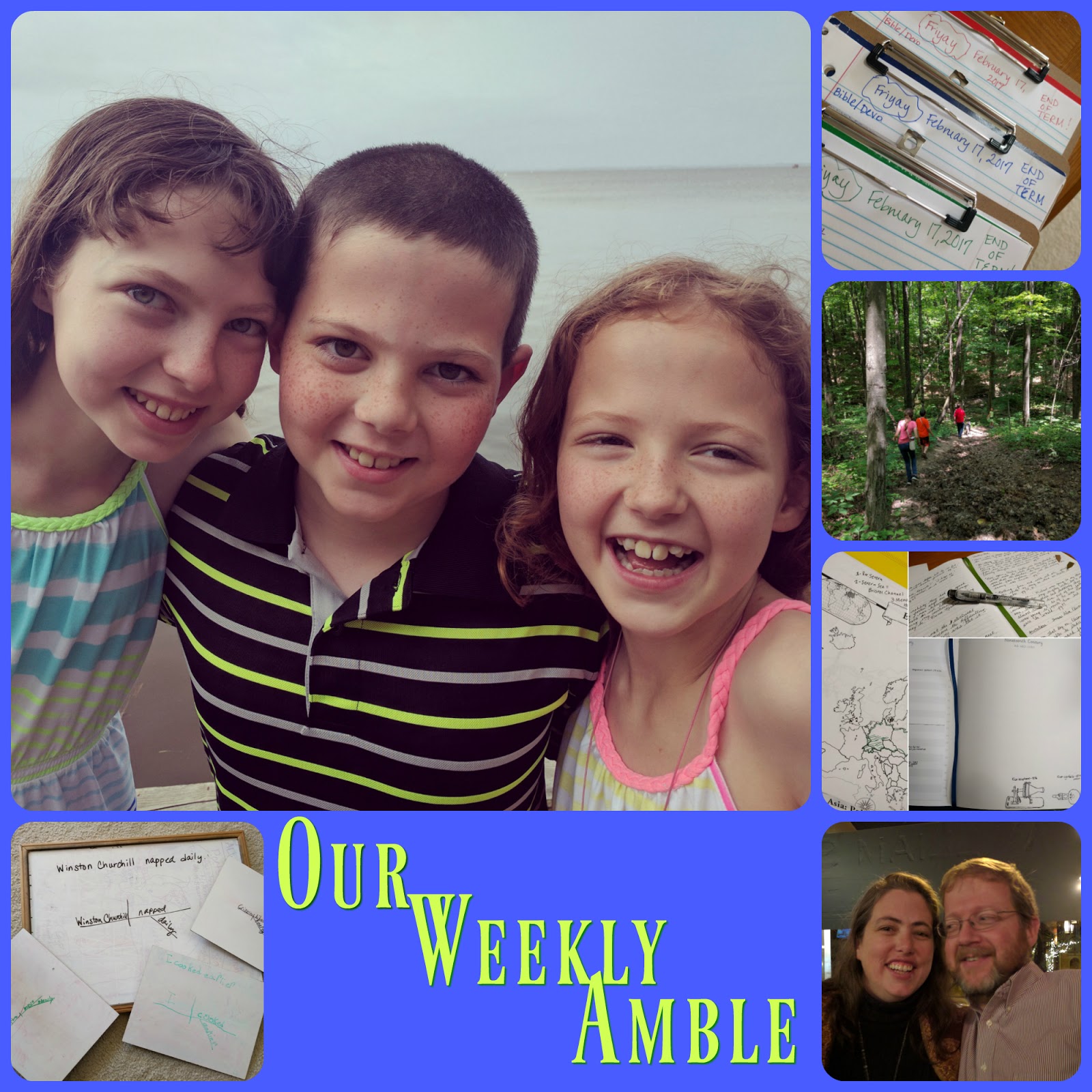 In many respects this was a great, if imperfect, week. We had the best day of school we've had in ages on Monday. Wednesday with our 'Art and More with Friends' group was wonderful. Soccer went really well. M-girl and N-boy were prepared for their piano lessons. Friday went well enough.
One of our big changes this week was more timers on my phone. I set one for every 30 minutes and had the children check-in what they planned to work on during the next 30 minutes. I think it helped them to stay focused and working. It wasn't perfect, and some emotional half-hours did some derailing, but overall it seemed to help them see they could get finished.
I also worked on getting back to making breakfast and or lunch. I wasn't perfect with that, but a big improvement over recent history. What I really need to do is get back to writing a menu plan and placing a grocery order.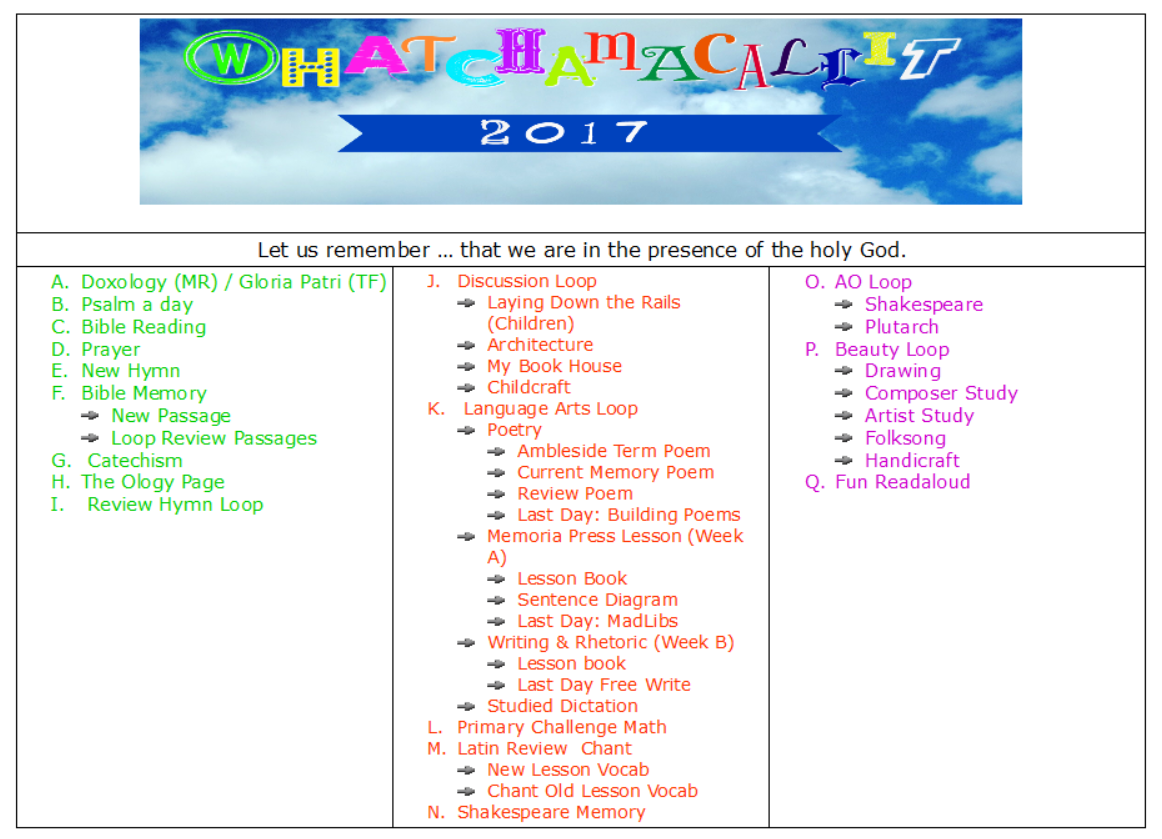 We did Whatchamacallit the four scheduled days this week. I recently made some minor changes which you can see above – I split out an AO loop for Shakespeare and Plutarch. We read Shakespeare twice and Plutarch once. We listened to folk songs, read about Giotto (we're a bit behind), did some counted cross stitch. We finished a long chapter in our readaloud, The Open Gate. We're working on Isaiah 9:2-7 (almost done) and O Captain! My Captain! by Walt Whitman. Our current hymn is 'Christ Jesus Lay in Death's Strong Bands' at the children's request. (Love them) It was a writing week and we finished Lesson 1 and most of Lesson 2 in Writing and Rhetoric book 3.
On Monday we started with our Weekly Meeting. I've been assigning days to any readings that need to be done on multiple days, but letting the children self assign which other readings they want to do when. For a while I was making them all choose the same schedule, but allowing them the freedom to save a personal favorite for Friday or getting a difficult one out of the way early in the week has led to less bickering and more peace. Because they still do the same readings over the course of the week, it wasn't that much bother for me to hear a few different narrations per day. You can see how we've been working out the readings here. I write on the whiteboard, they copy into their assignment books.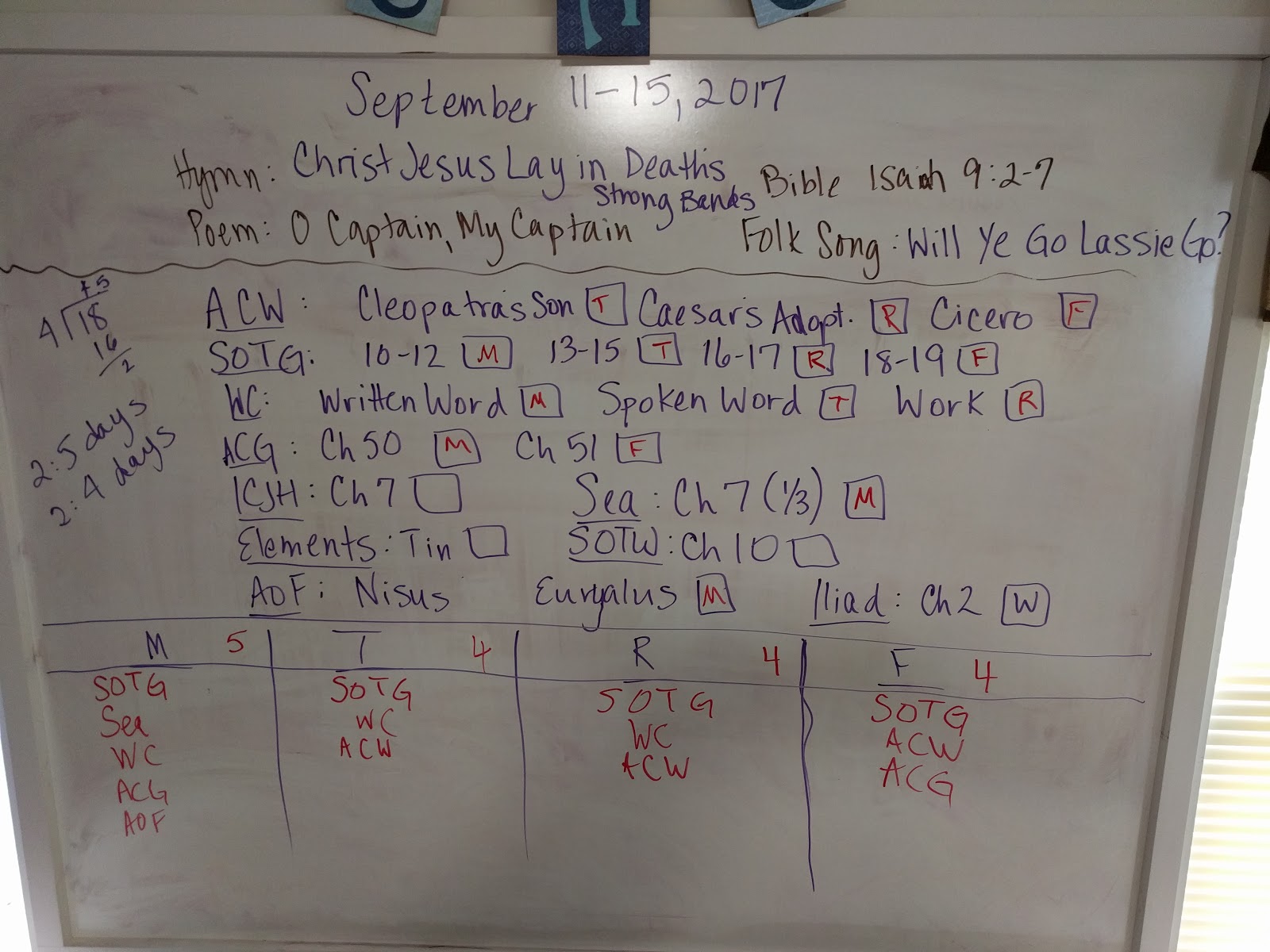 The angle is odd because of the glare; sorry.
Also, I mis-counted – the AoF reading was one, not two so they had 3, 4 reading days.
They did math each day. M-girl finished the week with fractions and their values. R-girl is doing a lot of conversions between metric values (cm to Meter, etc). N-boy is working on the beginning of a new year, so it's a pretty easy review time for him.
On Wednesday, we did some cleaning up at home before we hit the library where I sat and worked on my phone while they chose books. I observed the moms of littles and thought about how I never thought this day would come. We began Julius Caesar (using Anne White's guide, of course) with our little class. R-girl and one of last year's student's sisters aged into the class, so we have 5. As I did my pre-reading I wanted to know some things so I made a handout with a map showing Cilicia and Caesar's family tree. That was a help to my students. We did the first lesson which was very fun.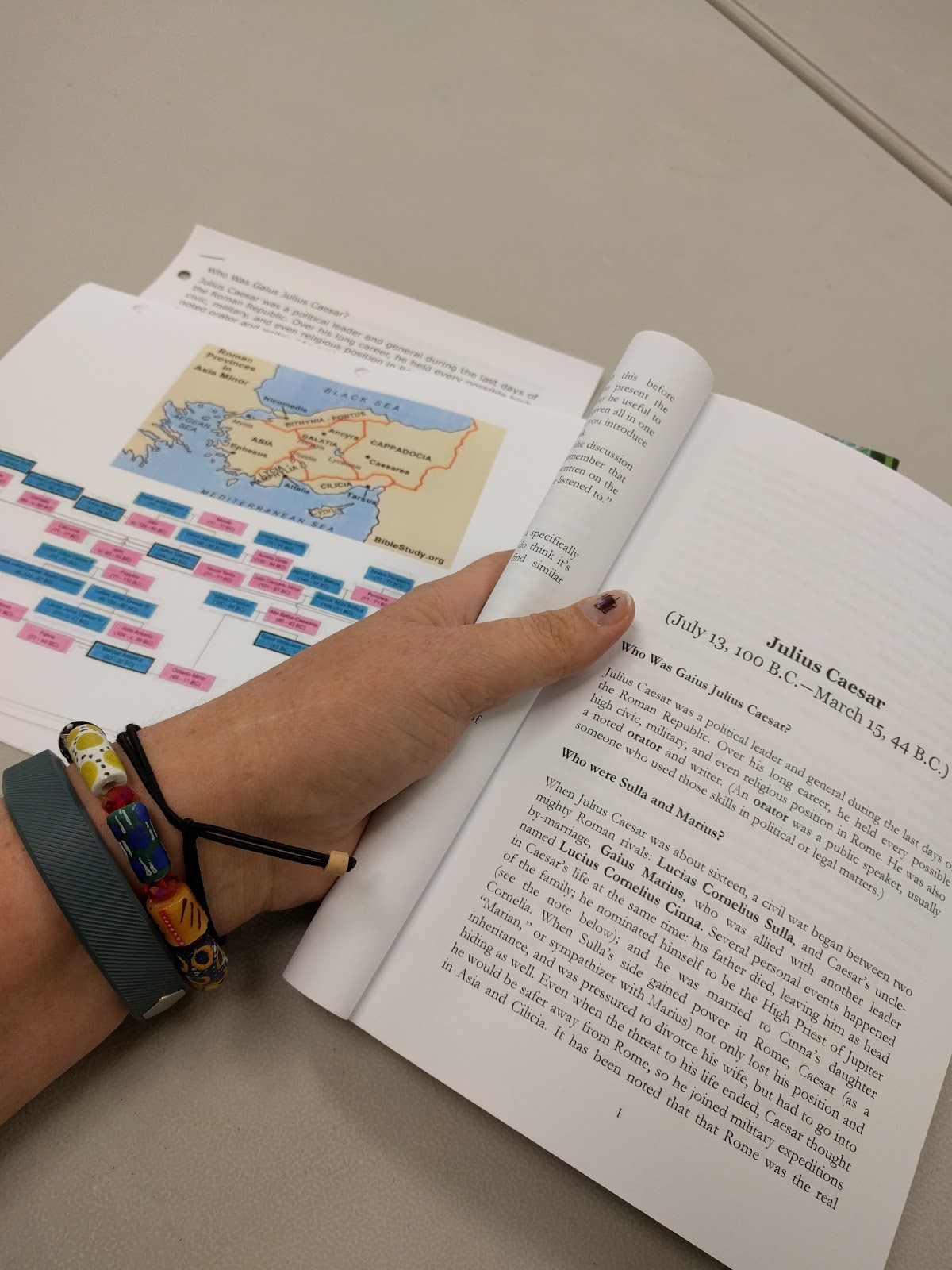 Anna, from Little Drops of Water, taught our Paper Sloyd lesson. Unsurprisingly, it went very well! We split the big kids at one table and the younger kids at another. The kids all worked diligently and carefully and were successful at the first project!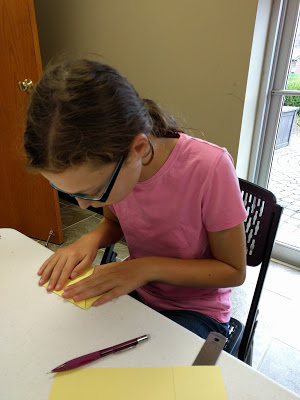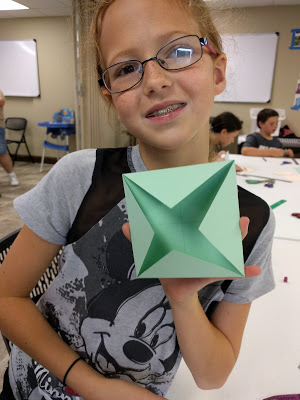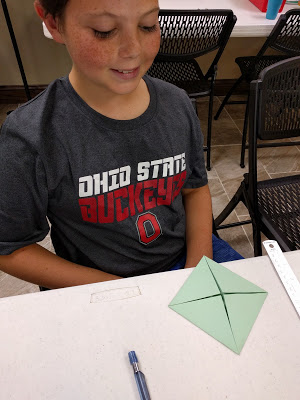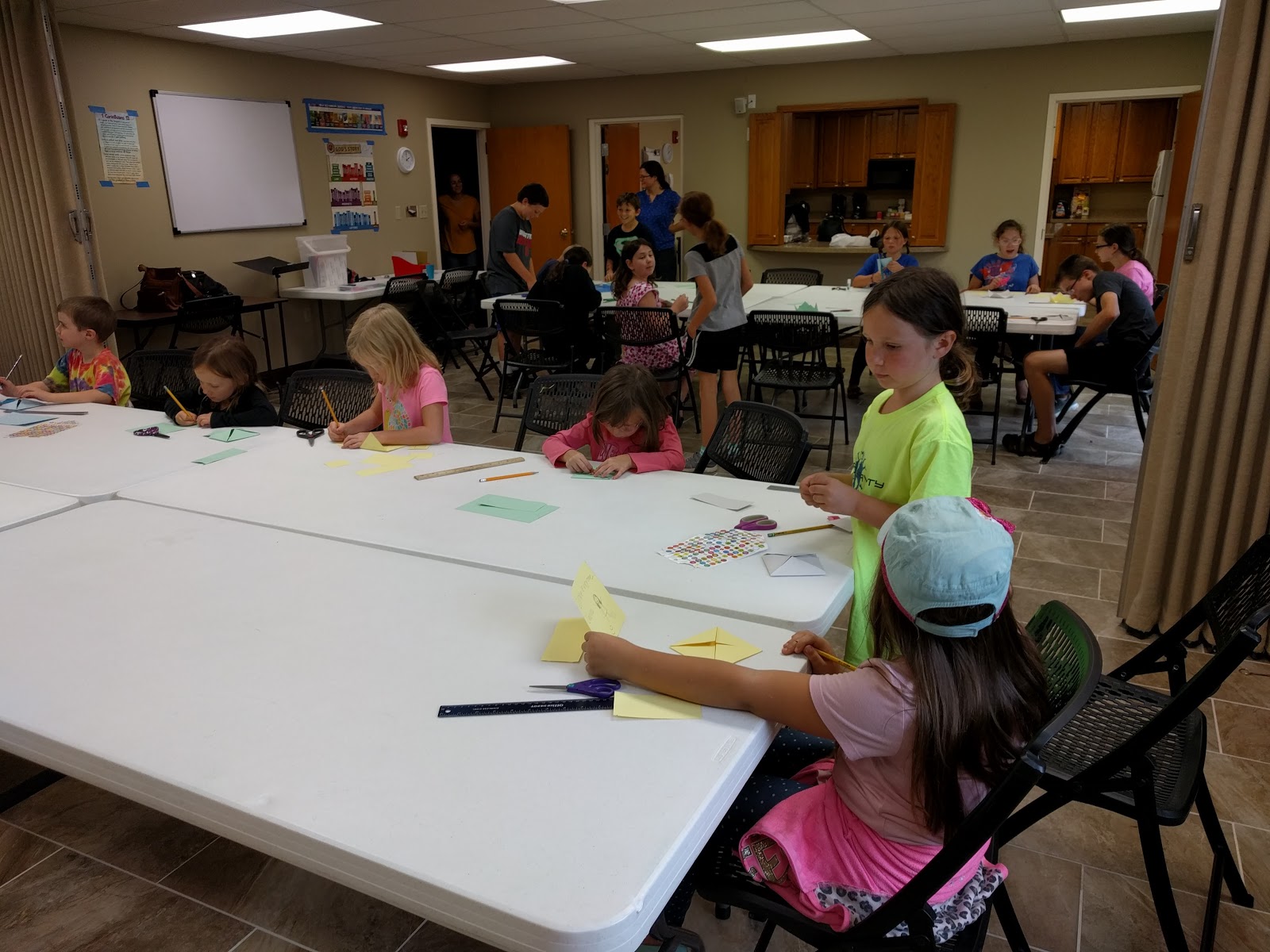 The other days we worked steadily to get our lessons done. We had soccer three nights (one of them was a game in the remnants of Irma). R-girl scored a goal in her game!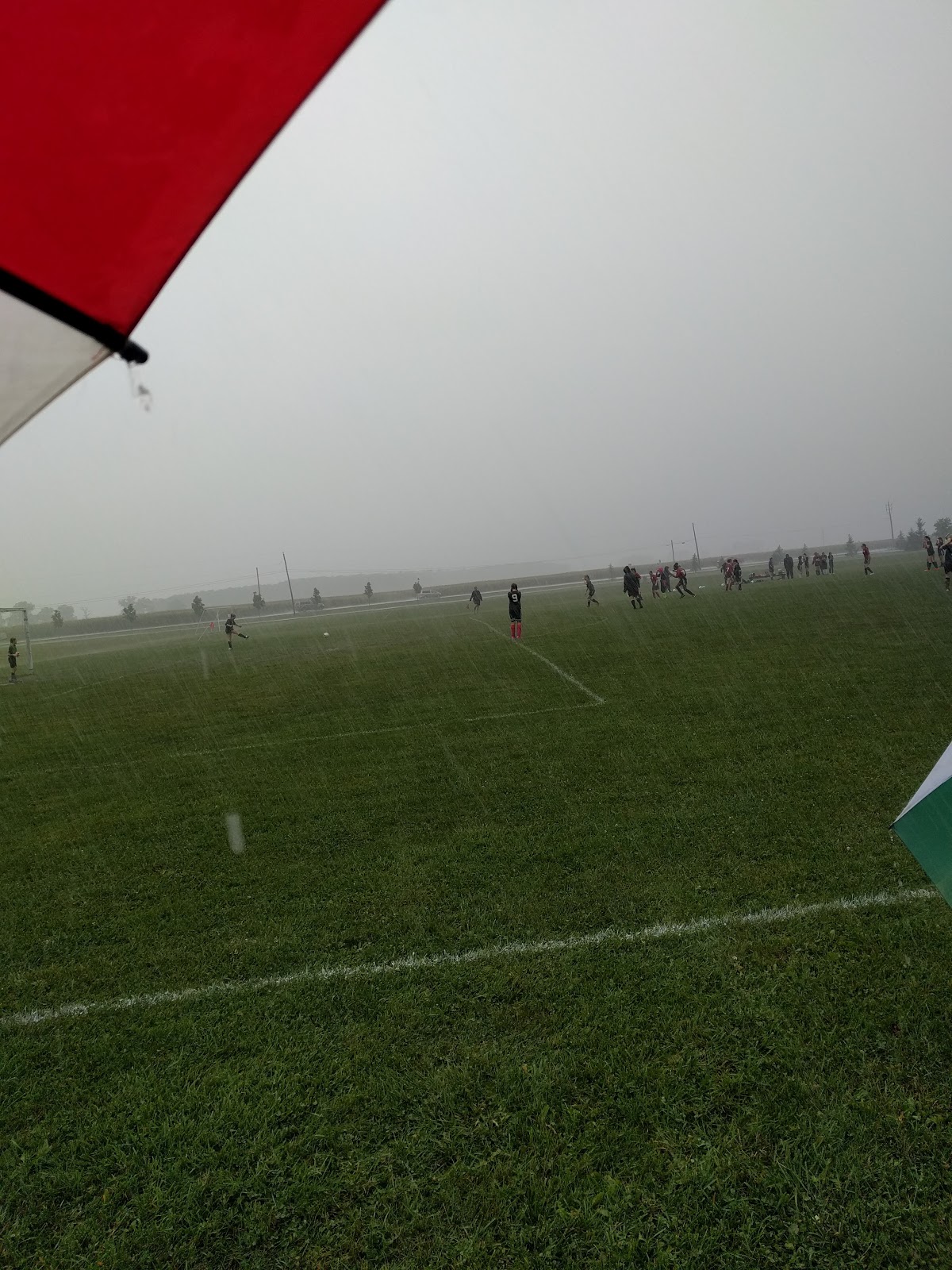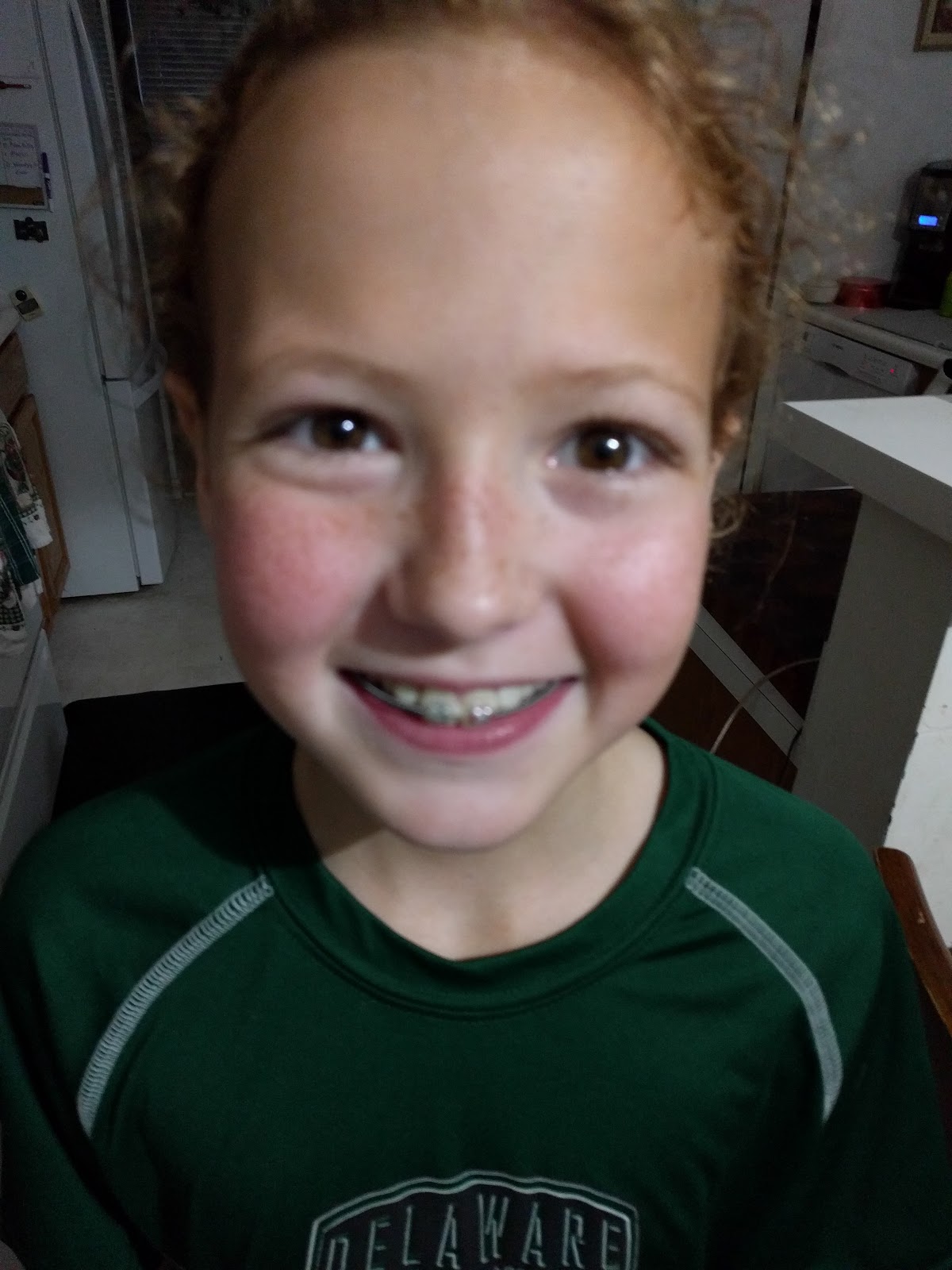 Jason and N-boy are planning to go to the Father-Son camping trip later this month. We went and found him some hiking boots for that trip and he has worn them a lot since Tuesday – including for our before school walks.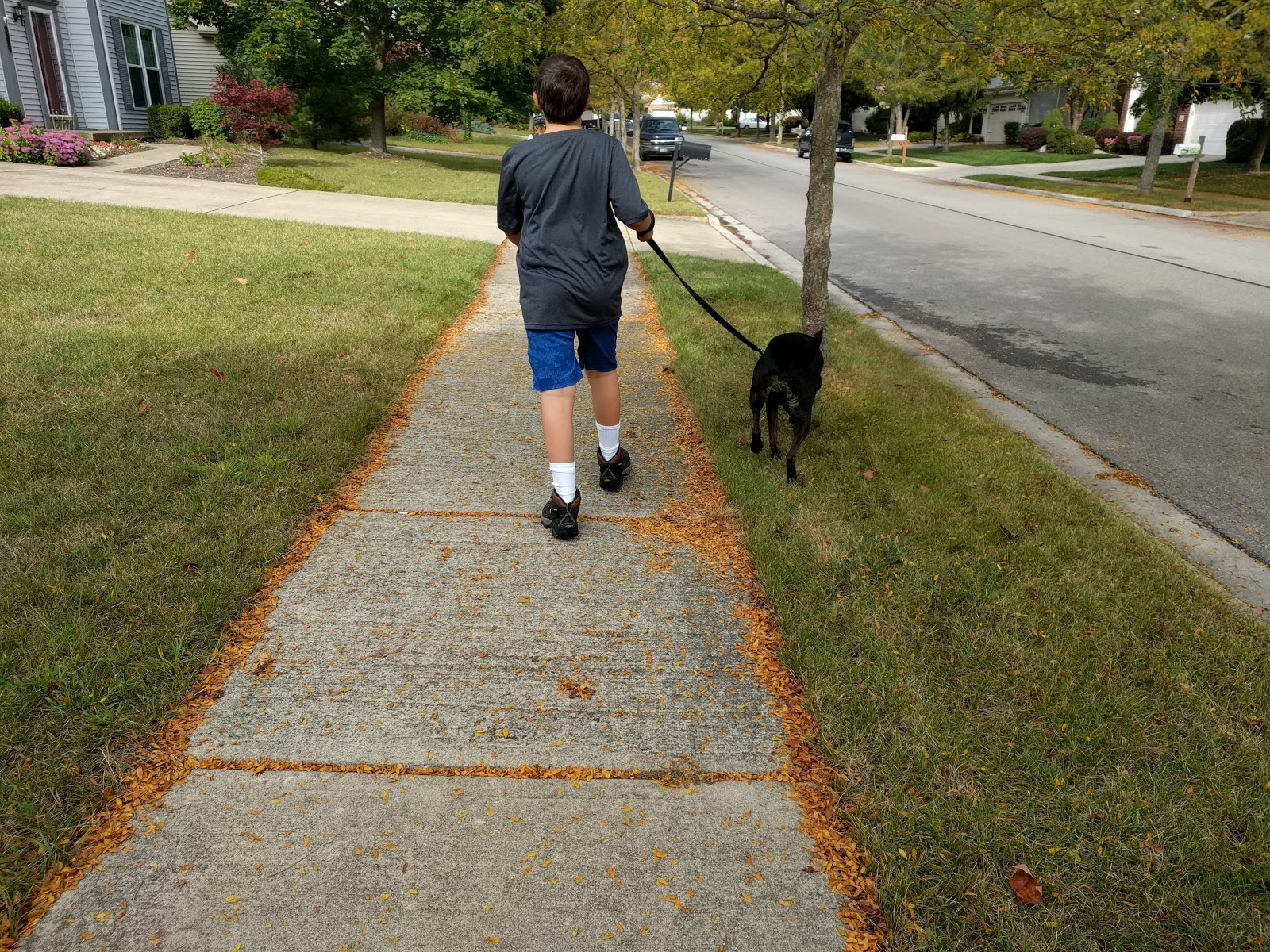 We didn't do the Iliad lesson I had hoped to do, our Keeping was not great, and there were more attitudes and fighting than I'd prefer. BUT, it feels as though we're on the right track and I'm thankful.