Our Weekly Amble for February 23-27, 2015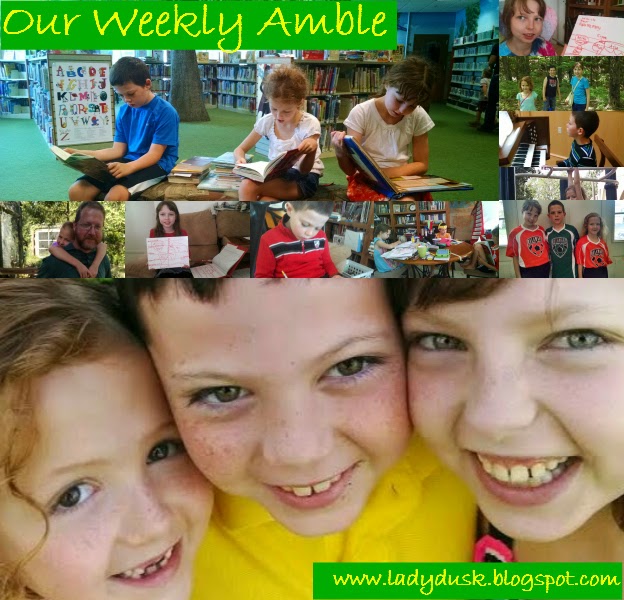 Our off week was eventful. Sunday the children got to go sledding. Only Monday did we stay home very much which gave me a chance to blog about how our first half-term of AmblesideOnline went. We had some big tents built. M-girl both cooked dinner and blogged about it. We had doctor and dentist appointments; something went awry with the optometrist. We had Art with Friends and music lessons and basketball.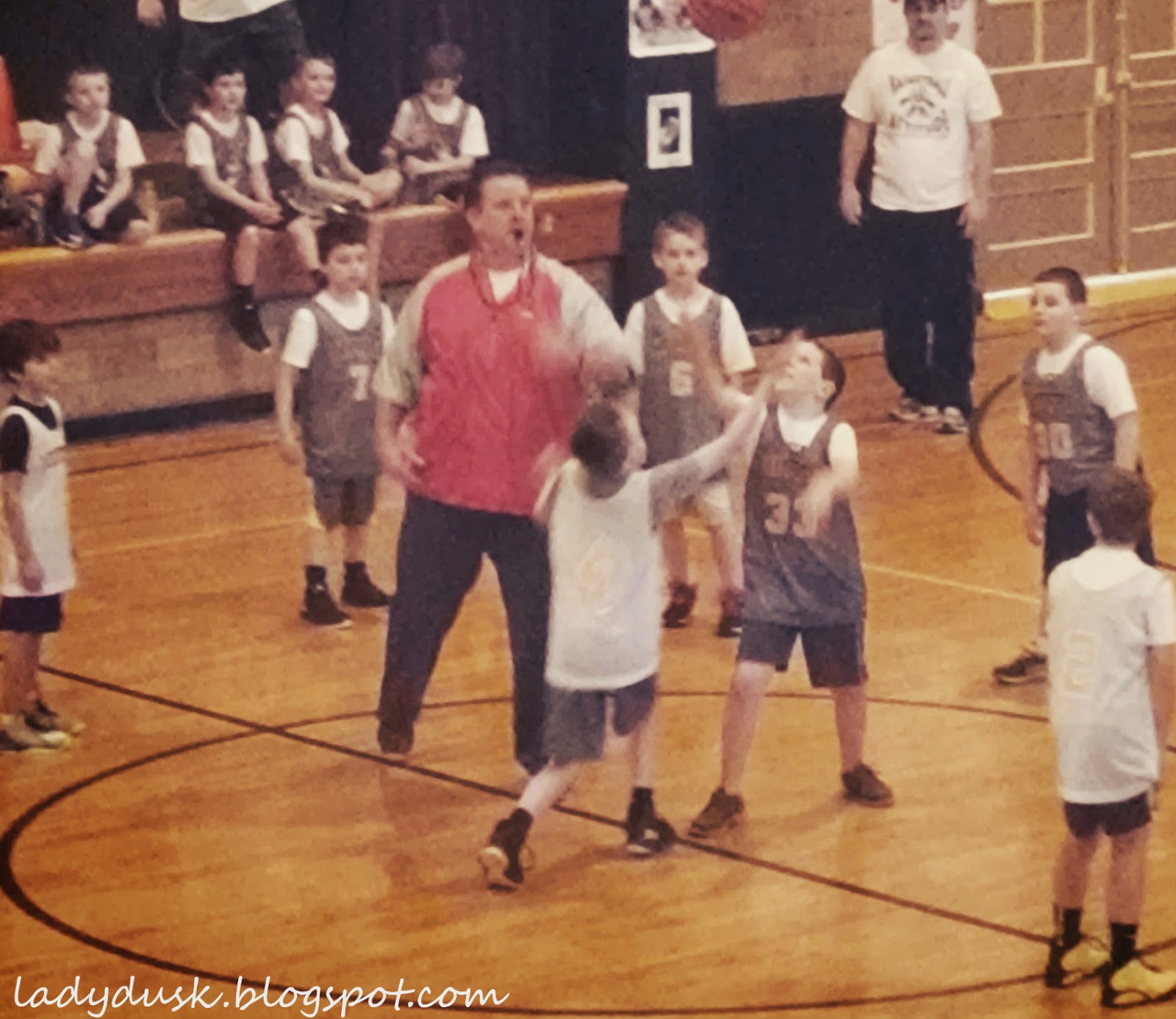 N-boy, in gray, taking the tip.
We made a stop at the library for the first time in a while: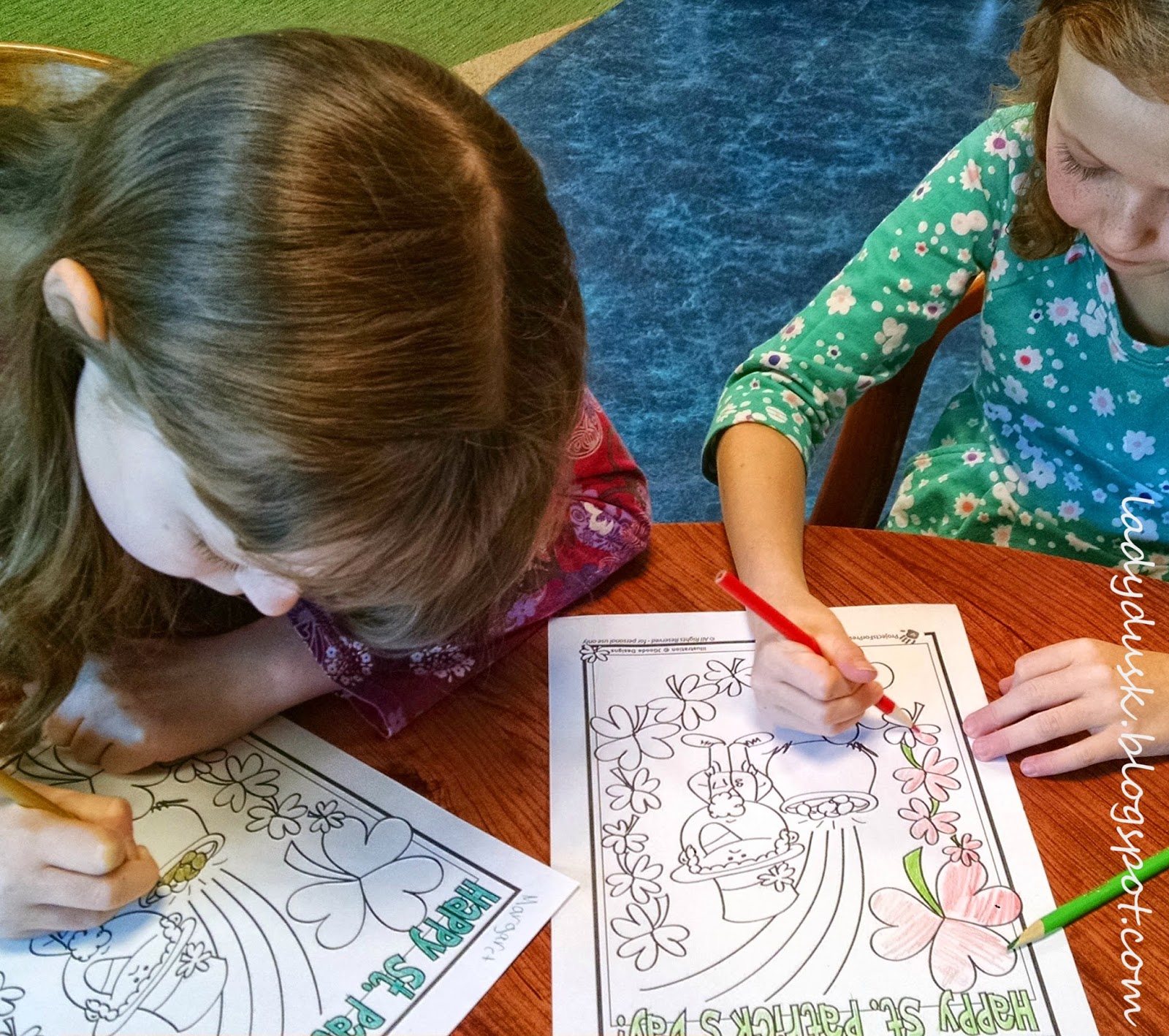 St Patrick's Day coloring pages.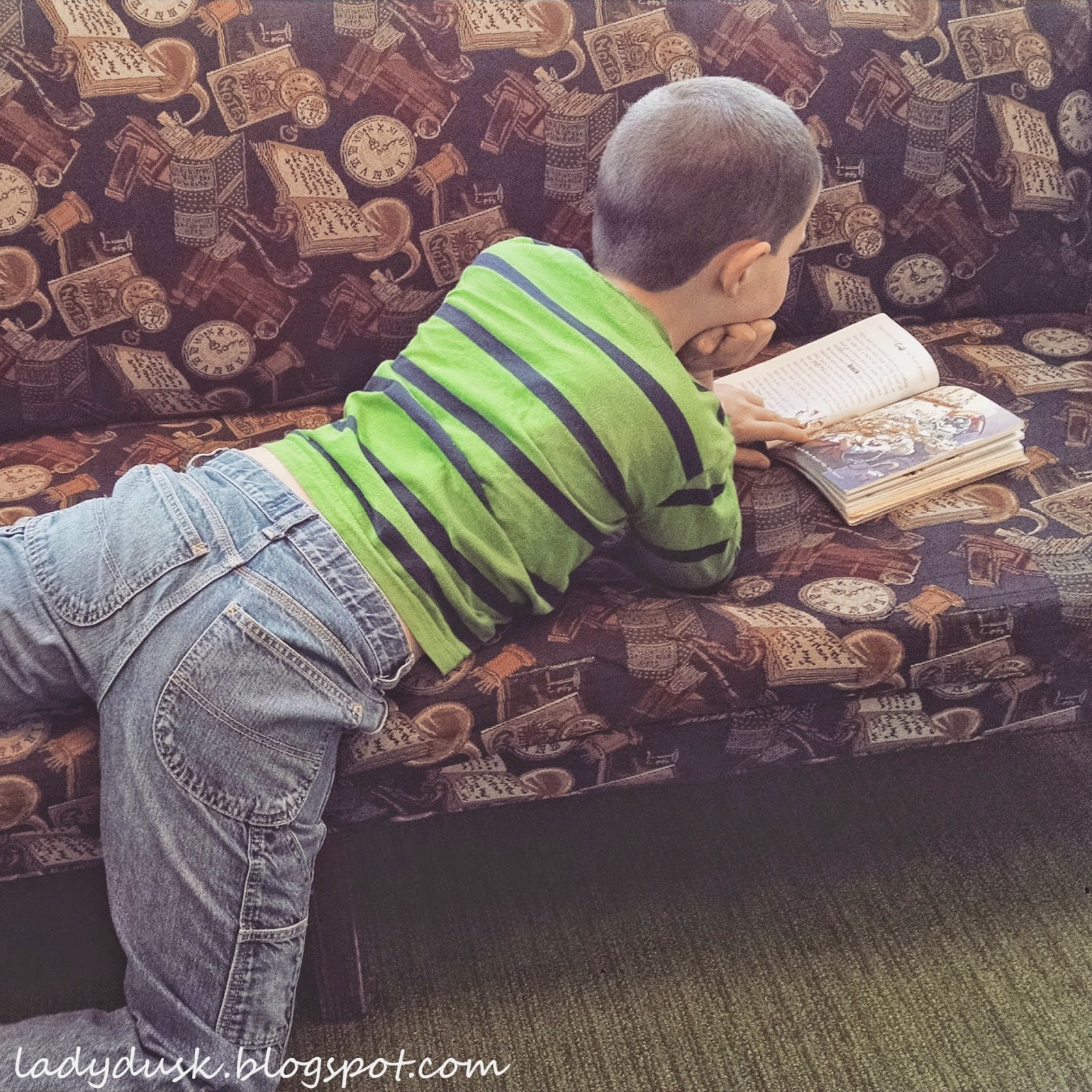 N-boy doesn't look so comfortable,but often reads in positions like this.
We had a play date with some local friends from soccer and choir. We enjoyed a last trip to COSI before our membership expired.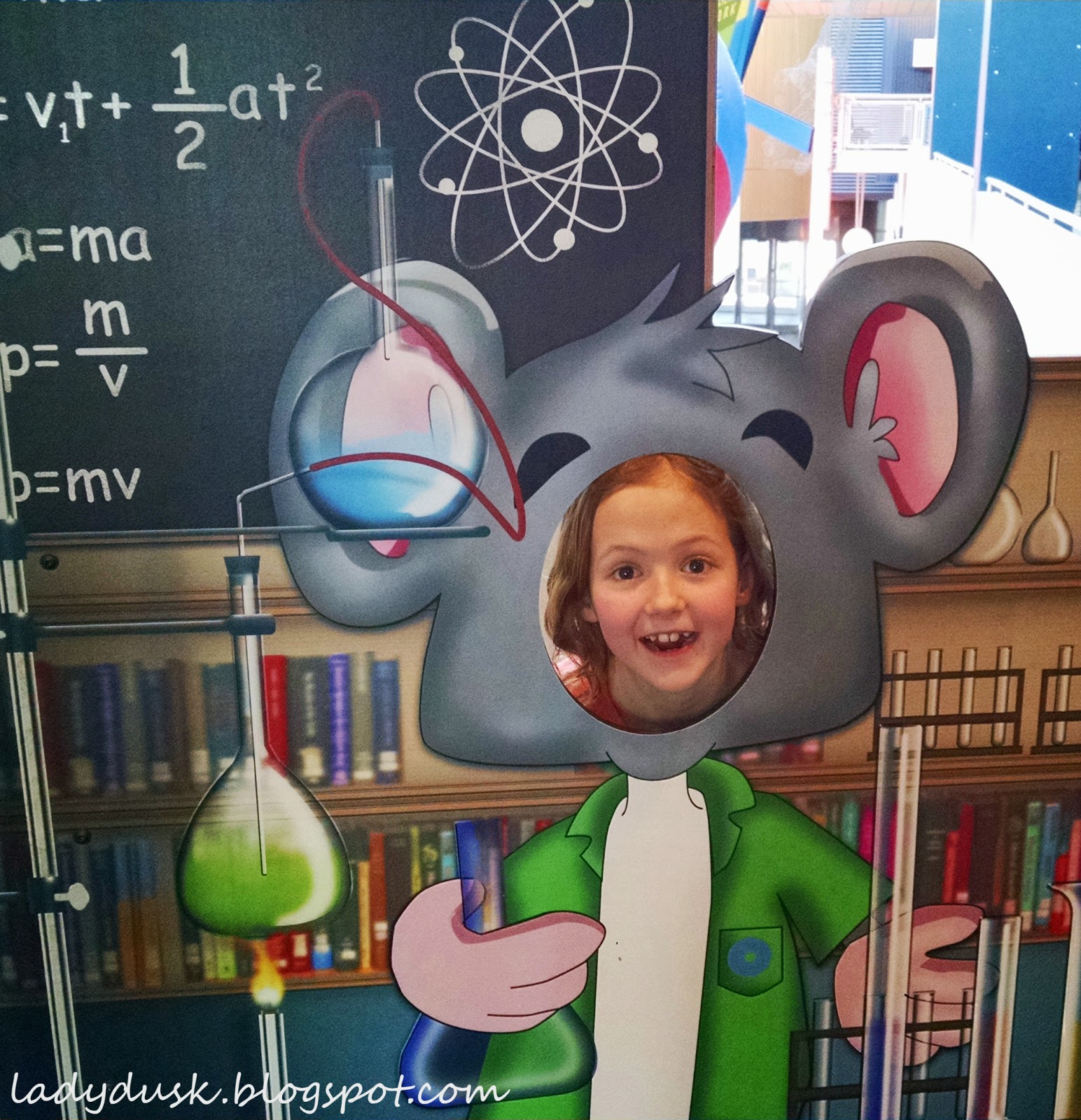 One smart mouse scientist 🙂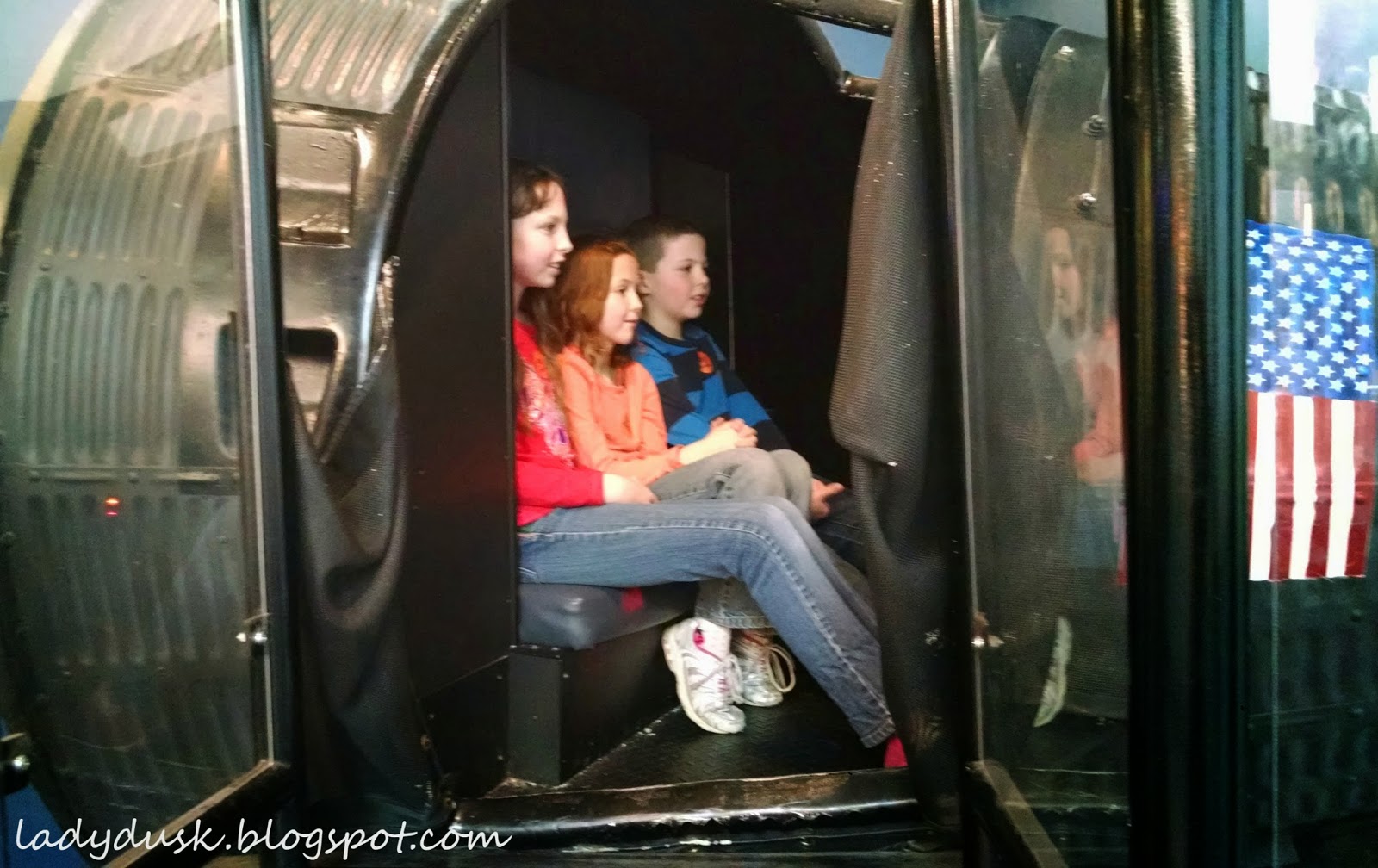 Rocket simulator.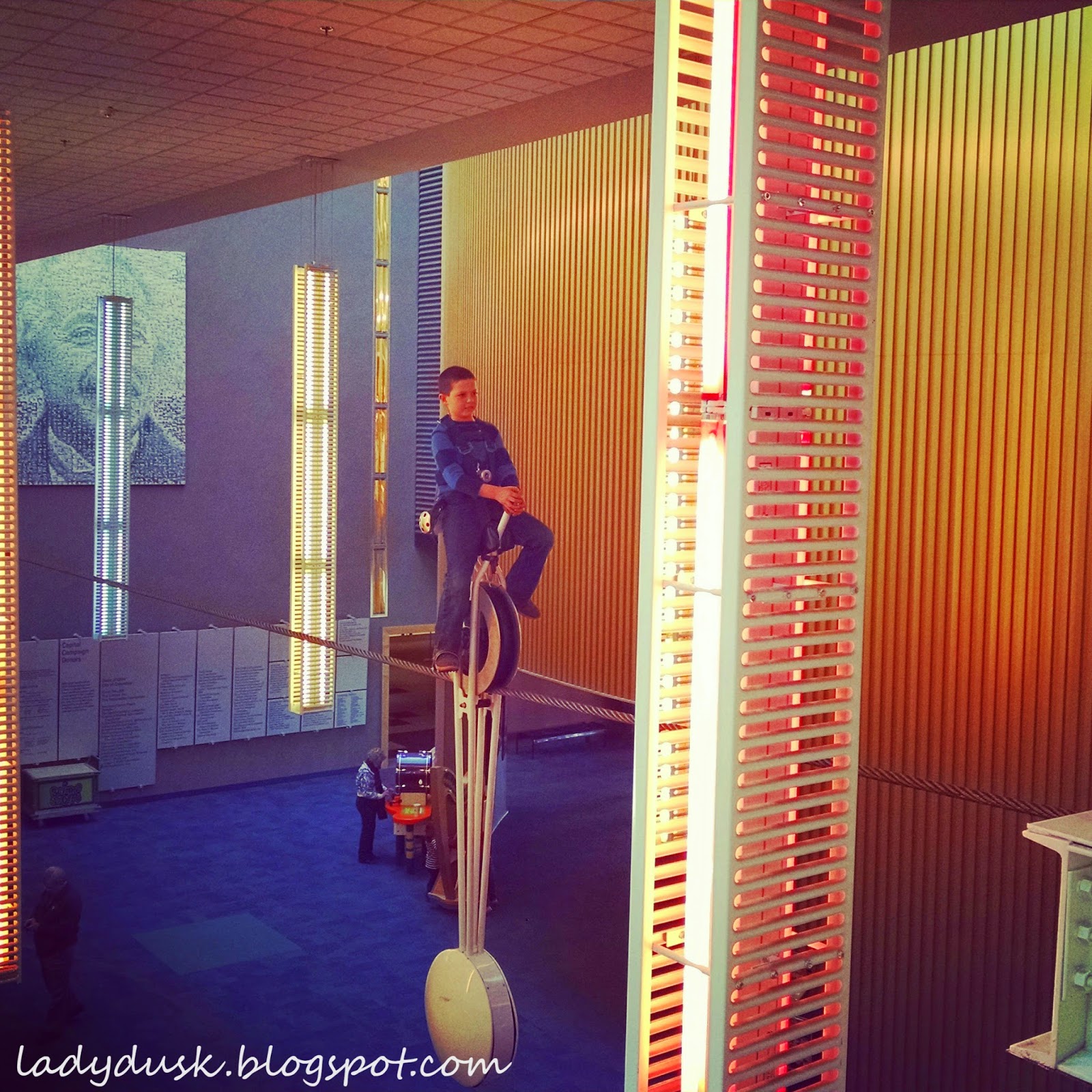 He loves the unicycle. Rode at least three times this trip.
It was a fun week, but busy. I think we're ready to go back to lessons schedule so we can relax. I wish I had gotten some snacks pre-made and food schedules planned. But we can continue to muddle along.