Wordless Wednesday: Proper Frame for Prayer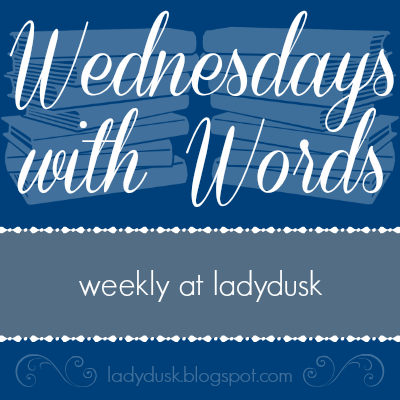 From Robinson Crusoe:
… I rather prayed to God as under great affliction and pressure of mind, surrounded with danger and in expectation every night of being murthered and devoured before morning; and I must testify from my experience, that a temper of peace, thankfulness, love, and affection is much more the proper frame for prayer than that of terror and discomposure; and that under the dread of mischief impending a an is no more fit for a comforting performance of the duty of praying to God, than he is for repentance on a sick bed: for these discomposures affect the mind as the others do the body; and the discomposure of the mind must necessarily be as great a disability as that of the body, and much greater, praying to God being properly an act of the mind, not of the body.
Prayer is something I would like to work on in the next year, so this just jumped out at me.
Next week I won't be able to host Wednesday with Words, so my friend Anna is going to host at her new blog Little Drops of Water … go check out her new site, it's gorgeous! I'll post a link here on Wednesday to lead you there.
');