Wednesdays with Words: Pass and Punt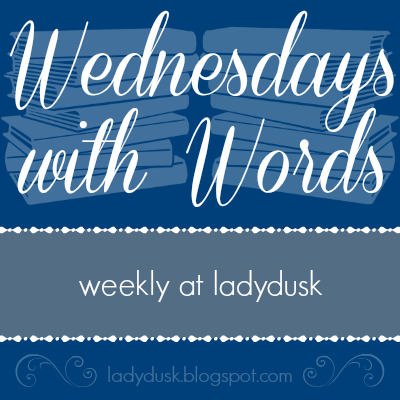 I've never read To Kill a Mockingbird.
I started it Friday night after buying it on First Friday. I didn't get far, but I loved what I started and have been thinking about it.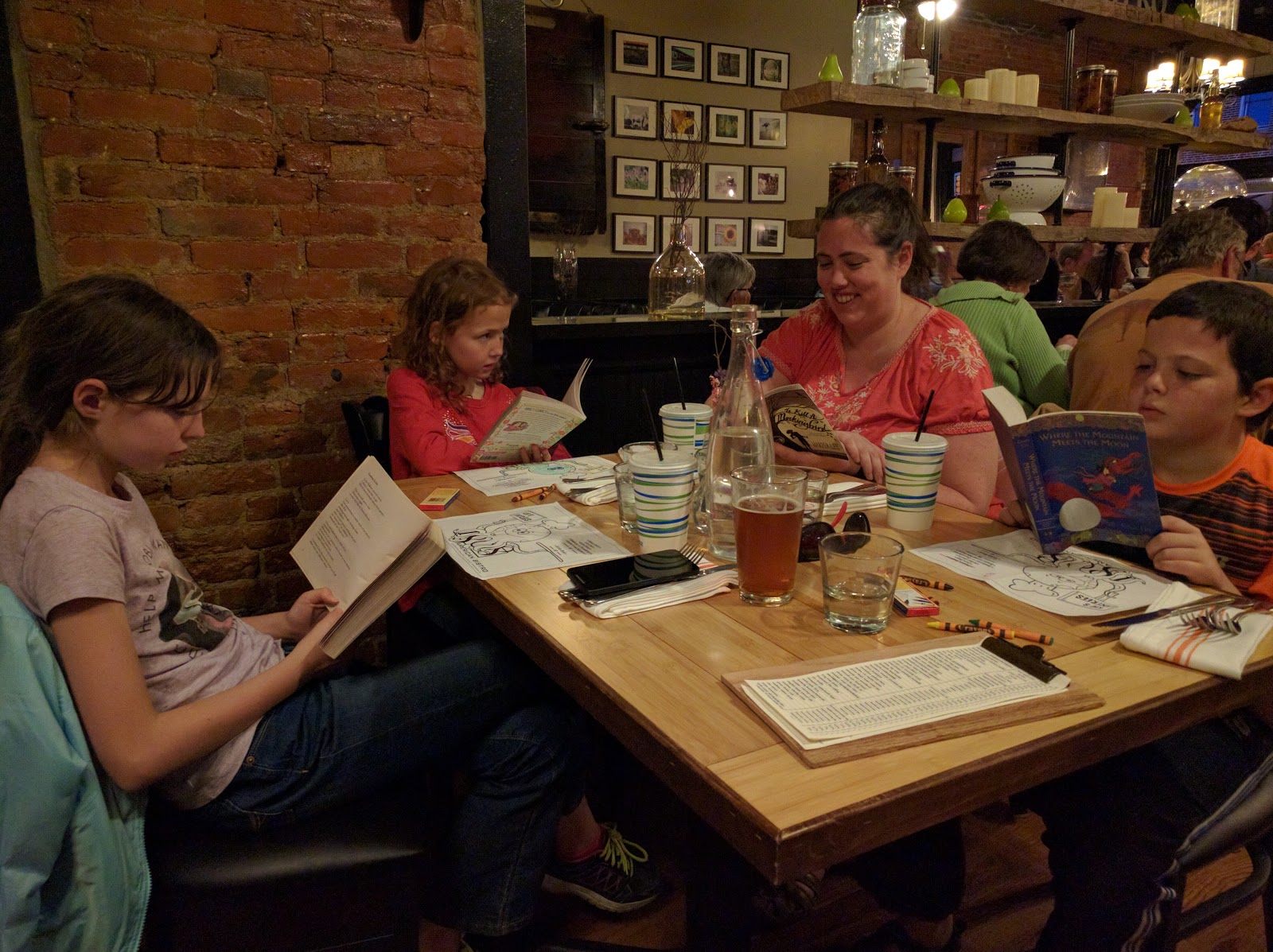 Waiting for dinner, we all have new books …
The first paragraph spoke to me, from the rich language to the ideas contained:

When he was nearly thirteen, my brother Jem got his arm badly broken at the elbow. When it healed, and Jem's fears of never being able to play football were assuaged, he was seldom self-conscious about his injury. His left arm was somewhat shorter than his right; when he stood or walked, the back of his hand was at right angles to his body, his thumb parallel to his thigh. He couldn't have cared less, so long as he could pass and punt.
Lee diagnosis so much of the American character in this very first paragraph. How many of our fears are assuaged so long as we can do the things what we want to. How the glory of football is central within the American mind. How self-consciousness can cripple more than the injury itself.
And while the push for glory is there, so is a slightly dismissive, negative connotation of ending it with "pass and punt." Derisively. As though our narrator wishes there was something different about Jem.
What a great start. Hoping for even more!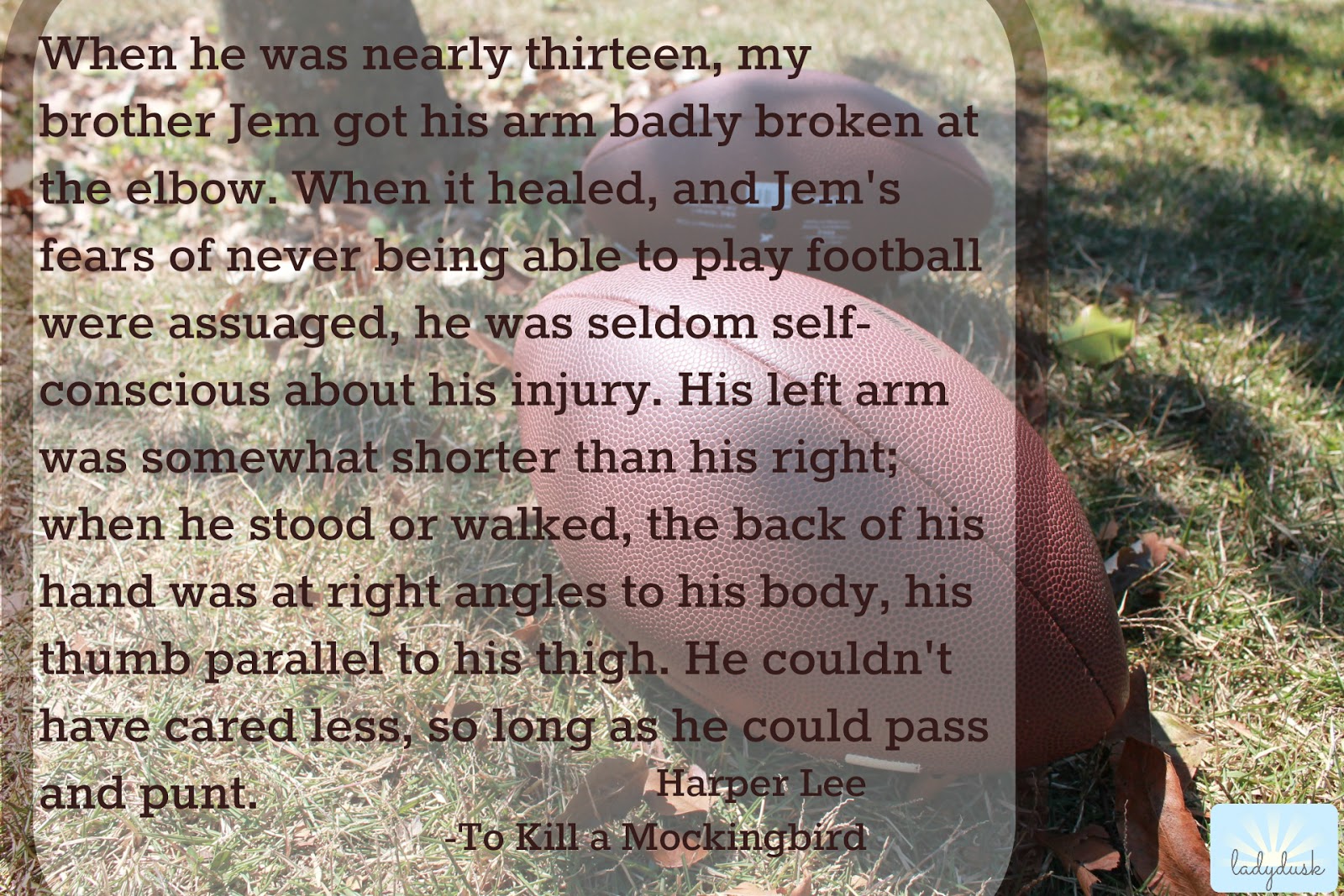 ');