Wednesdays with Words: Hanging Around Words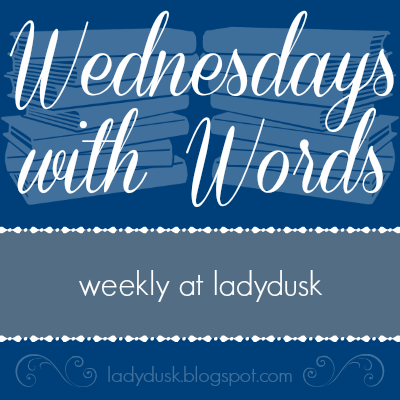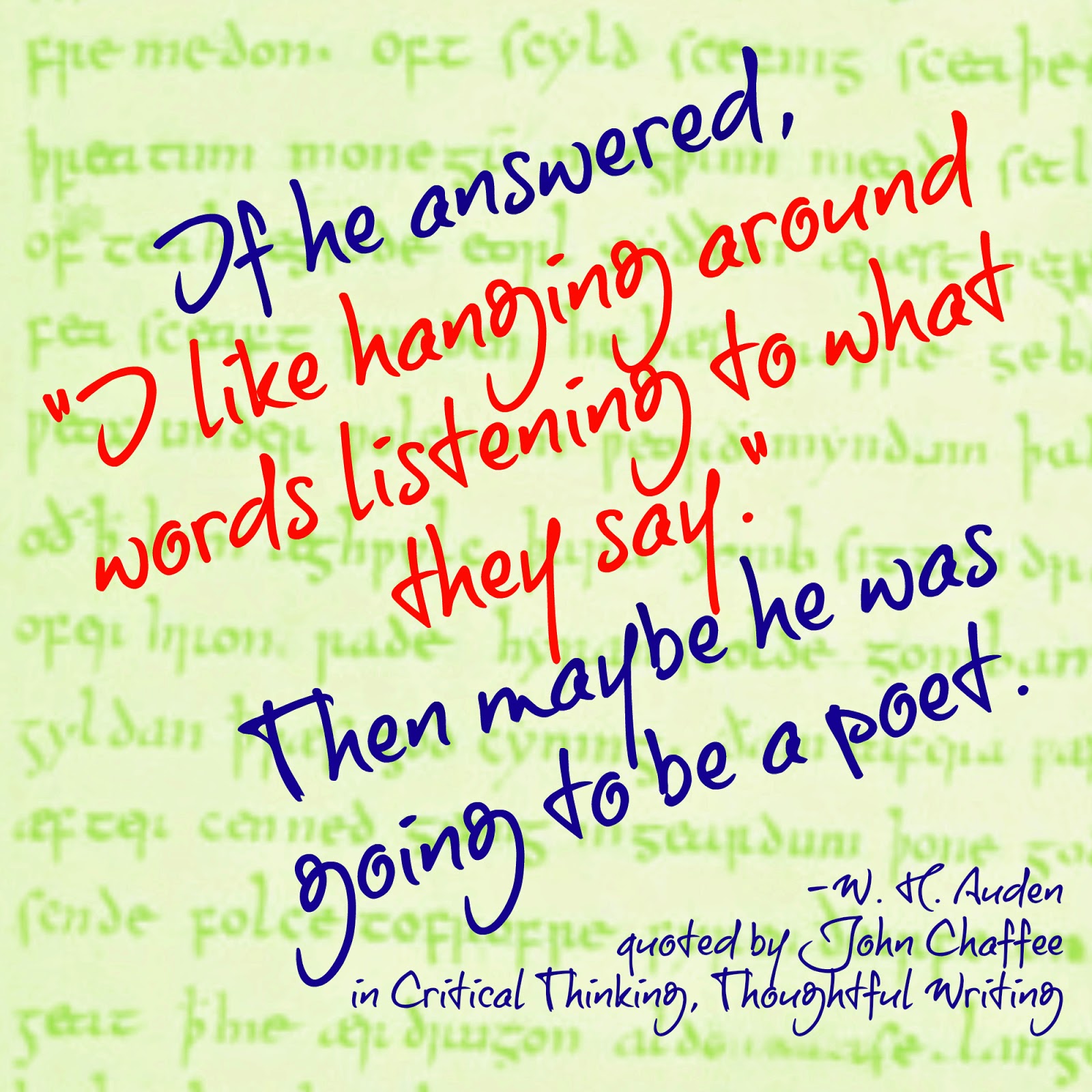 Another quote I collected from convention, this one referred to by Dr. Perrin in his talk on Latin. It fits beautifully with Wednesdays with Words and the idea Cindy originally began the linkup with … loving words and the fascinating ways they can be put together. I'm not saying loving words makes one a poet by quoting this story, but I do love the idea of "hanging around words."
Dr. Perrin referenced a quote and I googled it.
This version of the story is from WH Auden as quoted by John Chaffee in his book Critical Thinking, Thoughtful Writing.
Auden even went so far as to say that he could pick out a potential poet by a student's answer to the question, "Why do you want to write poetry?" If the student answered, "I have important things to say," then he was not a poet. If he answered, "I like hanging around words listening to what they say." Then maybe he was going to be a poet.
I like how he still qualifies that maybe a lover of words will be a poet, but it isn't for certain. I do like words and how they fit together, though generally as prose. I do admire poets and the idea of the importance of poetry, even when I don't understand it.
');