The Simple Woman's Daybook for September 7, 2015
For Today… September 7, 2015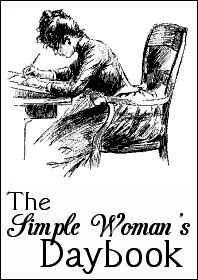 Outside my window…. the fog has burned off and the sun is in the sky.


I am thinking… about the 4 Ws of Wonder-Work-Wisdom-Worship. Particularly wonder right now.


I am thankful… for holidays when my husband is home for the day.


I am wearing… My new Buckeye shirt. It's gameday! Go Buckeyes!


I am creating… a cleaner house. I vacuumed and mopped and cleaned the kitchen. I'm feeling very accomplished.


I am going… for a big walk after Quiet Time today.
I am wondering… about Wonder. I wrote a post about it last week. What do you think?


I am reading… Haggai. I read Jude every day last week and thought I'd try a different book this week, so I opened to Haggai this morning.
I am hoping… to work on Mystie's course Simplified Organization (and some of the new course – it's so good and maybe a little less daunting than the big course. Work the Plan will release next week!) during quiet times this week.


I am learning… about vocations.


In my kitchen… the oven timer is beeping about the frozen chicken patties for lunch.


In my garden… we have some tomatoes growing!
In the homeschool… plans are prepped for this week. I wrote about Our Weekly Amble on Saturday then planned the coming week. I love doing that review before planning what's next, it helps me to think through things like, "Index Card a Day was working well but isn't any more."
A favorite quote for today… Karen duBarry from living, unabridged told me about this quote and it's perfect: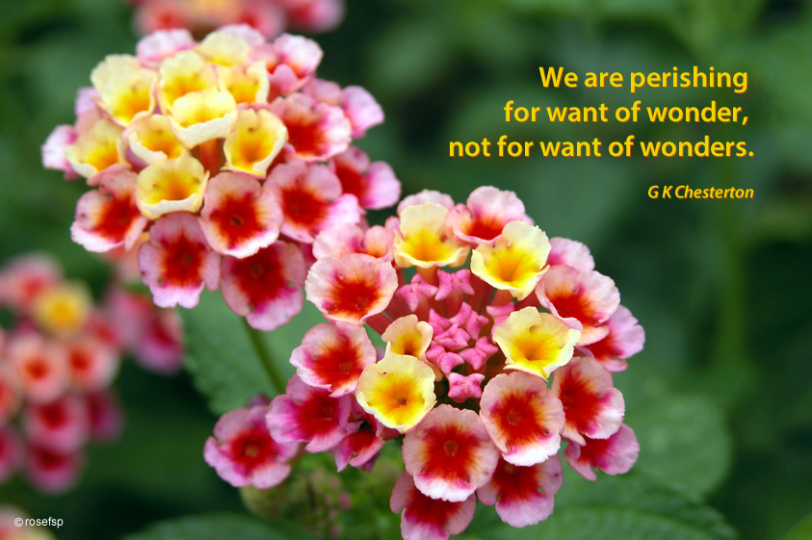 A peek into one of my days… Saturday morning puzzles … I can't think the tablecloth helped.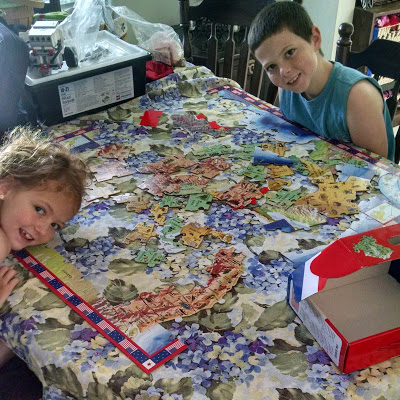 One of my favorite things… my Buckeye 2014 National Champions mug! It is big – so it holds a lot of coffee – yet it isn't thick and hard to drink out of. I enjoyed drinking my coffe outside with my husband this morning, too.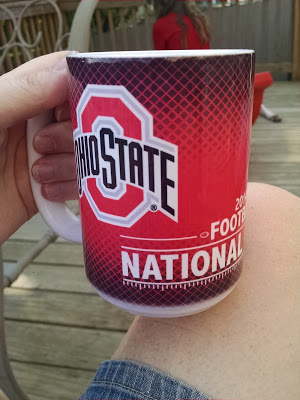 From the board room… I started another new board, for "The Four Ws"
Post Script… Brandy posted a wonderful post about Wonder – well all for Ws – from Ravi Jain last week. Jain makes the argument that using the Four Ws is necessary for rounding out our conceptions of teaching science. It's a fantastic post and one I will certainly revisit. Check it out!

Linking up with The Simple Woman.