The Simple Woman's Daybook for January 22, 2018
For Today…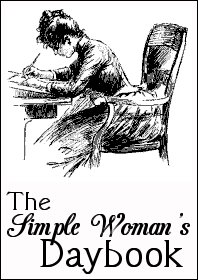 Looking out my window … it's still dark, although the navy sky is starting to overtake the darkness. The shining lights on the deck are dispelling gloom.
I am thinking … about Mansfield Park which I read over the weekend. It is a re-read for me – my favorite Austen novel – and always makes me think.
I am thankful … for good books that cause one to contemplate.
One of my favorite things … I'm very much enjoying Amazon Music and it's stations. In the past week we've listened to Classical music, opera, broadway musicals, hymnody, and folk songs from the ease of my laptop. I can Chromecast it to our TV and audio system which is a nice bonus.
I am wearing … sweatpants and a tshirt. I may be healthier but I still long for comfort; and I'm doing laundry besides.
I am creating … pumpkin gingerbread baked oatmeal for breakfast. Because #uppingmybreakfastgame
I am reading … Andrew Murray's The New Life as a part of my Humble Habits assignment. I intend to read a section after making my bed each morning. Perhaps the trigger of reading and making my bed together will encourage both. I started this morning and it's so good.
I am hoping … that this recent wave of sickness is now behind us and we can return to our regularly scheduled programming.
I am learning … to trust in the Lord and his intentions. It's an ever-learning, to be sure, but it is certainly necessary in order to [conform] to Christ.
In my kitchen … pumpkin gingerbread baked oatmeal. Yum.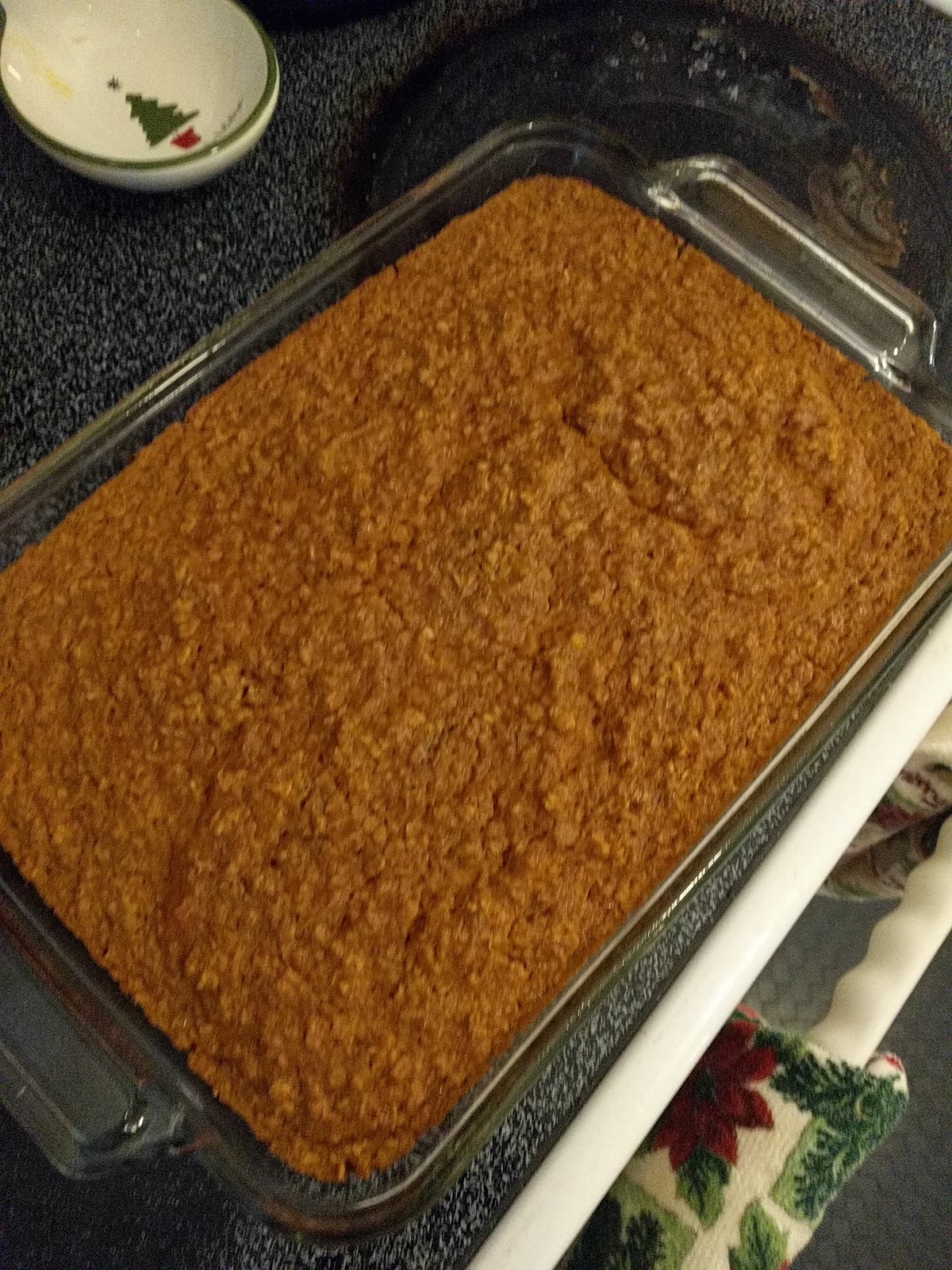 In the school room … is a place I'm excited to return this morning. May we work hard, as though for the Lord.
Post Script … So many people dislike Mansfield Park and I just don't understand. It is so involved with the thought life of the characters and right thinking that we would be wise to take its warnings and excellencies to heart.
Shared Quote
The elegance, propriety, regularity, harmony–and perhaps, above all, the peace and tranquillity of Mansfield, were brought to her remembrance every hour of the day, by the prevalence of everything opposite to them here. … At Mansfield, no sounds of contention, no raised voice, no abrupt bursts, no tread of violence was ever heard; all proceeded in a regular course of cheerful orderliness; every body had their due importance; every body's feelings were consulted. If tenderness could ever be supposed wanting, good sense and good breeding supplied its place. (372-3, italic hers, bold mine)
A moment from my day … my recent days have had coffee in my favorite mug and a good book. Not too bad for feeling so icky. And I tell my kids every time it doesn't matter "if you didn't mean to, you need to mean not to."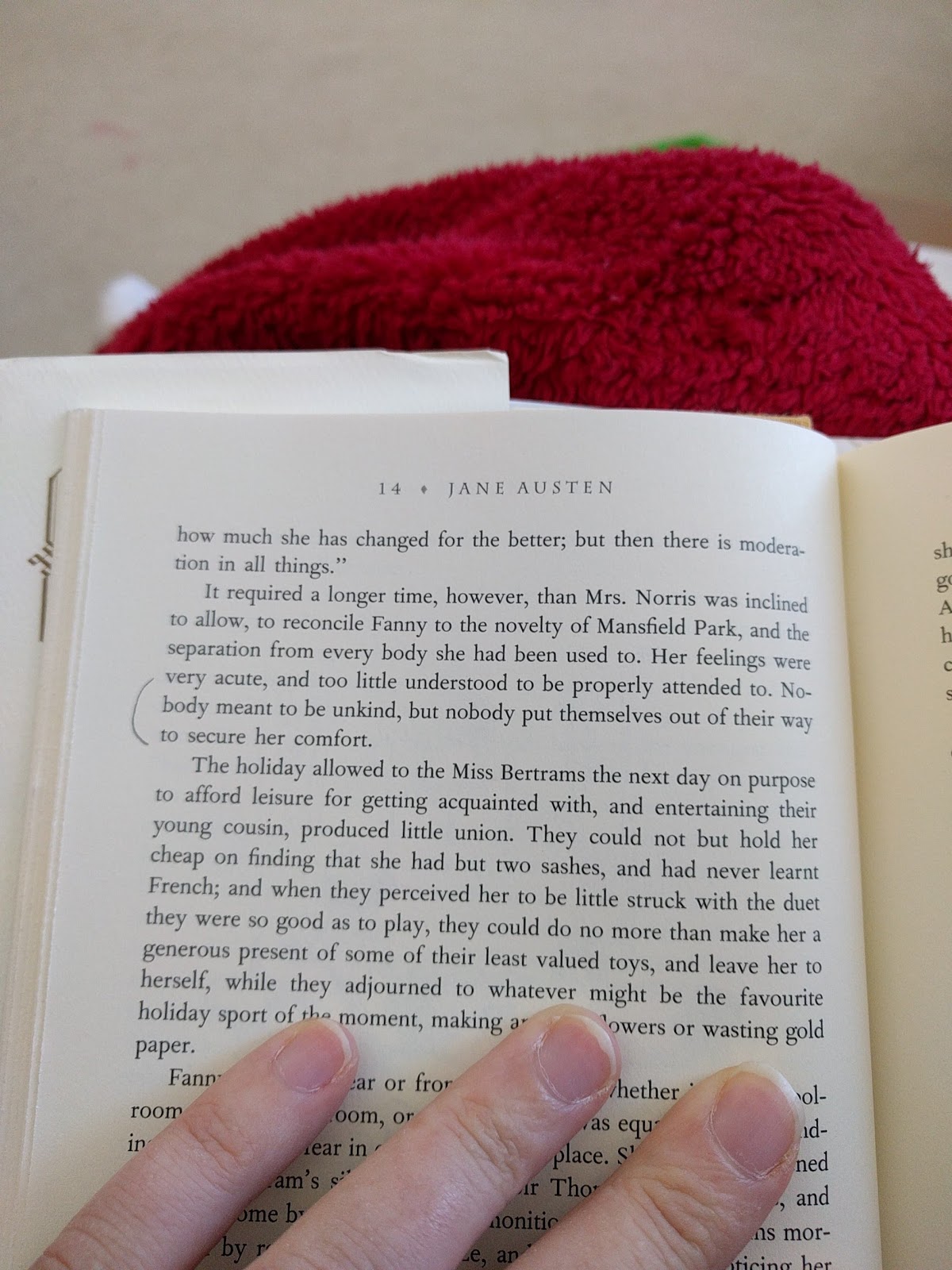 Linking up with The Simple Woman.