The Simple Woman's Daybook for January 9, 2017
For Today… Monday, January 9, 2017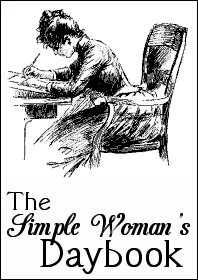 Looking out my window … between the sky and ground, it's grey and white. And frigid.
I am thinking … that my husband is smarter than I am (no surprise there). He chose to hire movers for the hand-me-down sectional from my parents and that was so smart. They moved it in a third of the time we could have thought about moving it.
I am thankful … he convinced me.
One of my favorite things … my new, red sofa with the comfy corner. Yay!
I am wearing … jeans and a long sleeved amoeba tee shirt in purples, blues, and pinks.
I am creating … I made geography notebooks for the children and me. I put in a blank political map of each continent and a blank physical geography map, too. The front has a whole earth map. Now, we can look up and mark locations from our reading. I'm pretty excited about them.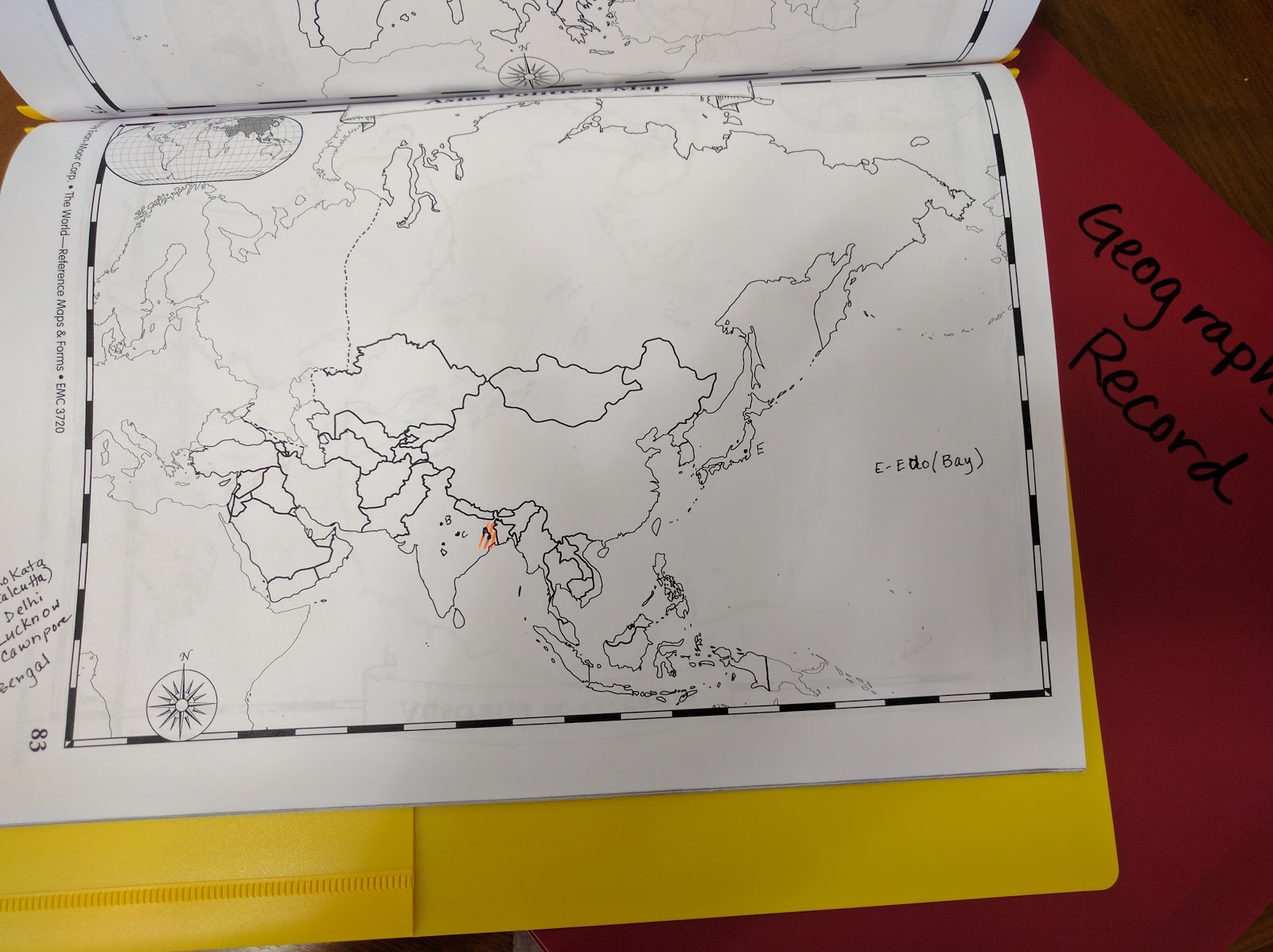 I am reading Kevin DeYoung's book Crazy Busy. Tweeted this quote last night:
"Dont let the moment pass you by. Pray a short prayer. Trust God for the results and, in many cases, move on."

@RevKevDeYoung

, CrazyBusy p50

— dawn (@a_ladydusk) January 9, 2017
I am hoping … our first day of school portends well for the year. We had a pretty good day!
I am learning … about how preparation made narrations better. Since I had pre-read the sections, I could discuss and help my kids after their narrations were finished. Now to keep it up!
In my kitchen … sloppy joes with cornbread topping tonight. A family favorite.
In the school room … first day tradition: Self portraits 🙂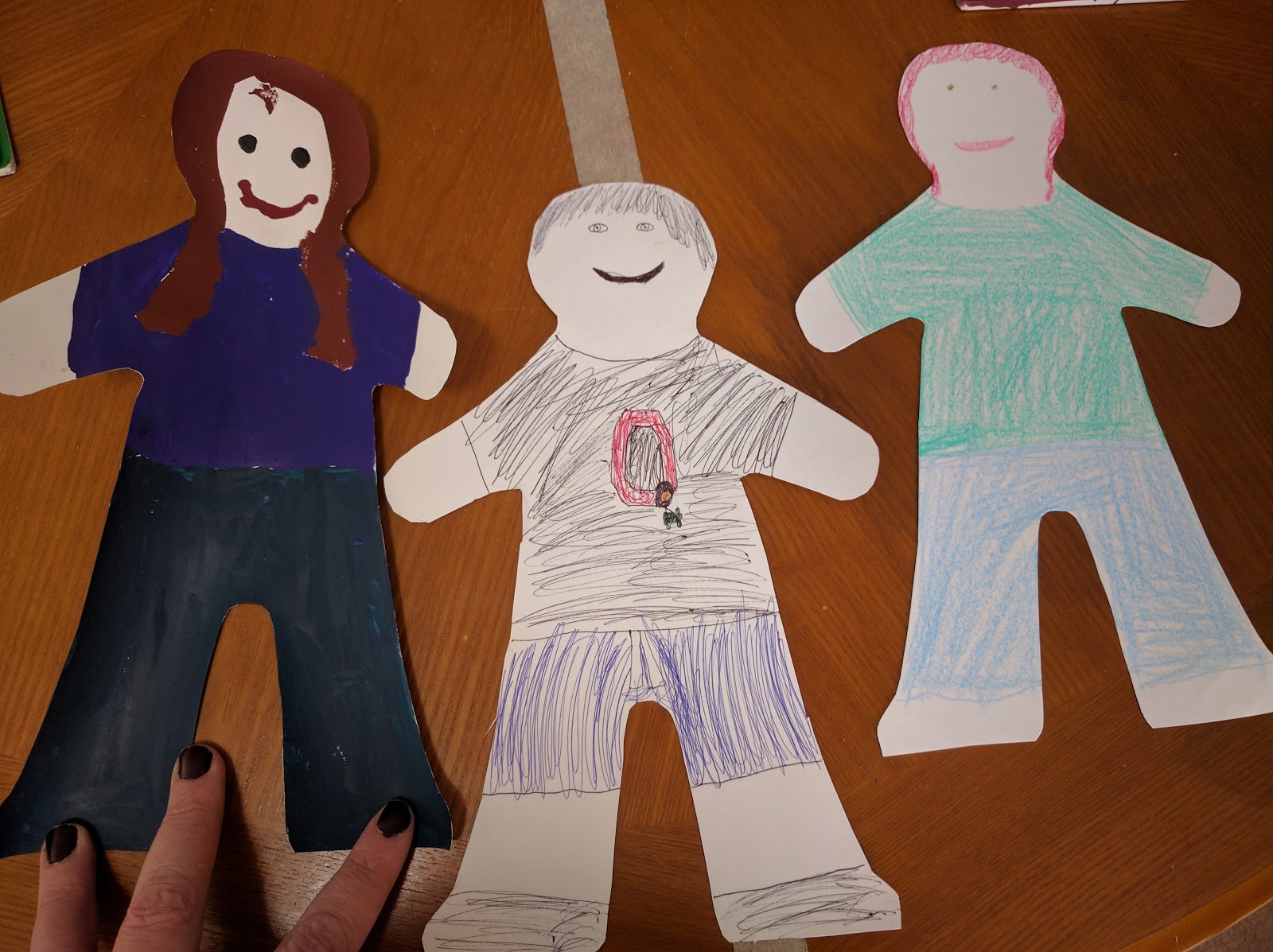 Post Script … Jennifer Mackintosh from Wildflowers and Marbles offered these free checklists for weekly planning and review. Both of us were inspired by Celeste Cruz at Joyous Lessons – I posted pictures of my checklists here.
A moment from my day … N-boy finishing his math.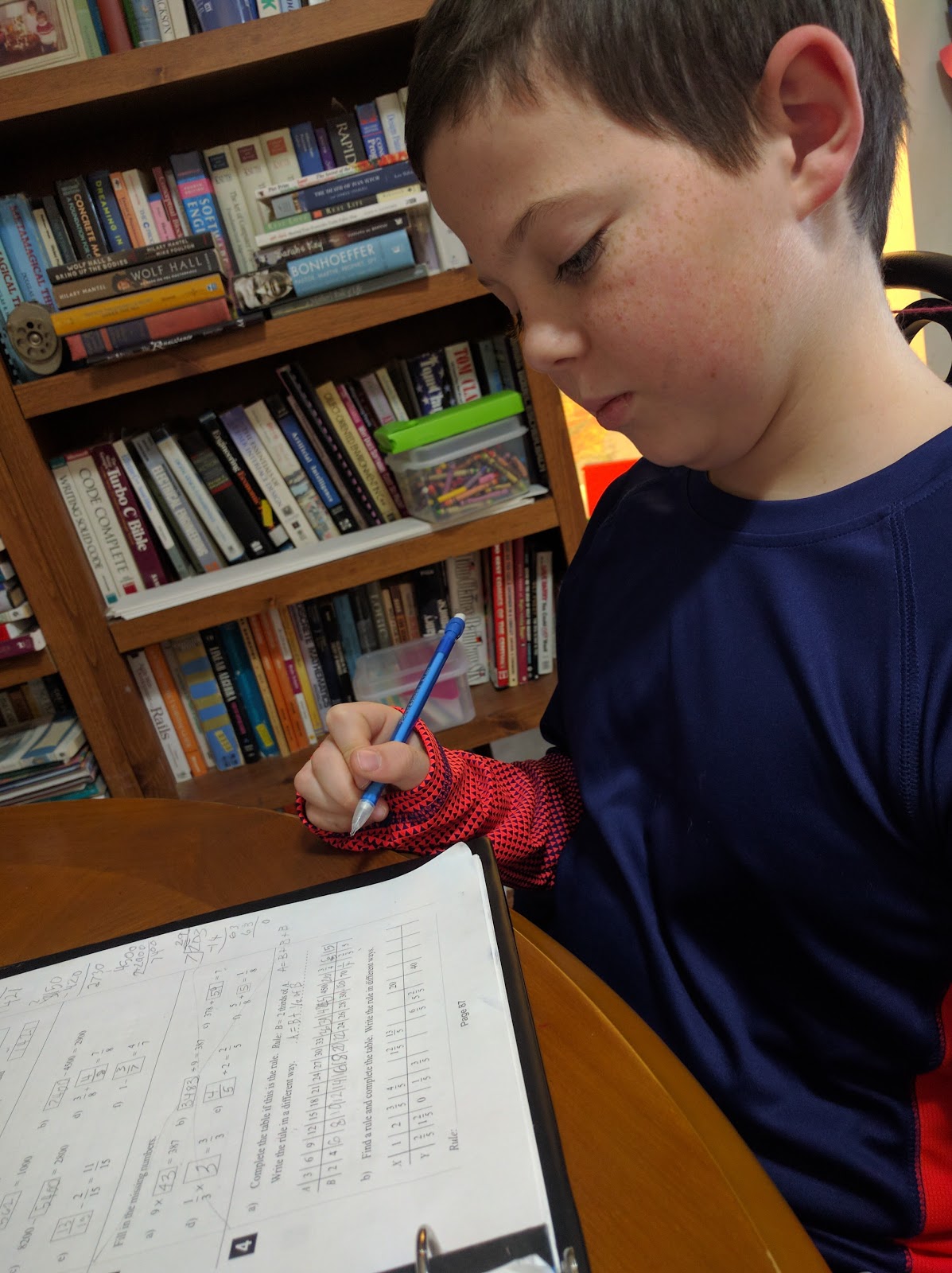 Linking up with The Simple Woman.