The Simple Woman's Daybook for January 4, 2016
For Today… Monday January 4, 2016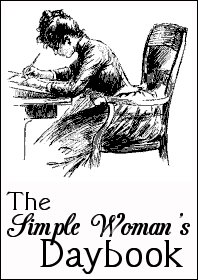 Outside my window….It's that mix of sunny and cloudy gray where everything is a little ethereal. When I was walking the dog, there were occasional snowflakes.
I am thinking… that I have too much to accomplish this week before school starts next week! I'm so glad only organ starts this week!
I am thankful…for N-boy. Today is his last day of being 9. I cannot believe how quickly they have grown up!
I am wearing… jeans and a blue patterned long sleeved tshirt. I might need a sweater too …
I am creating… a bullet journal. Trying to get back into better habits.
I am going… to start sorting paperwork after I drink my coffee. Work I've put off far too long!
I am wondering… if I'll get my 10,000 steps.
I am reading… The Organized Heart. I read it a few five (!?!) years ago, but it was definitely time for a reread.
I am hoping… to hear the lessons this time through.
I am learning… from Allison Burr about creating a Christian famly culture. I'm in the middle of her episode of the Cultivating the Lovely Podcast. It's amazing.
In my kitchen… my coffee is waiting for me.
In my garden… there was frost.
In the homeschool… we took a walk this morning and have dealt with attitudes and frustrations between children as well.
A favorite quote for today… "The problem with the hypocrite is his motivation. He does not want to be holy, he only wants to seem to be holy." Phylip Graham Ryken When You Pray: Making the Lord's Prayer Your Own.
A peek into one of my days… New Year's Eve dinner!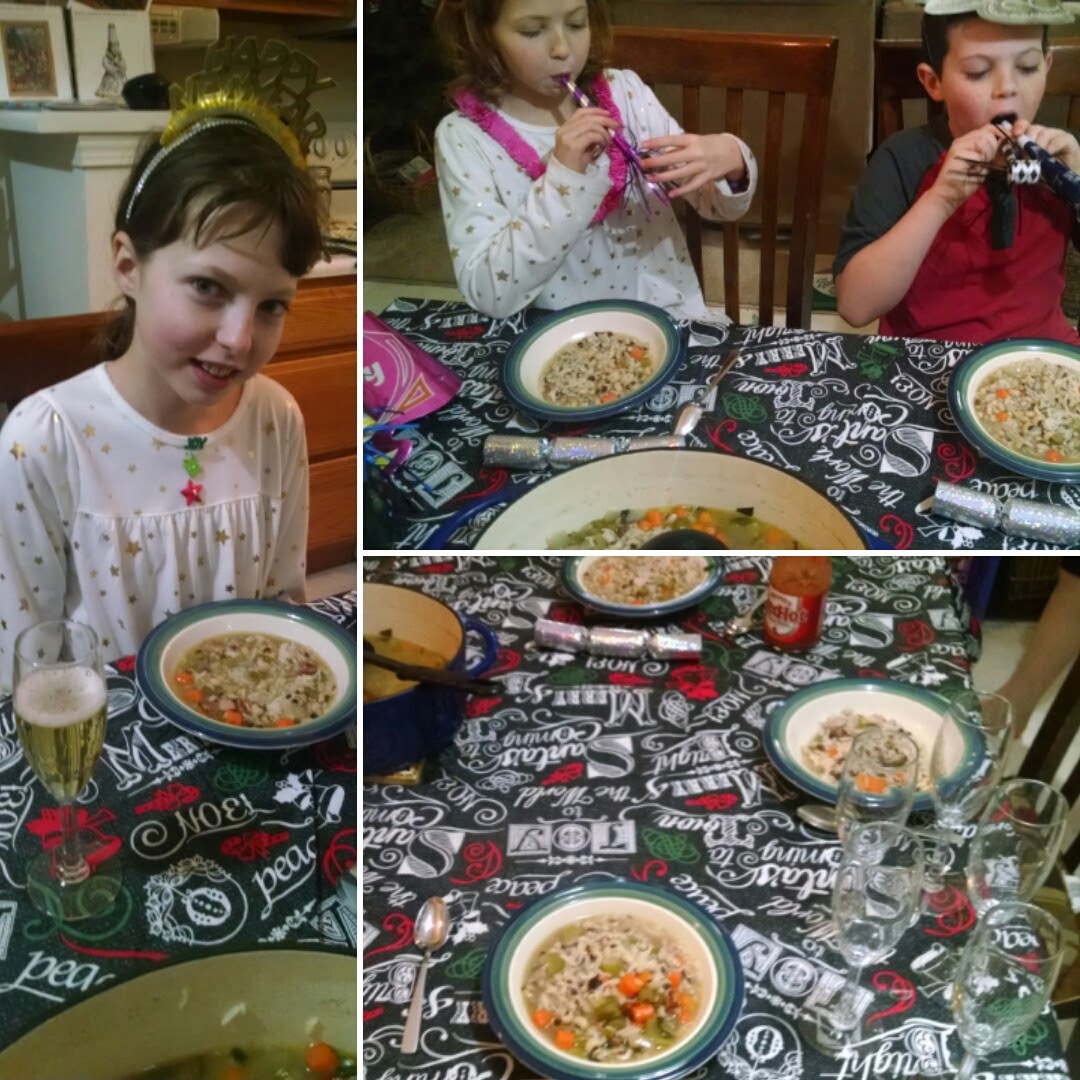 One of my favorite things… my SIL always roasts her own coffee and brings some for each family for Christmas. I'm having my last full cup today. Such a special treat.
From the board room… I shared this last week, but I thought I'd give one more week. If you posted a Word of the Year, I'll link it to my board:
Post Script… Brandy, at Afterthoughtsblog.net, is celebrating her 10th Anniversary with quite the extravaganza! If you haven't read her blog, go cruise through the archives for he wisdom she shares. If nothing else, go wish her a happy anniversary!
Linking up with The Simple Woman.