The Simple Woman's Daybook for April 6, 2015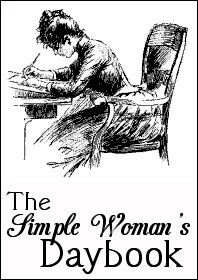 For Today… April 6, 2015
Outside my window…
it is a dark and stormy night.
I am thinking… about spring activities for my kiddos.
I am thankful… that soccer was canceled tonight because two of the children are sick and I didn't want to have to figure out how to take just one while Jason had a meeting.
I am wearing… pajamas
I am creating… a schedule for the homeschool convention! Yippee!
I am going… to send it to the ladies I'm going with.
I am wondering… what things I need to buy this year, if any. There are a few on my list.
I am reading… Chapter One of Own Your Life for my Thursday post. Join us?
I am hoping… that everyone is healthy before I leave on Thursday; including me!
I am learning…
more about living in a community of believers.
In my garden…
grow many weeds. I saw some daffodil and tulip shoots, but the forsythia has yet to bloom … and the old wives tale tells me there'll be three snows following that event.
In my kitchen… I have been quiet recently and will be quiet still this week.
In the homeschool room…
we had two sick kiddos, so piano lessons and a video about the presidents was all we managed today. I was generally impressed with the video, so that was good.
A favorite quote for today… "The sun will come out tomorrow …" Here's hoping.
A peek into one of my days…
dressed for Resurrection Sunday.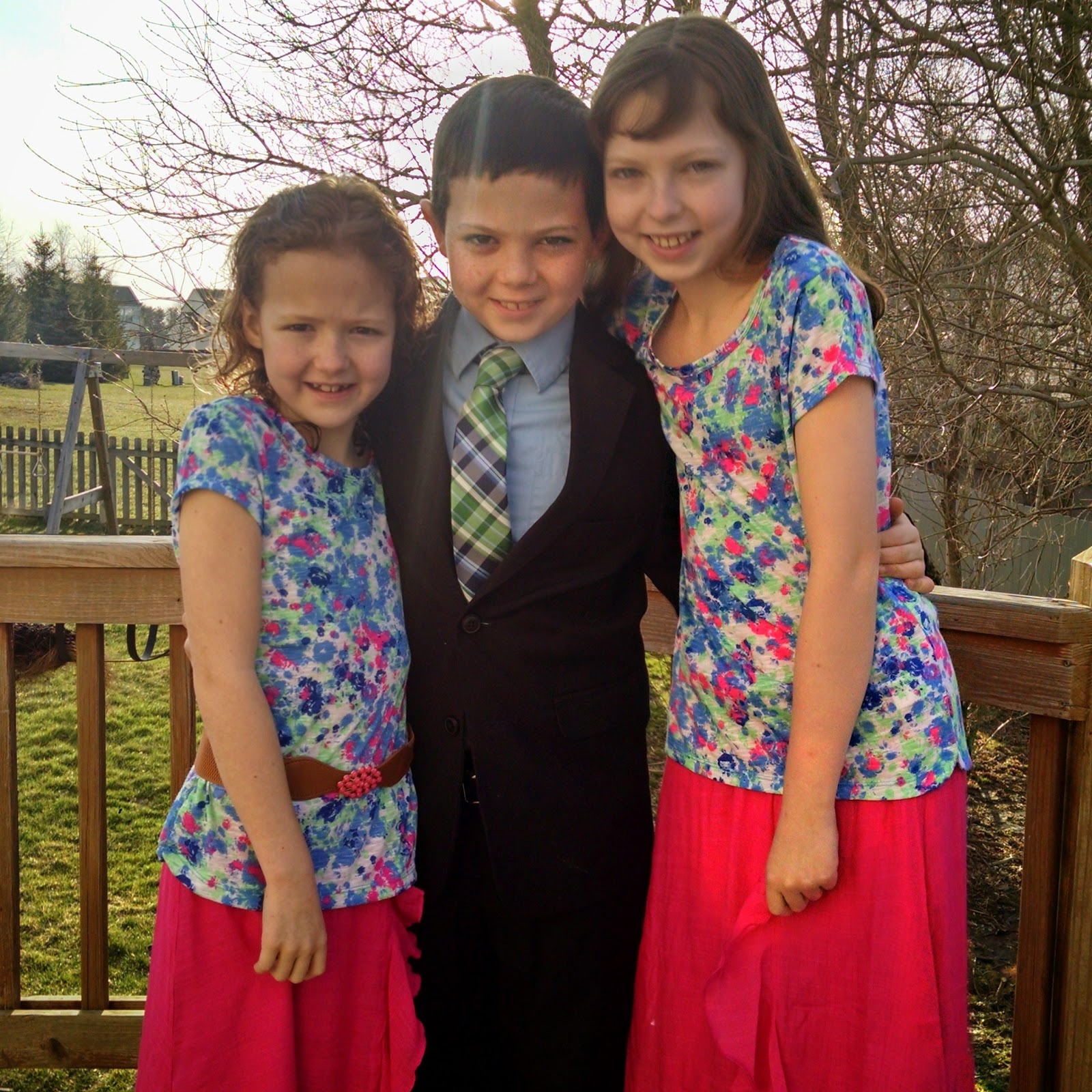 One of my favorite things…
on Easter, we have a Fellowship Pancake Breakfast in place of Sunday School and it is such a fun time. I look forward to it every year. It may or may not have anything to do with my not cooking that morning …
From the board room… When I try a Pinterest idea and it works, I try to pin it to my "Hits!" board
Post Script
I'm a little behind on my blog reading, but soon I should be posting a lot of links on my twitter feed which you can follow in my sidebar. I hope next week I'll have a regular post to share here.