I've spent the morning with these two books: my Scholé Sisters Reading Log and my Full Focus Planner.
My Reading Log hosts both my Scholé Sisters 5×5 and Literary Life #19in2020 book challenges.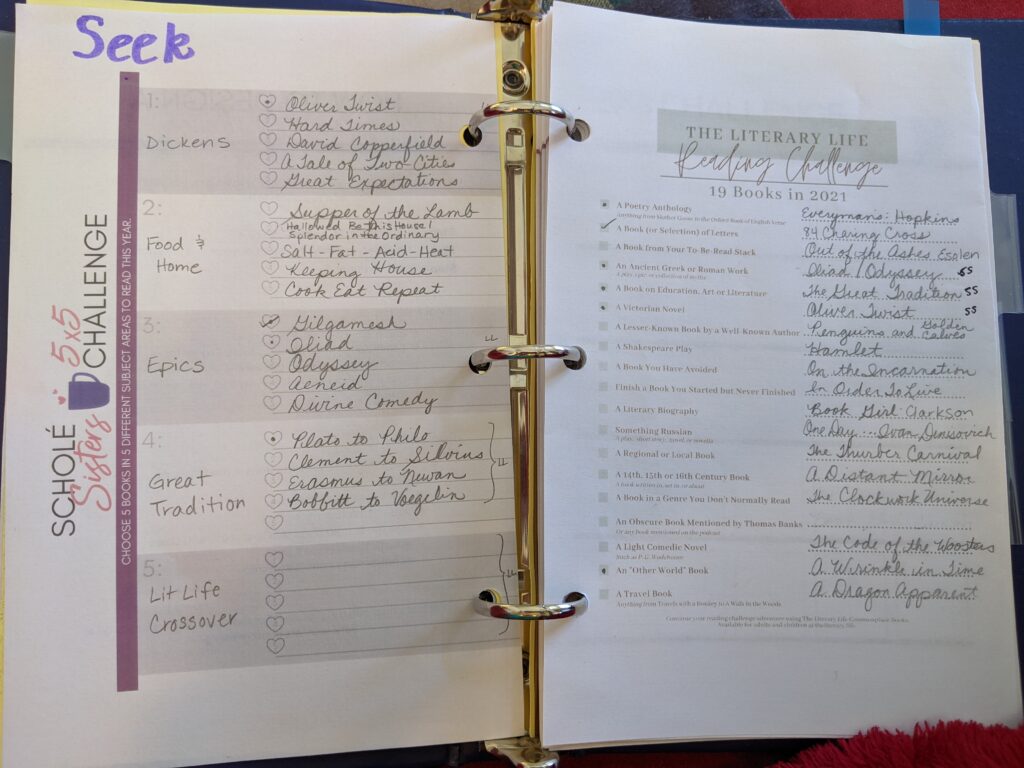 I updated my current reading and checked off a couple of books!
I also went in and wrote some notes about Gilgamesh and The Great Tradition. One thing I need to do is start here in the journal and then go to GoodReads to post my thoughts. They'll likely be more comprehensive and coherent if I spend some time here first.
The other thing I worked on this morning was my Weekly Review. The Weekly Review is a planning time that I first learned about from Mystie Winckler and it has taken me some time to make it an integral part of my processes. I'm using the Full Focus Planner in 2021 and it is set up for a Weekly Preview which is a great fit with what Mystie is teaching. If you're interested in the Weekly Review process, Mystie is discussing that on the Simply Convivial Podcast during January. Those episodes are not to be missed.
While my oldest slept and the rest of the family was at their FIRST Lego League competition this morning, I spent some time thinking about my goals for the year, this past week, the coming week and what all needs to be done.
One of the things I did was write out my Thursday "Office Day" list and my Saturday "Weekly Review List" These are both changeable, but these are generally the things I want to do to keep up with the things I need to accomplish. I wrote these lists in the back of the planner and noted the page number in the index so they'll be easy-access.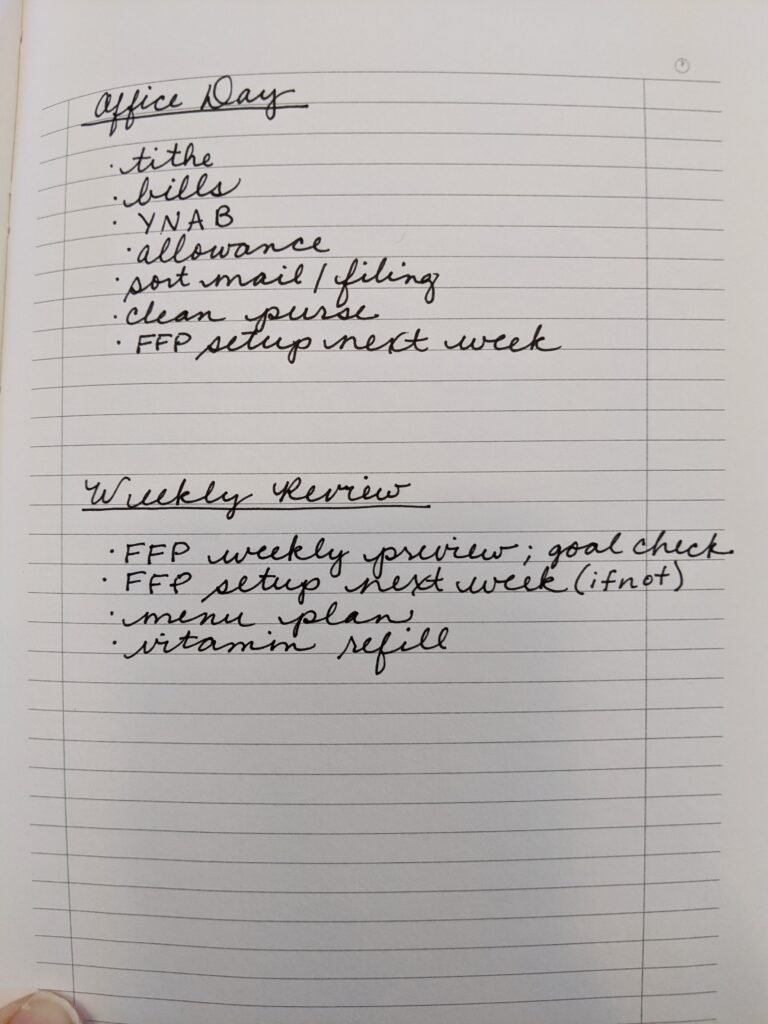 Using the tools well is something I hope to do during 2021. By blogging here on my own domain, I've already completed one of the goals that I set for this year. However, I also am falling down on one of those goals. The Weekly Review allowed me to catch it early and prioritize it for next week. I'm both thankful for the reminder and the nudge.
What tools are you using to make your reading or planning go more efficiently?