It's so cold out, let's walk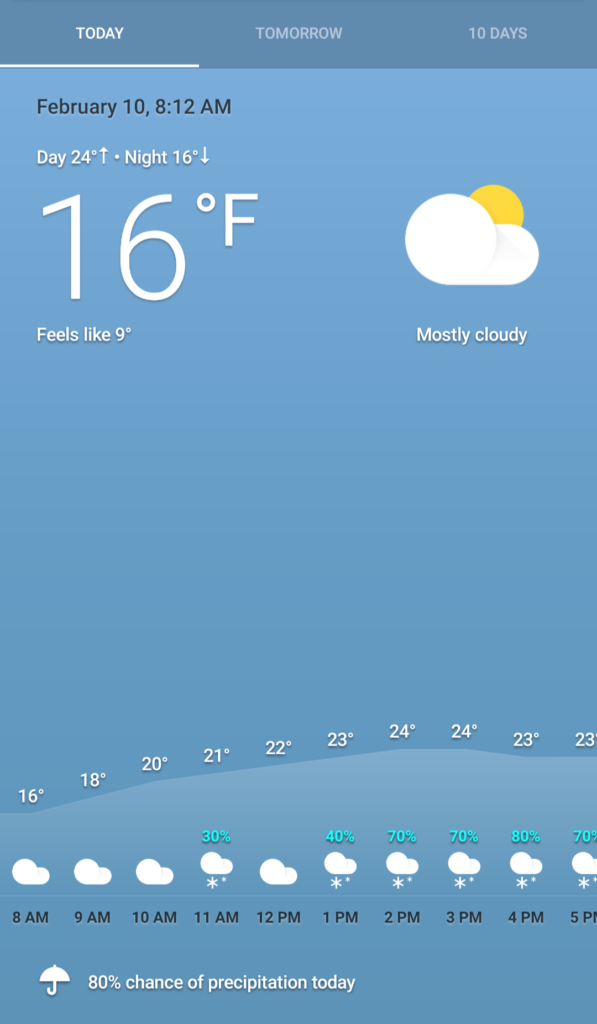 It's cold. When I was getting dressed it said 15*F feels like 8*F … It's cold.
I don't like to be cold. Frankly, I don't like to be overly warm, either. In some ways cold is preferable, because while you can always add clothes, when it's hot … you can't exactly remove them.
So, what does one wear when it's quite so cold? Overlapping layers, particularly keeping warm your core.
I start with leggings and a cute top. This what I plan to wear today. Maybe I'll even brush my hair.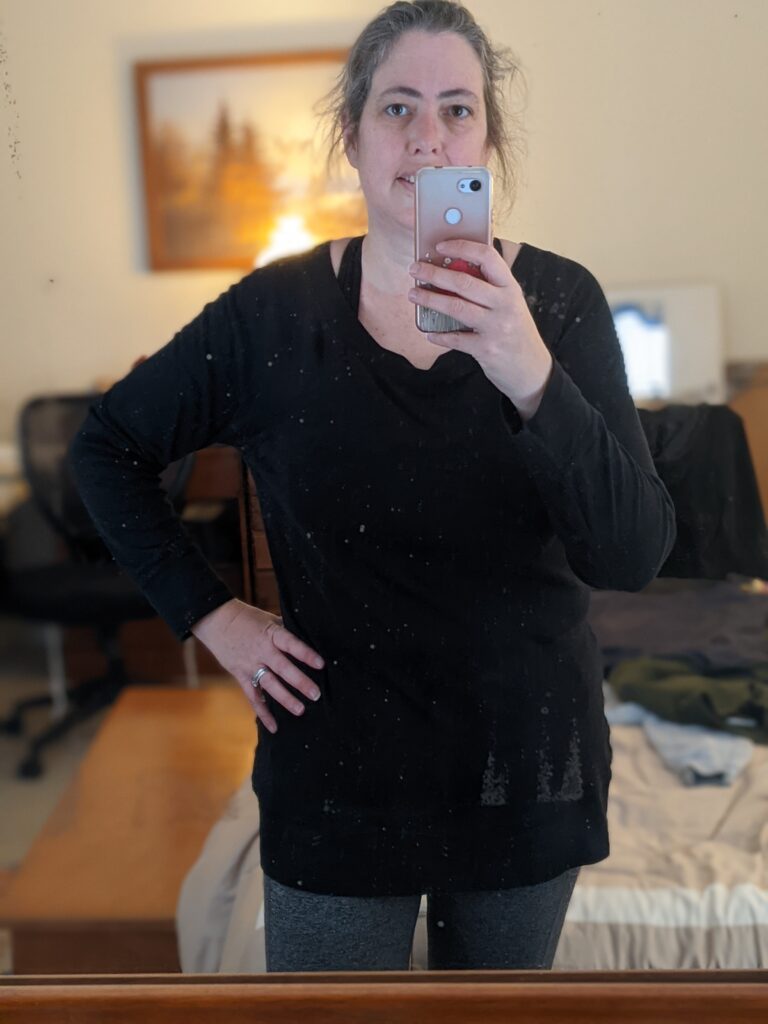 I'm also wearing a short pair of socks.
Then I add the things you can nearly see on the bed in the picture above. Here's a better look.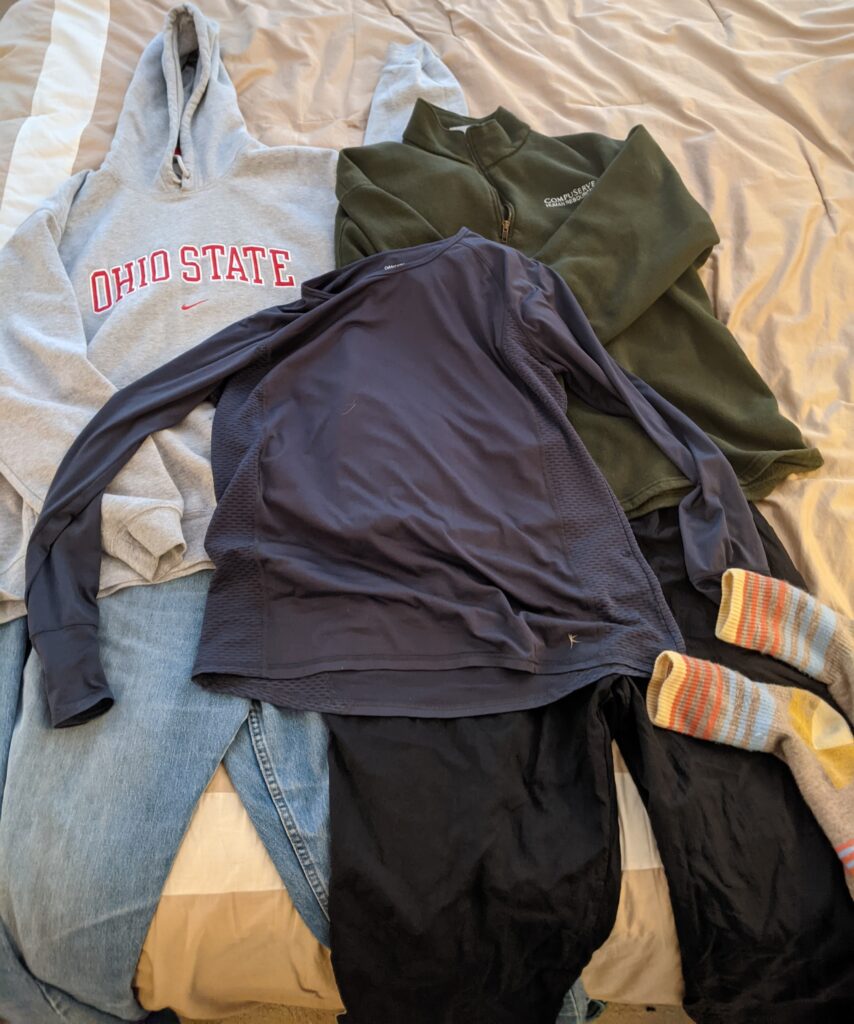 I put the grey shirt – a base layer that has holes that go over the thumb on under my black top. The black top back on, the green CompuServe fleece which is super warm, and finish with the Ohio State Hoodie.
The Darn Tough wool socks cover the break between the socks and leggings. A heavy pair of jeans comes next and I like these 25+ year old swishy pants. They're lightly lined and make a nice wind-break.
Thinking about what job each layer does to keep you warm helps.
Our sidewalks currently have between no snow and 8″ and everything in between – including some icy patches. That means waterproof hiking boots with Yaktrax to help me not slip and fall.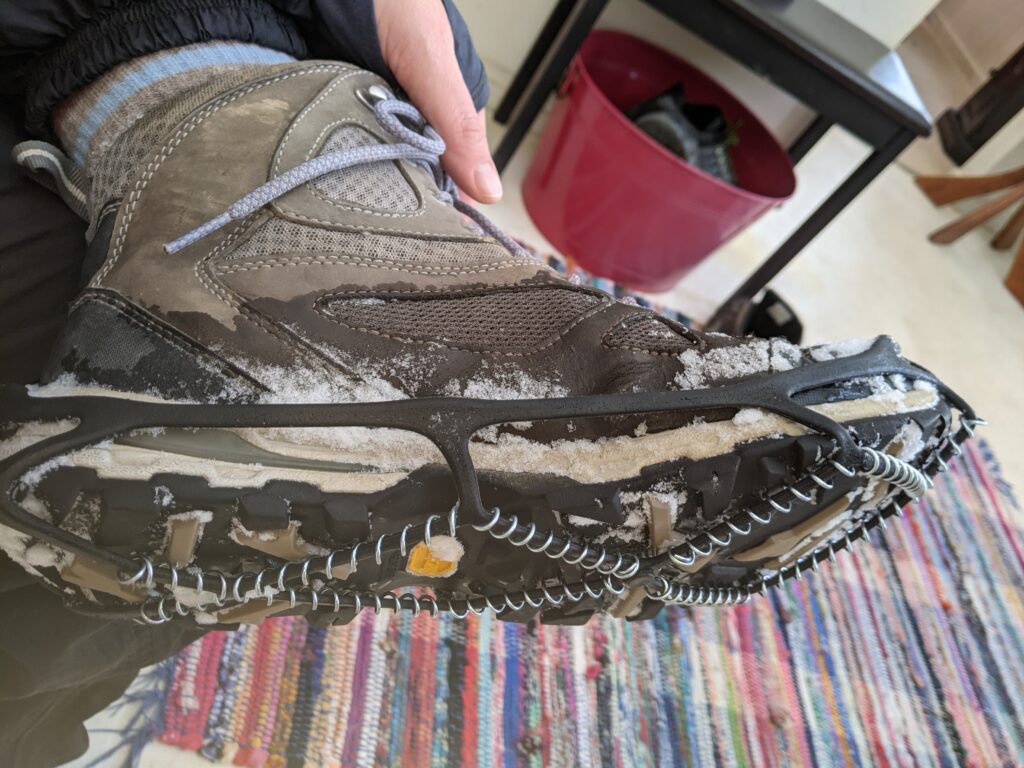 A down coat with a wind-breaking, waterproof shell is so warm. I like to add the balaclava before I put on the Ohio State sweatshirt so it fits down under the collar of the green sweatshirt. The convertible mittens cover the sleeves of the base layer shirt. Essentially I want all of the layers to have direct coverage from torso to extremities. This helps keep the whole body warm.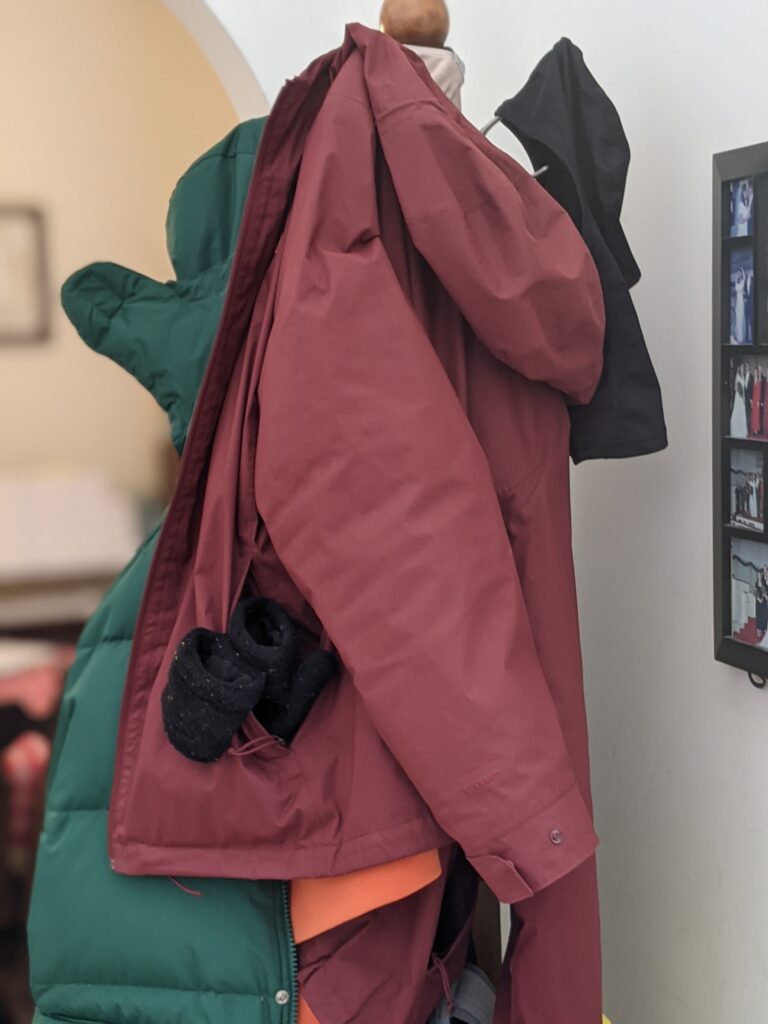 In fact, so warm that, even this morning, I folded the mittens open because my fingers were starting to get too warm and sweaty.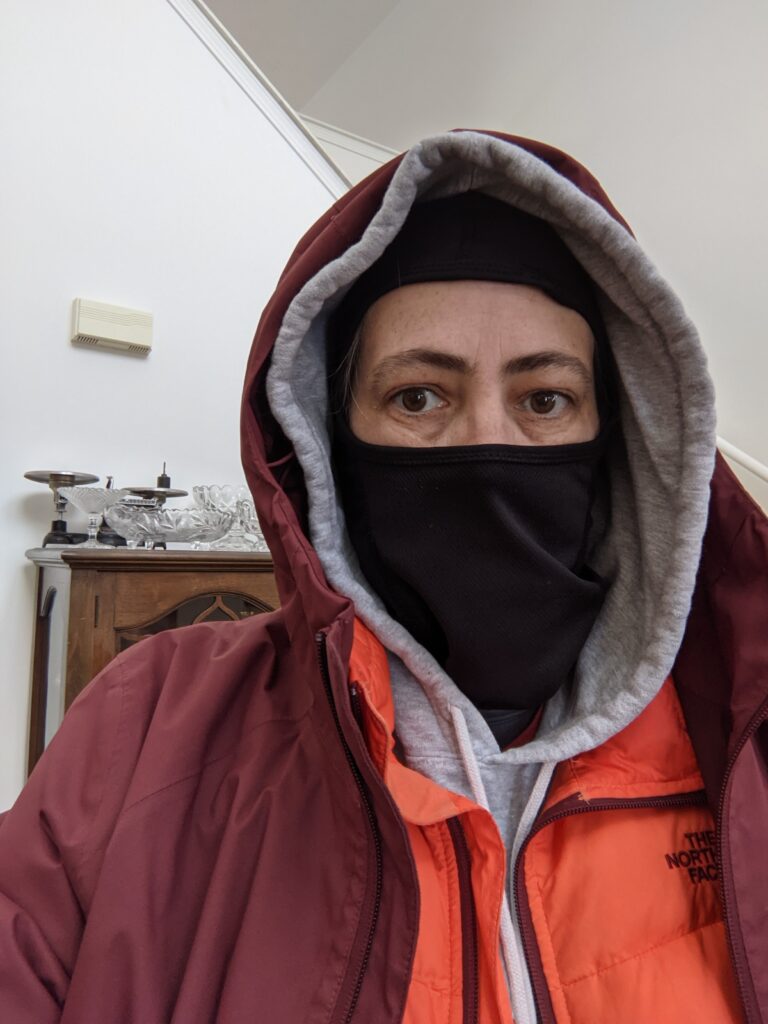 Here's to the next walk.