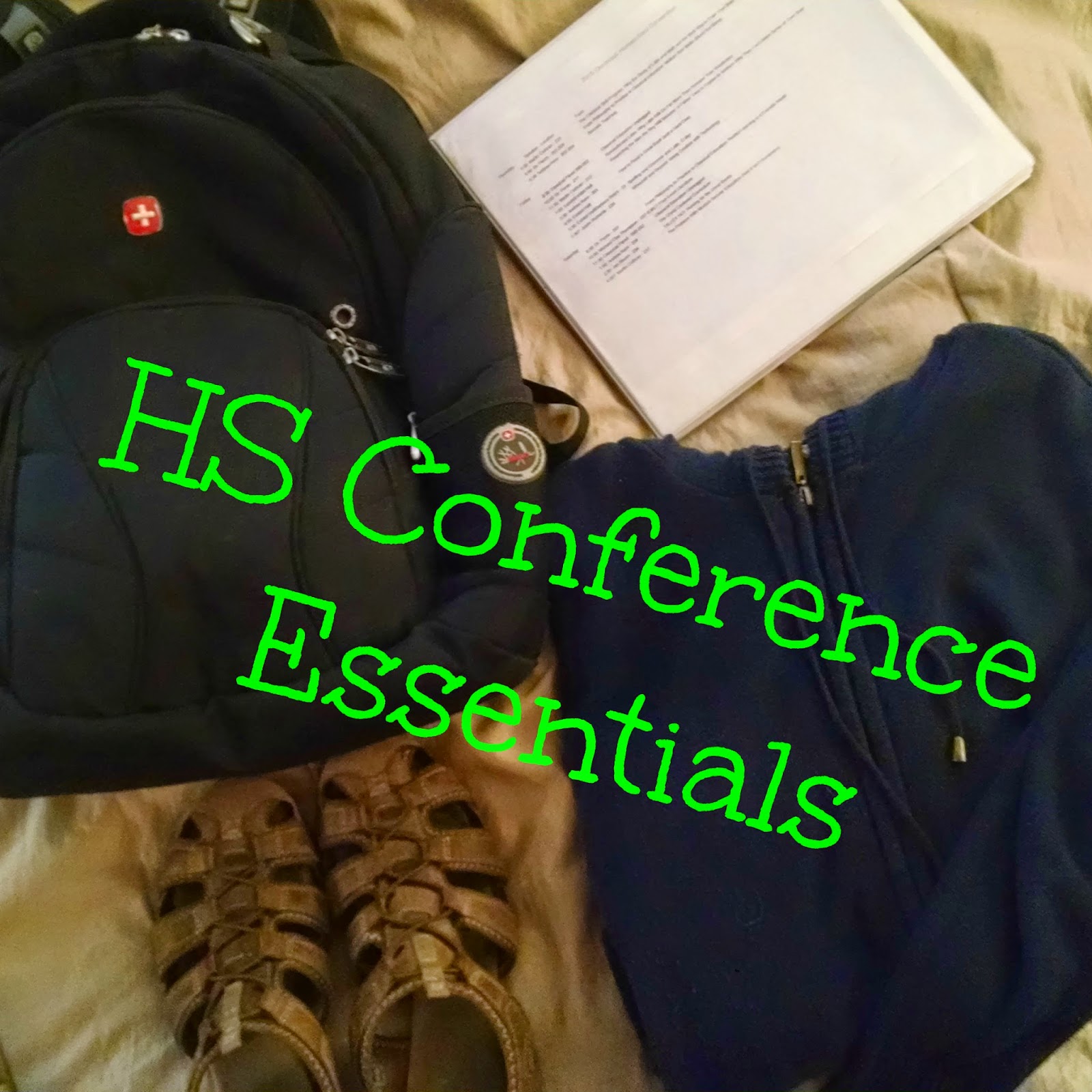 I'm in Cincinnati today, but thought I'd post about what I consider the essentials for attending one of the GHC conventions.
I've been attending this particular convention for probably 8 years. Heather and I went when it was at a multi-campus church and several years together at the Duke Energy Center. I've gone the last few years with other friends and family. I think I've gone every year since N-boy was 1. I took R-girl one year; that was a challenge. So, that's 8 of these events.
Obviously, I love going. I learn a lot, I am reminded of a lot. I am challenged.
Here are some things I've found helpful.
Comfy shoes are a must. I hate socks, so these sandal-tennies are perfect. A great amount of cushion, Attractive. Some protection from being stepped on by accident. There are a lot of concrete floors at the convention center and we walk a lot over the weekend, so comfy shoes are the first thing.
It is on the cusp of spring here in Ohio, so short sleeved shirts and a hooded cardigan sweater or sweatshirt are great. Layers that are removable are your friend. This is not a fashion show folks, it's a marathon of two and a half days of hour-long lectures every hour and a half. Comfortable, easy clothes are a must.
My backpack is very important. It has a place to put a water bottle. It has lots of pockets. I don't carry a purse at convention, so this one big thing works well to hold my notebook, pens, wallet, phone and purchases. I used to bring a cart and many people bring a rolly suitcase, but I like the backpack and canvas bag approach. It also helps with the budget.
Finally, my white notebook is a must. It is the same notebook I carry every year. I have notes from talks that I have heard before, and I often fill in blank spaces or ideas that I missed before. I have lots of paper because I write a lot over the weekend. I like the plastic covered notebooks because I put my schedule in the front cover and always know where I plan to go. I used to print out the schedule, but electronic devices are helpful. If you have a catalog of the books you own, a copy of that helps when you're shopping and trying to remember if you already own that or not. I'm taking that electronically again this year.
One of my favorite notes is the "Big Ideas" page I put in my notebook. I started this last year and wish I had always done it. After several talks … or even a day … I write down the big ideas I want to take away from the conference. Last year's page had these big ideas:
SLOW DOWN – Arts take time
Weave
Passing Culture
Arts
Repetition/Practice
Focus/Discipline
Love
Repent
Not too shabby, eh? Maybe Saturday evening I'll share this year's Big Ideas.
I'll approve comments as time allows, but I'm pretty busy today 🙂