The Simple Woman's Daybook for April 20, 2015
For Today… April 13, 2015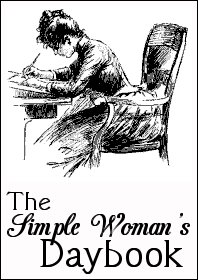 Outside my window… it is that blue, not quite black of te start of night.
I am thinking… that starting lessons up again is hard but worthwhile.
I am thankful… for the ladies in my church. For my friend who kindly watches my kids when I have dental work done and pray for me.
I am wearing… jeans, amoeba shirt in blues and purples and pinks, and a blue hooded sweater. It was so cold at the soccer fields tonight, I wished I had even warmer clothes on.
I am creating… not much. Trying to get back to lessons and soccer season. I did buy a calligraphy kit for myself to practice with before M-girl gets hers for her birthday.
I am going… to have a date with my husband Thursday night. My parents are taking the kids to the circus. Trying to decide where to go 🙂
I am wondering… how the rest of the week will go. Especially after my dental appointment tomorrow.
I am hoping…
tomorrow goes better than today did. First day back is often hard, and today was.
I am learning… that I need to be learning. Calligraphy, artistry of teaching, and was encouraged to study Latin and math 15 minutes a day besides. I should do that.
In my garden… Last week was one lonely daffodil; today it's a dying daffodil and a lonely tulip. Tulips are my favorites. I see the peonies are starting to sprout, as well.
In my kitchen… tomorrow I'm planning a beef and barley soup and side salad. I planned on leftover beef from Saturday, but need to purchase some because we ate it all.
In the homeschool… we are slowly catching up. We read about Callisto and Ursa Major and Minor and Cynosure today. It was fascinating.
A favorite quote for today…
A peek into one of my days… M-girl and N-boy are doing Teenpact on Friday and she needed a professional outfit. It wasn't as difficult as I expected to find something.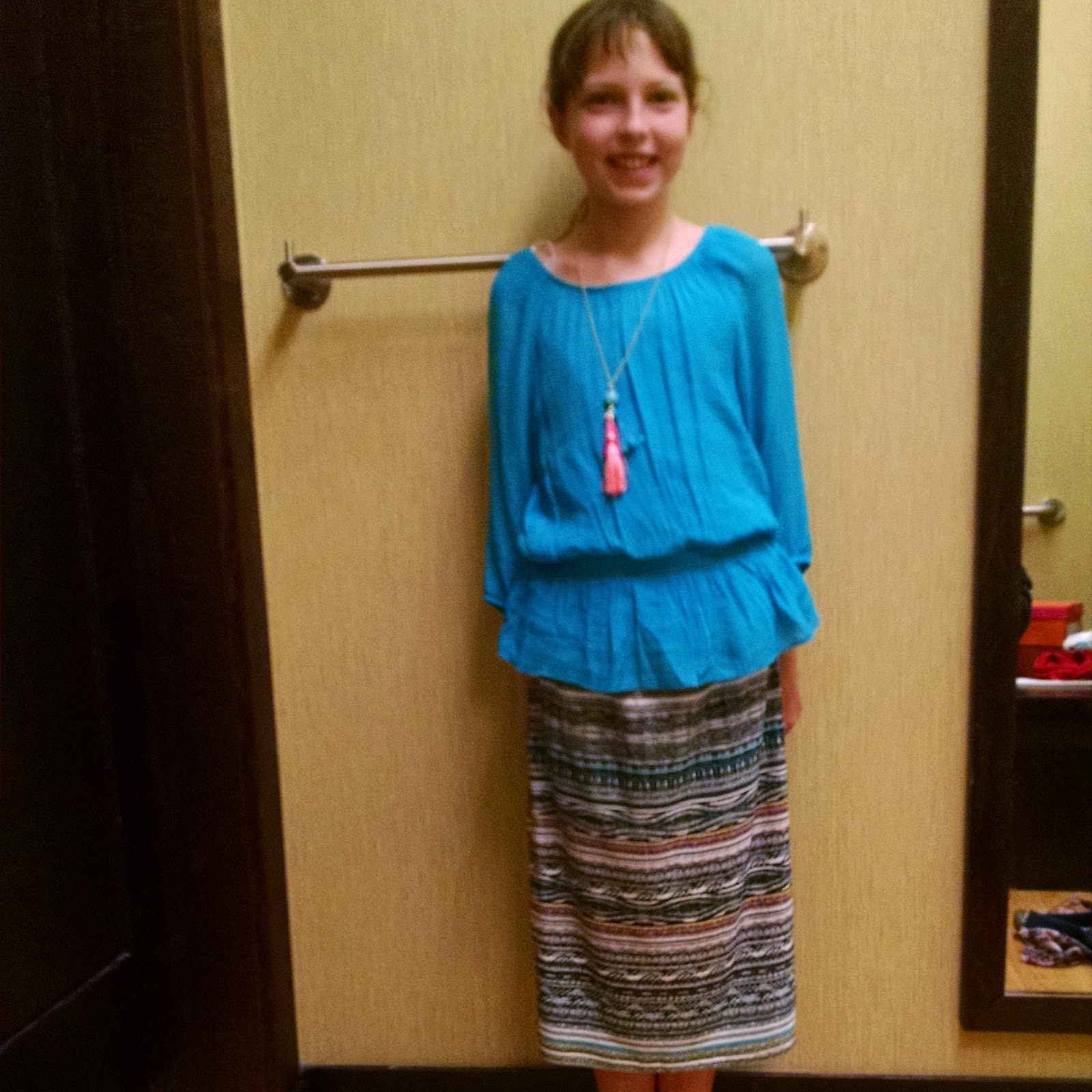 One of my favorite things… my crockpot … especially during soccer season. I am thankful I have two because I use them every day.
From the board room… I'm feeling the need for funny today, so how about my "Giggle" board:
Post Script … National Geographic Kids has become a favorite gift for my niece and nephew. My SIL tells me that it's like Christmas each month when my nephew receives his.
Linking up with The Simple Woman.