2016 HSC Reflections: People, Purchases, Presentations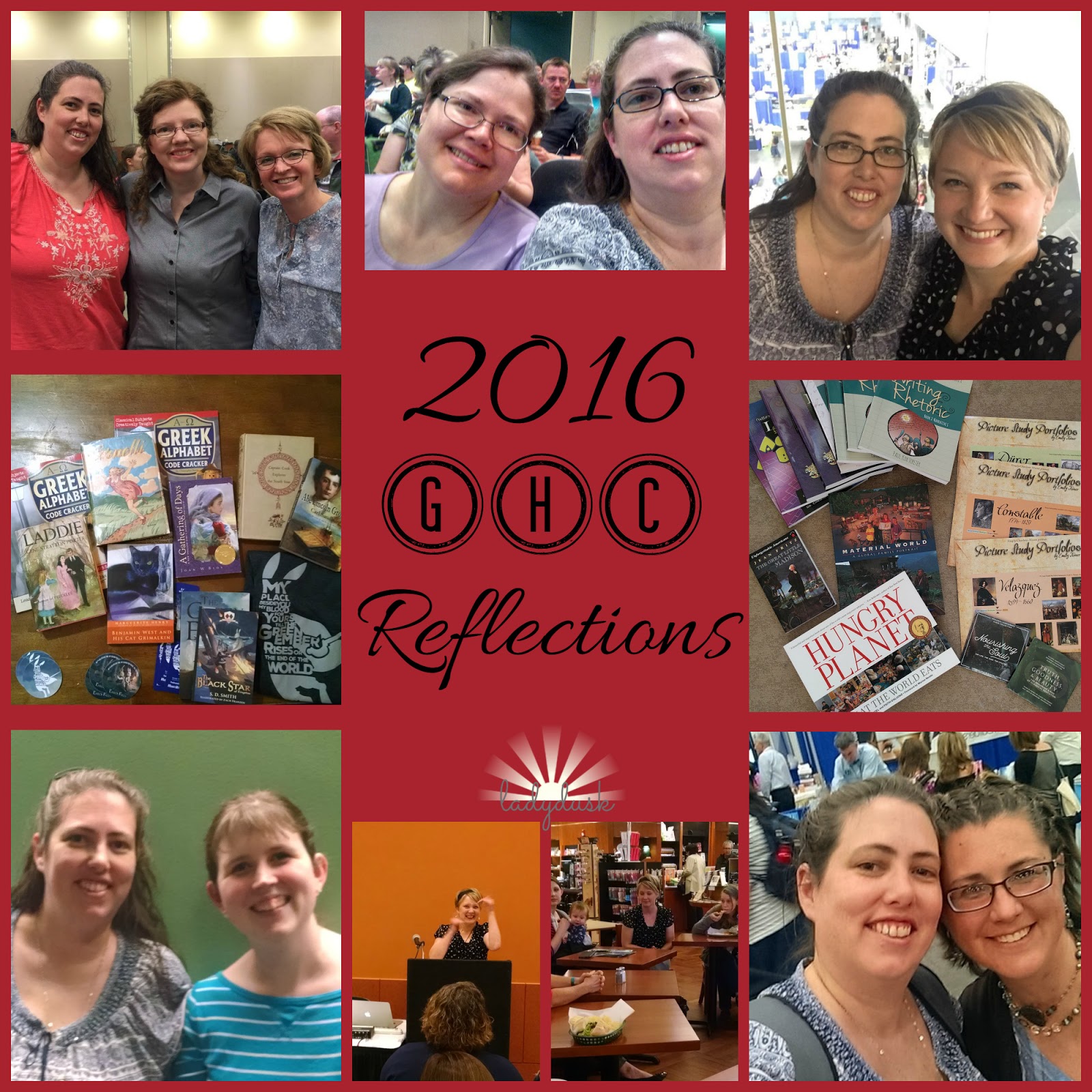 I had such an amazing time at the Cincinnati Great Homeschool Convention last weekend.
The first great thing, of course, were the people. I saw a lot of old friends – including the friend who introduced me to the idea of homeschooling yet didn't know I blogged. I saw people from home; people I've met on the internet; two of my Voxer Schole Sisters; people I met at previous conventions; and, of course the speakers, many of whom I've interacted with for years.
I was able to spend quite a long time talking with Dr. Perrin from Classical Academic Press and with Sarah Mackenzie from Read-Aloud Revival. Those conversations were some of the highlights of the weekend for me. I had an opportunity to meet more of the Read Aloud Revival members at the Meet-up Sarah Scheduled
I met random conference attenders – including the publisher of Yesterday's Classics (she was lovely) – and spoke with them about favorite presentations and homeschooling in general. I drove in and out of the city each day with some of my very favorite people, my homeschooling neighbor, my dear friend Anna (and her daughter, Miss A), and my MIL and SIL. We didn't all see each other very much during the event, but it is fun to divide and conquer and share what we've learned during the drive time.
So, the people were definitely a big win. If I met you over the weekend, welcome! So glad to have your visit 🙂
The shopping was the second great thing. I pretty much hang in one area of the vendor hall: the Classical Consortium. Happily, they put Simply Charlotte Mason and Romans Road Media close by. I also got a chance to shop at Beautiful Feet Books and my favorite used book vendor, Books Bloom. Meeting SD Smith, writer of The Green Ember, was a fabulous opportunity. He even signed books for the kids and they've worn their tshirts already. The purchases I made have been great hits so far.
Thirdly, and maybe most importantly, I learned so much from the presentations I attended. This year, as last year, I kept a list of "Big Ideas" from the talks I attended:
Doxology
Delight
Remember
Sing
Together
Relish
Habitually
Gaze
Aspire
Inspire
Refine
Magical
Harmonize
Voracious
Orient
Strengthen
Kortney, at One Deep Drawer, very kindly -and with more struggle than I had hoped- made me a word cloud again this year: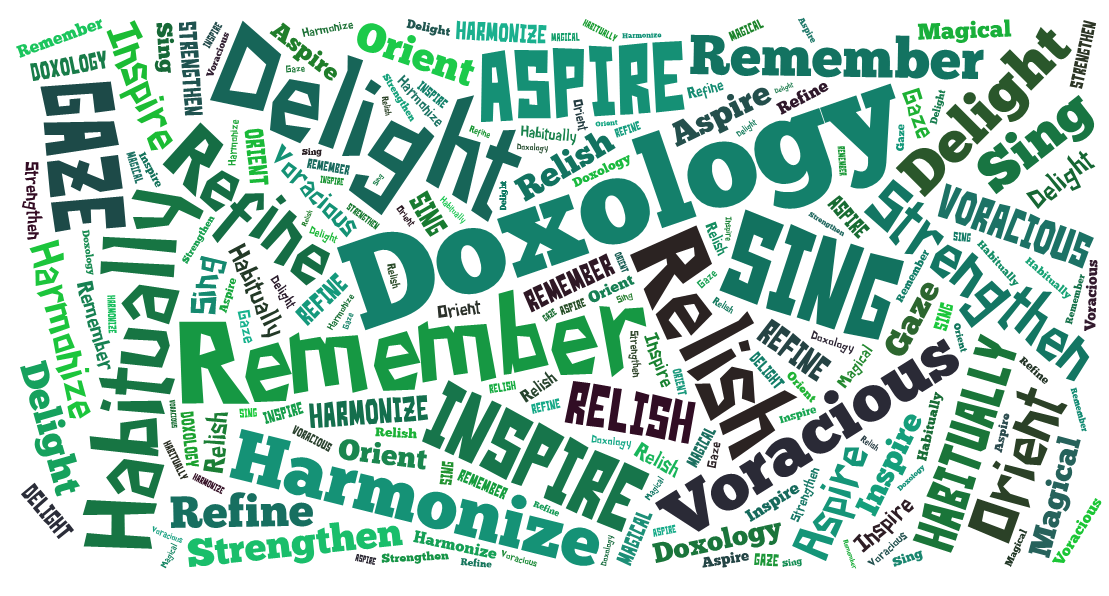 It is perfect.
"Doxology" is big and central! We sang The Doxoloy at least three times in different sessions over the weekend. Everything else flows into and out from that idea of praising God. Singing The Doxology a capella with believers from all over was a blessing.
Anna already wrote about the importance the idea of beauty as expressed over the weekend. I hope to have more to say about the other topics in the coming weeks.