Weekly Report for August 5-9, 2013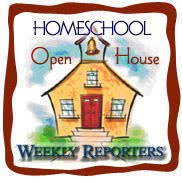 Another solid five days of school.
We accomplished a good bit of what I wanted to, although today was a race to the finish. Next week we'll only have three days, M-girl and N-boy are going to their grandparents' for a few days. R-girl gets to be an only child 🙂
We did a solid week of Circle Time again. The new order and reduced review are both improvements. We finished Tina Packer's Tales from Shakespeare. The last story was King Lear, quite the tragedy. I'm pretty sure M-girl wasn't pleased that we read it, but I did skip Romeo and Juliet for her. We learned the second verse of "Exalt the Lord, His Praise Proclaim." We've enjoyed using the Classical Conversations Science Cards (Geology) and the VP History Cards in our memory work time. We're reading the Poetry for Young People Lewis Carroll book. It is silly. We completed Lesson 12 of Covenantal Catechsim, on Jacob. I really like this curriculum and am glad we're getting back into it.
On Monday, one of the local businesses offered an hour and a half art class for $5 per participant (project supplies & snack). We tried it out. I was mostly disappointed by the projects, but for $15 it wasn't too bad. R-girl has been begging for an art class, so this was a chance to try one out.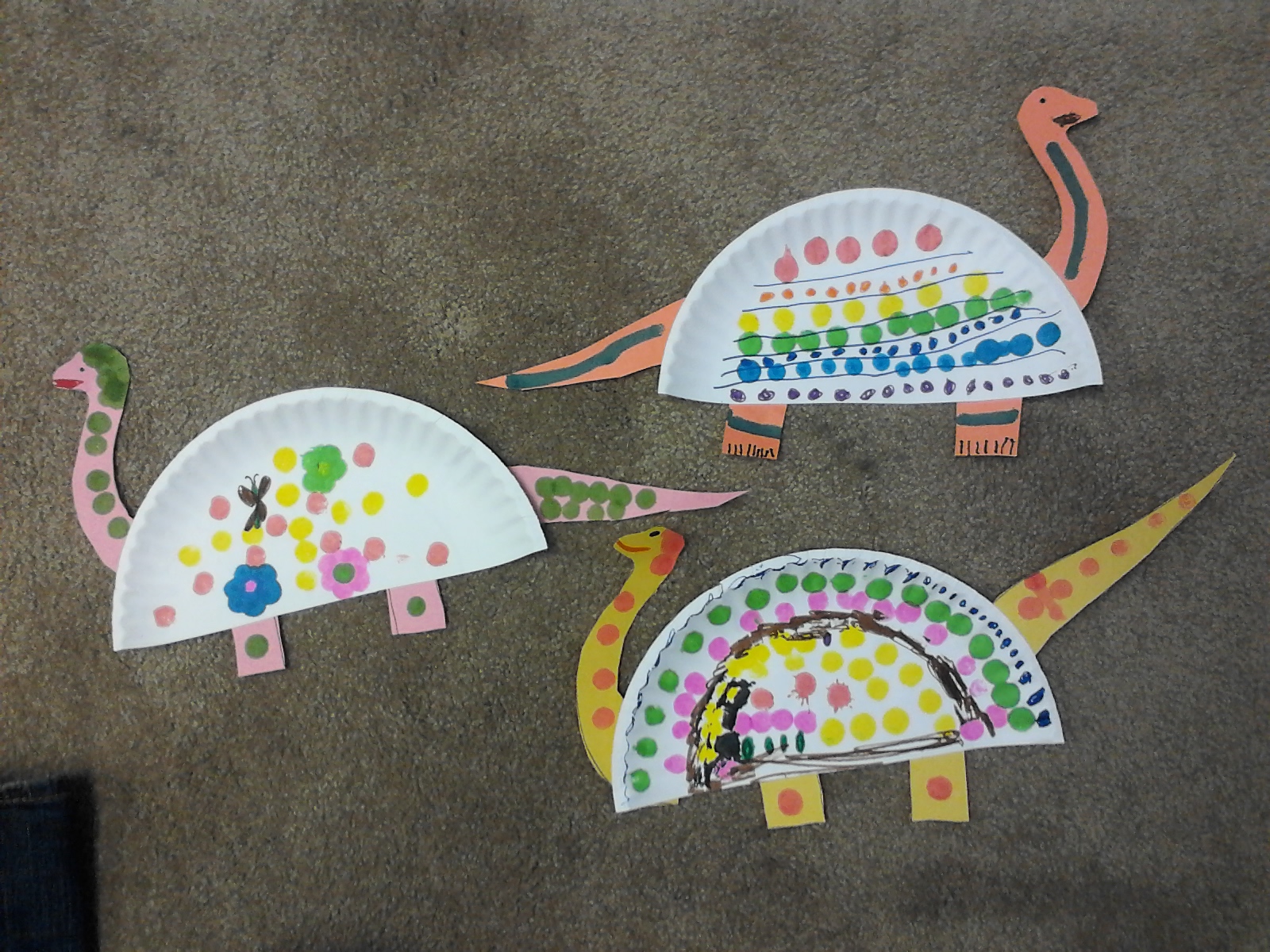 Everyone did at least 4 math lessons. R-girl has only one lesson to complete Year 1! I didn't realize she was so close! N-boy is working on order of operations with mixed operations. It's a challenge for him, but he's doing well. M-girl is reviewing her multiplication facts. Each day she's a little better with them.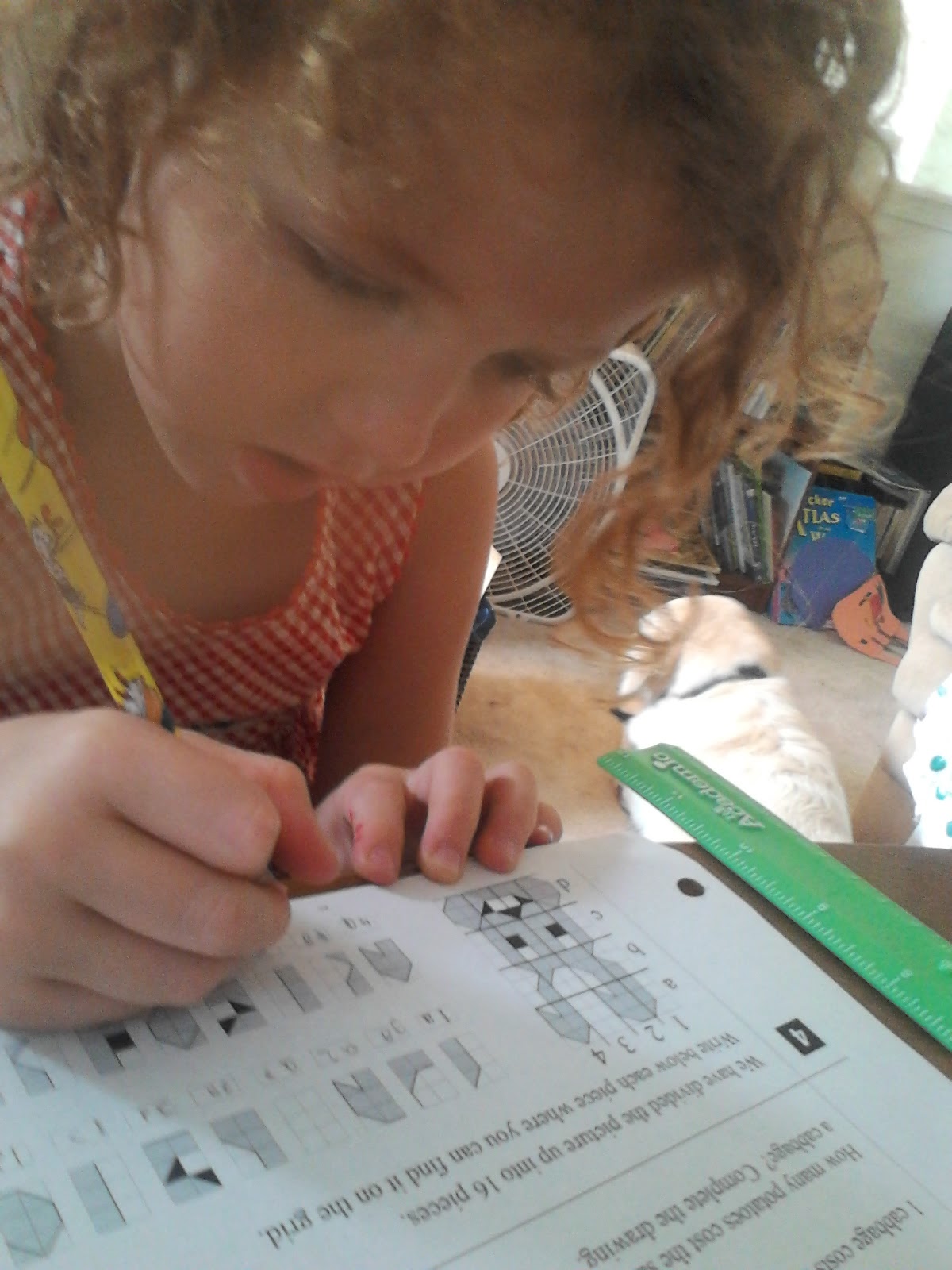 This child whipped through this spatial understanding lesson with no help; my other two struggled with it mightily.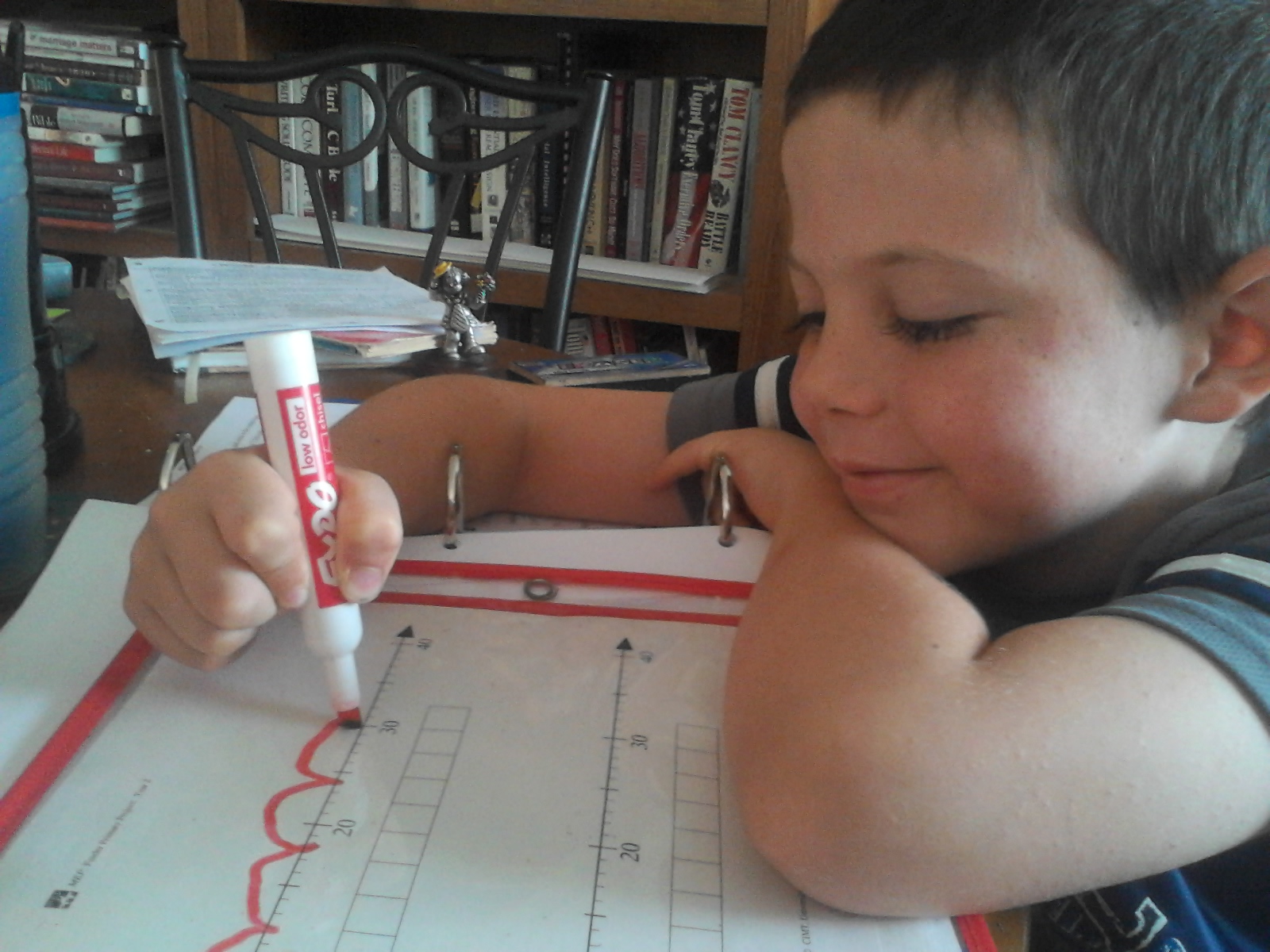 Here's how you teach 3×3+4×3=(3+4)x3 to a 7 year old. Amazing. I love MEP even though it is so teacher intensive.
N-boy finished The Little Bookroom. He enjoyed it. He's starting Mrs. Piggle-Wiggle. From the giggles I heard while she read Chapter 1, I think it'll be a hit. M-girl is moving along happily in Anne of Green Gables. R-girl has been slow at starting Sarah, Plain and Tall. They saved their history and science reading for today, mostly. I think it's all done now.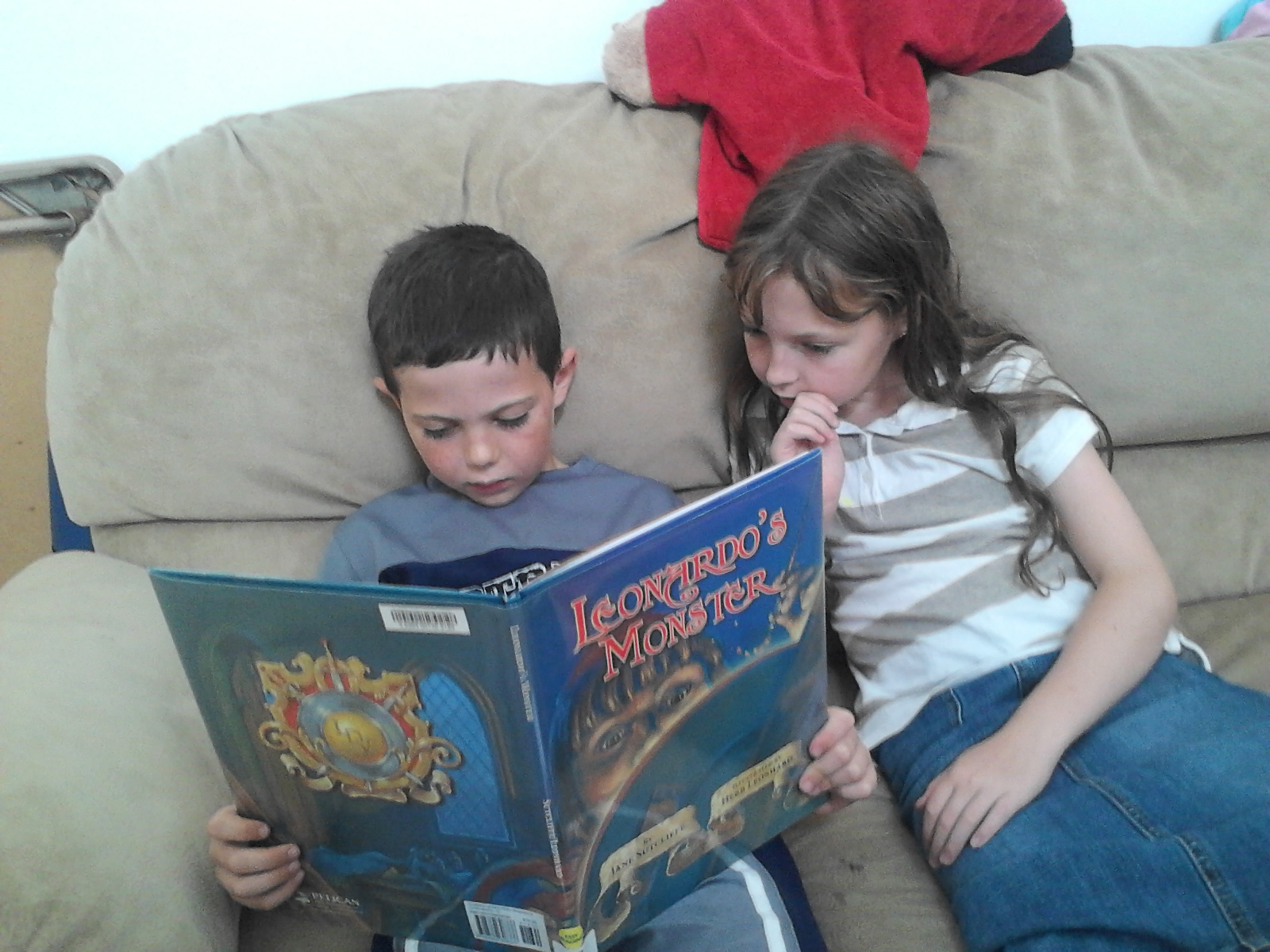 Reading together. Ah sibling-love 🙂
I've determined that R-girl needs some work using Writing With Ease 1 to work on narrations. She always wants to copy something – and it's never the right thing. I'm going to ease back on her content area reading and spend time with her using the Writing With Ease workbook which will help her to see how to narrate. I probably won't do a lot of the copywork because her writing and stamina is excellent. But we'll move quickly through some narration exercises to the point where she has to copy her narrations and see if that helps.
We read about minerals in science this week. The kids read more about rocks in their other reading. We didn't read from Story of the World because I wanted them to focus on reading from other books for the period. That was fun. We're in the Renaissance, so there are some more books coming from the library and we'll be talking about the Reformation here soon, and I have a good collection of those books.
N-boy and R-girl completed Latin lessons. M-girl is still dawdling through them, but her lesson this week was review. She'll probably work on it some more during Quiet Time today. I've tried to keep the kids from doing school work during Quiet Time, I'd like it to be their own down time to read, sleep, listen to stories, do quiet activities by themselves that weren't (totally) directed by me. I think the older two have both taken work to Quiet Time with them this week. They don't see the urgency of finishing their work in the morning so they can have the time free in the afternoon.
M-girl completed First Language Lessons 3 this week! I love that book. N-boy is working on prepositions and prepositional phrases in 3. R-girl is working on helping and action verbs in FLL2.
N-boy finished Dance Mat Typing this week, I can't recommend it enough. Today, he started NitroType for practice and I think the only problem will be that his 15 minutes will seem like less than M-girl's because he's so much slower than she is. He doesn't want to stop. We will limit the screen time, though.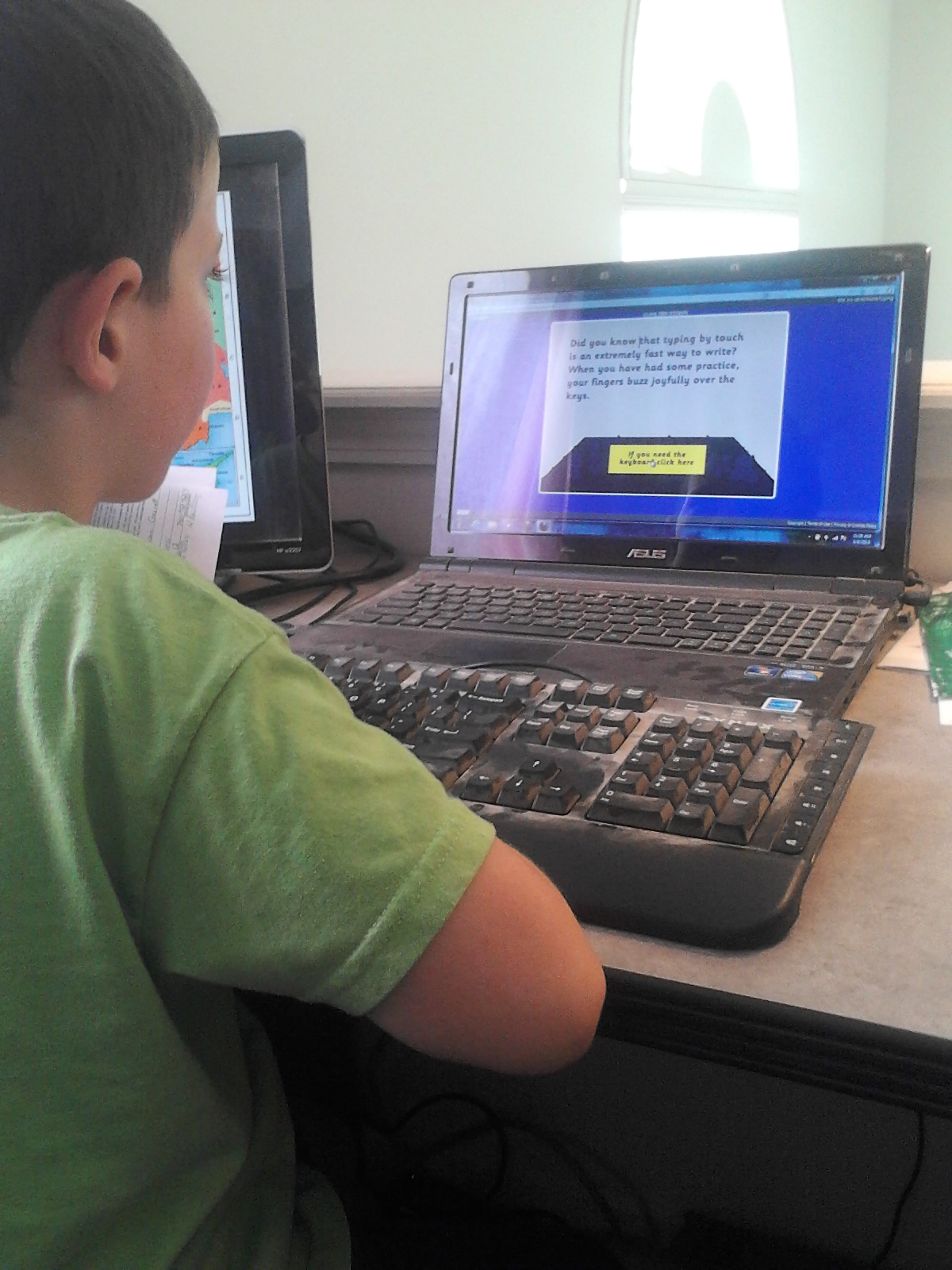 The end of BBC Dance Mat Typing.
M-girl cooked dinner again this week (with help & direction from Mommy). She made a family favorite, Annie Barlow's Grilled Chicken with Sesame Noodles. Yum. Here, she's peeling ginger.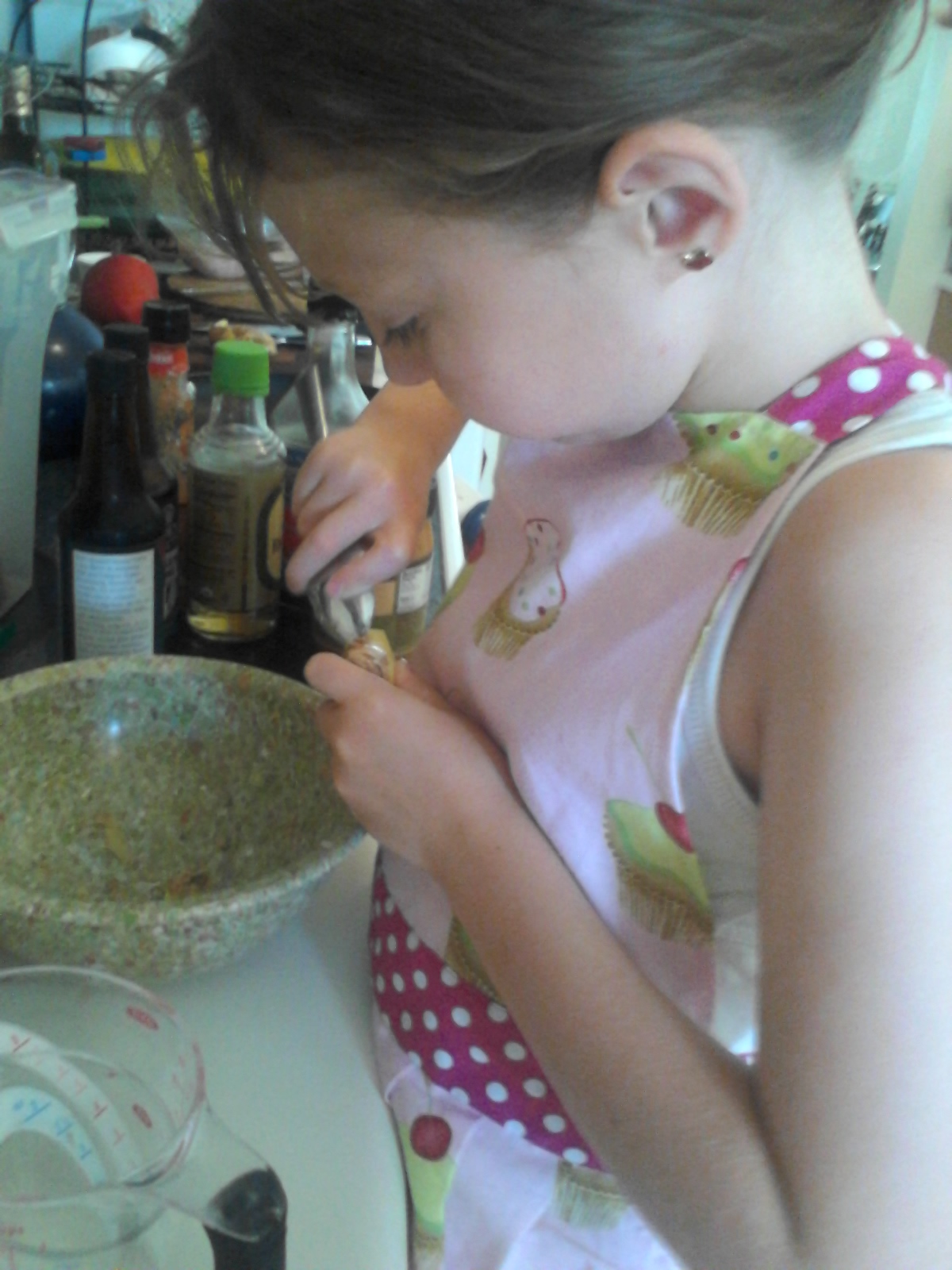 Cook's Illustrated recommends peeling ginger with a spoon. I don't think M-girl does.