Wednesdays with Words: Teach Think Act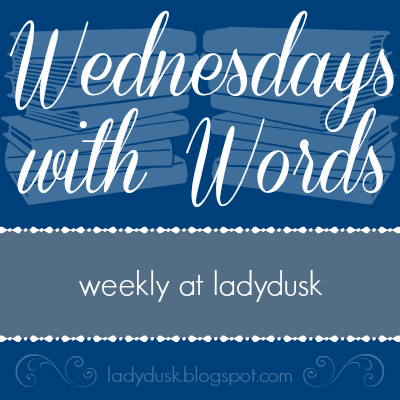 We finished Abigail Adams: Witness to a Revolution as a part of our AmblesideOnline Year 4 studies on Tuesday.
I loved the book; I read most of it aloud. I've been a big fan of Abigail Adams for years and this book only made me impressed by her more.
Oh, she was imperfect, as we all are, but her hard work, self control, wisdom and loving support of her family through letter writing were so evident to read about. This was one serious woman who, yet, was a beloved mother and grandmother.
A wife of a President, a mother of a President, Adams had serious ideas about all manner of subjects and advised her loved ones through a thorough campaign of letter writing … letters we still have.
She advised her husband on all manner of subjects from farming to politics to childrearing.
Her mother's prediction that "the Time will come when this Young Man [John Quincy Adams] will be sought for as a Jewel of great price" had come true. But she reminded her husband that their sons still needed their father's advice: "You will not teach them what to think, but how to think, and they will then know how to act."
I loved that last line from Abigail. Isn't that what we're trying to do? Isn't that why we present ideas from multiple perspectives? We want them to know how to think so that they will act rightly. We want to know how to think that we act rightly.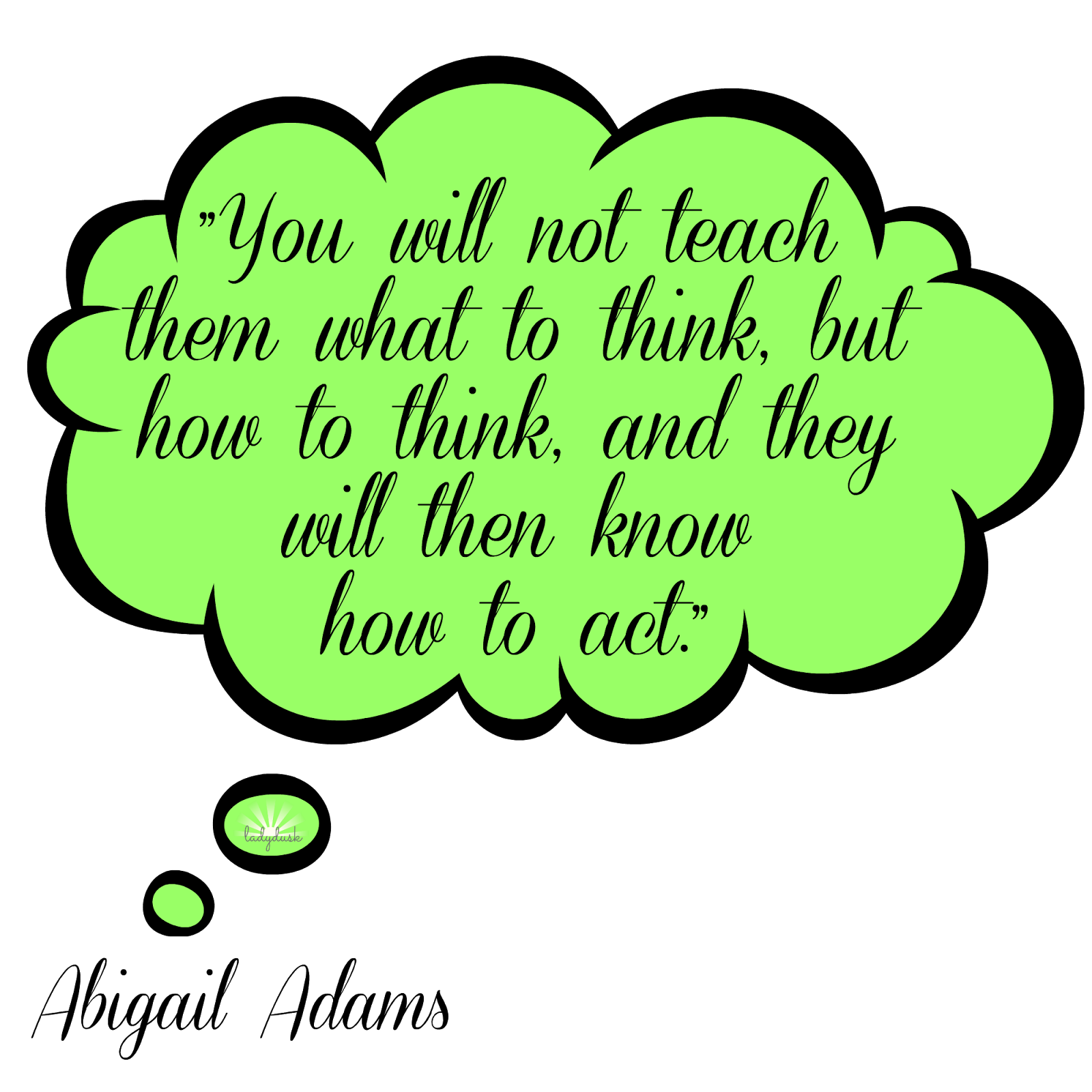 I love this. I hope it is an encouragement to you.
');