Wednesdays with Words: Precision of Utterance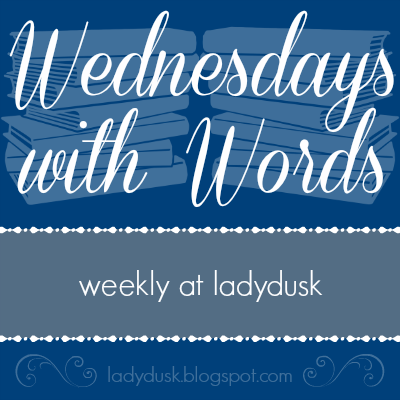 On Monday, we had our first CM Group meeting. We're using Brandy's study guide, Start Here. In it, she assigns readings from For the Children's Sake and A Philosophy of Education.
In For the Children's Sake, Susan Schaeffer Macaulay says some pretty profound things. One of the first, for me so apropos, is,
We have to be willing to start again. (pg 19)
Bracketing the end of the chapter is,
Excellence is a habit. (pg 37, italics hers)
Yesterday, in my Keeping Company post, I wrote about how I love words and beautiful phrasing, and some of that was certainly inspired by this chapter of For the Children's Sake and her quotation from Charlotte Mason (Home Education pg 225-26).
He should have practice, too, in reading aloud, for the most part, in the books he is using for his term's work. These should include a good deal of poetry, to accustom him to the delicate shades of meaning, and especially to make him aware that words are beautiful in themselves, that they are a source of pleasure, and are worthy of our honour: and that a beautiful word deserves to be beautifully said, with a certain roundness of tone and precision of utterance ... In this connection the teacher should not trust to setting, as it were, a copy in reading for the children's imitation. They do imitate readily enough, catching tricks of emphasis and action in an amusing way; but these are mere tricks, an aping of intelligence. The child must express what he feels to be the author's meaning; and this sort of intelligent reading comes only from the habit of reading with understanding. (pg 30, italics Charlotte Mason's, bold mine)
');