Wednesdays with Words: Looking Back, Looking Forward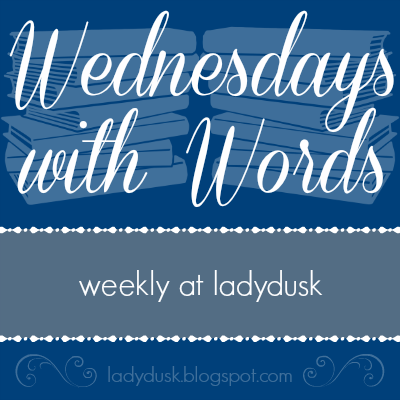 Last week I shared how Classical Education drew me at least partially because of its historical, traditional nature.
The Introduction of Karen Glass' book Consider This takes a giant leap in disabusing me of that perception.
It is not possible to fully understand classical education by looking at what they did in the past–perhaps the seven liberal arts, or maybe only the trivium. We must dig a little deeper and discover why they did what they were doing. (pg 2, italics hers)
She talks about not merely doing what they did, but learning and applying the principles of what they did and argues that this is what Miss Mason did when she
… looked back, as we will see, but she looked forward as well, and the world she lived in was more like our own than we often suppose. (pg 3)
Frankly, this idea of looking forward is blowing my mind. I hope she delves more into that in coming chapters.
Bonus quote: I love her epigraph for the first chapter (as I look ahead), it makes me laugh: "The real nature of education is at variance with the account given of it by certain of its professors." Socrates
');