Wednesdays with Words: Err on the Side of Poetry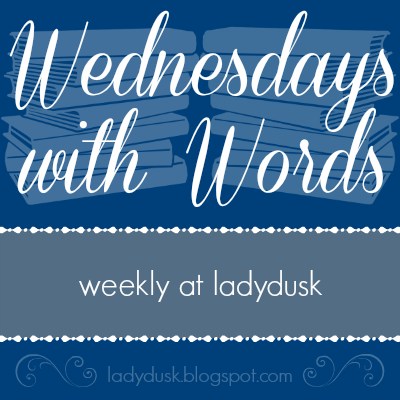 Last week I had you all ready for another quote from Norms and Nobility. Then, I was reading from Nancy Guthrie's Come, Thou Long-Expected Jesus, and found a quote I'll probably use at some time because, whew, it's dense with meaning and beautiful. But also long.
Then, my copy of A Handbook to Morning Time by Cindy Rollins arrived and I devoured it on Monday.
I read Cindy's blog for a lot of years – including her 31 Days to Morning Time as it was published – so I didn't find anything particularly new in A Handbook to Morning Time. It was an easy, comfortable read for me with Cindy's straightforward, down to earth, very simple explanations of the why and what and how she did during Morning Time at her house.
What I did find, though, were those all-important gentle re-minders, re-focusing, re-energizing words to stay in for the long haul, do what you know, stay to the worn paths that Cindy writes so beautifully. If there is such a thing as comfort food books for the Homeschool mom, this one was my warm blanket and cup of tea.
Even though education is the training of the affections, it is often a future hope. (pg 63)
An echo from Mere Motherhood, but a sweet reminder that our children are persons and will be nourished on ideas in their – and God's – own time.
As with most things it is better to do something than to read about doing it. (pg 72)
The opposite of my relationship with Pinterest LOL
The first thing we must do is recognize that it is always going to be this way [a little chaotic]. For every idyllic morning there will be five okay mornings and three terrible ones. Here is where the plodding comes in. Here is where I assure you that plodding pays off. I am here to remind you to take the next step. (pg 94)
While we're on break it's easy to think of those ideal days and forget the impossible ones. Cindy grounds me, yet encourages me to keep on keeping on.
I've believed Cindy about poetry – which my public school self was exposed to very little – but my children adore. It has been, and continues to be, a staple in our Whatchamacallit – Circle Time, Morning Time, Morning Basket, Symposium. But, I loved the way she said it on page 40: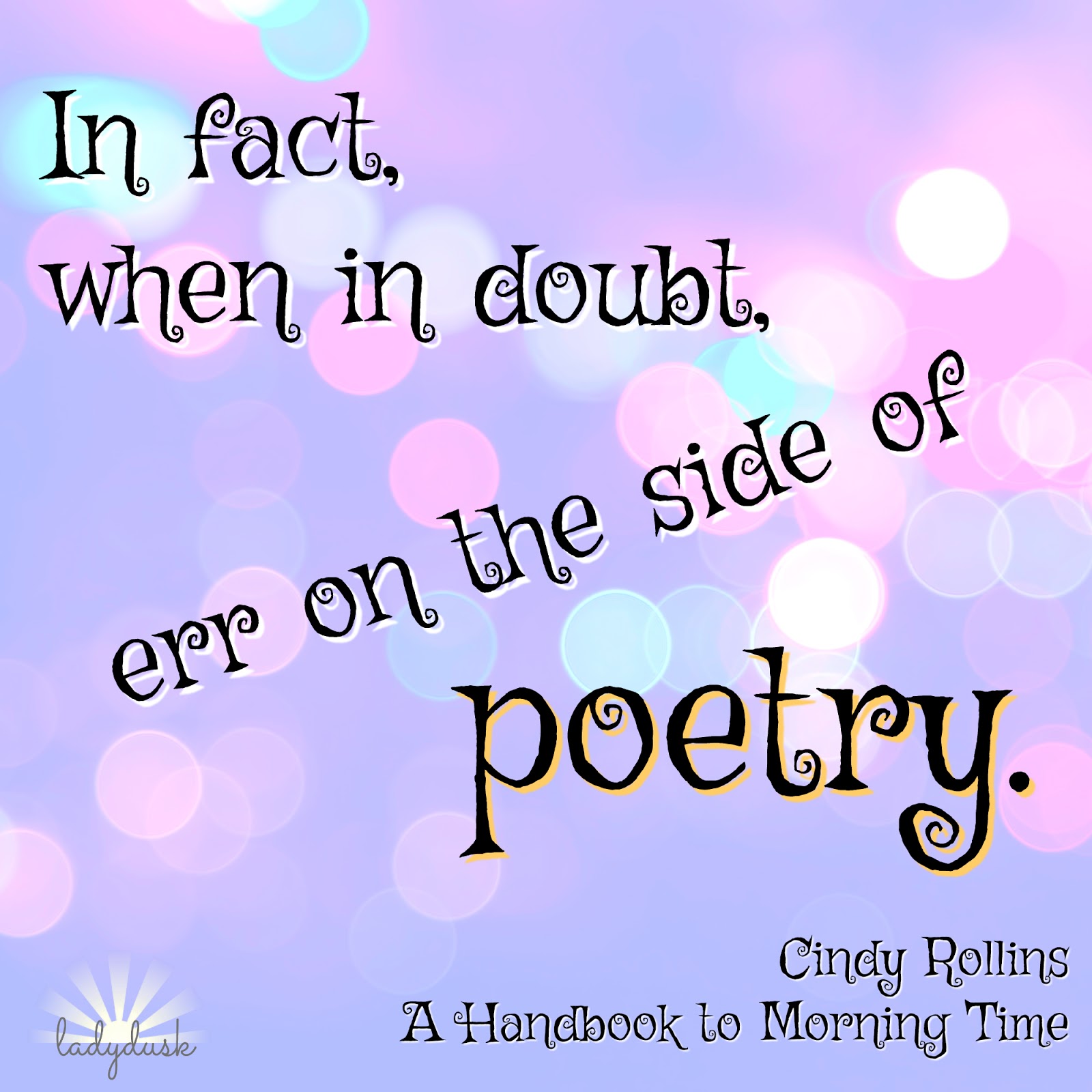 Later, she enjoins us,
Over the years I have come to prioritize the memorizing of Shakespeare over other poetry, just because it is rare tofind better meter or meaning. When in doubt, pick Shakespeare. (pg 67)
A Handbook to Morning Time is a short guide to Morning Time that will encourage and warm me while helping me get back on the right track in our homeschool. Because it is short, meaty, and re-energizing, it is a book I can see myself returning to year after year.
');