The Simple Woman's Daybook for March 7, 2016
For Today…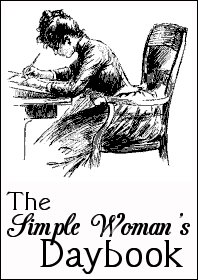 Outside my window…. It's 50* and overcast. The children think it's summer and are doing school on the deck.
I am thinking… about Truth, Goodness, and Beauty from lots of different reading sources 🙂
I am thankful… that blood transports all the necessary building blocks for our bodies to the right places at the righ time. The design of our bodies is tremendously wonderful.
I am wearing… jeans, Buckeye t-shirt and zip-up sweatshirt. It's cold even if the children think it isn't.
I am creating… sketches. We worked on drawing during the new "Beauty Loop" part of Circle Time today.
I am going… to take a nap this afternoon. This sinus infection is keeping me down.
I am wondering… what the children – who are supposed to be eating & doing school – are actually doing.
I am reading…Clowney's commentary: The Message of 1 Peter. It's excellent.
I am hoping… to kick the sinus infection down soon!
I am learning… to let the dance progress.
In my kitchen… breakfast for dinner!
In my garden… mud. Lots and lots of mud. The dogs and children track in their fair share plus some.
In the homeschool… We began a new term with Ambleside Online Year 5 today! So far, so good.
A favorite quote for today… I have not failed. I've just found 10,000 ways that won't work. -Thomas A. Edison
A peek into one of my days… Jason and two of the kids did some handicrafts on Saturday.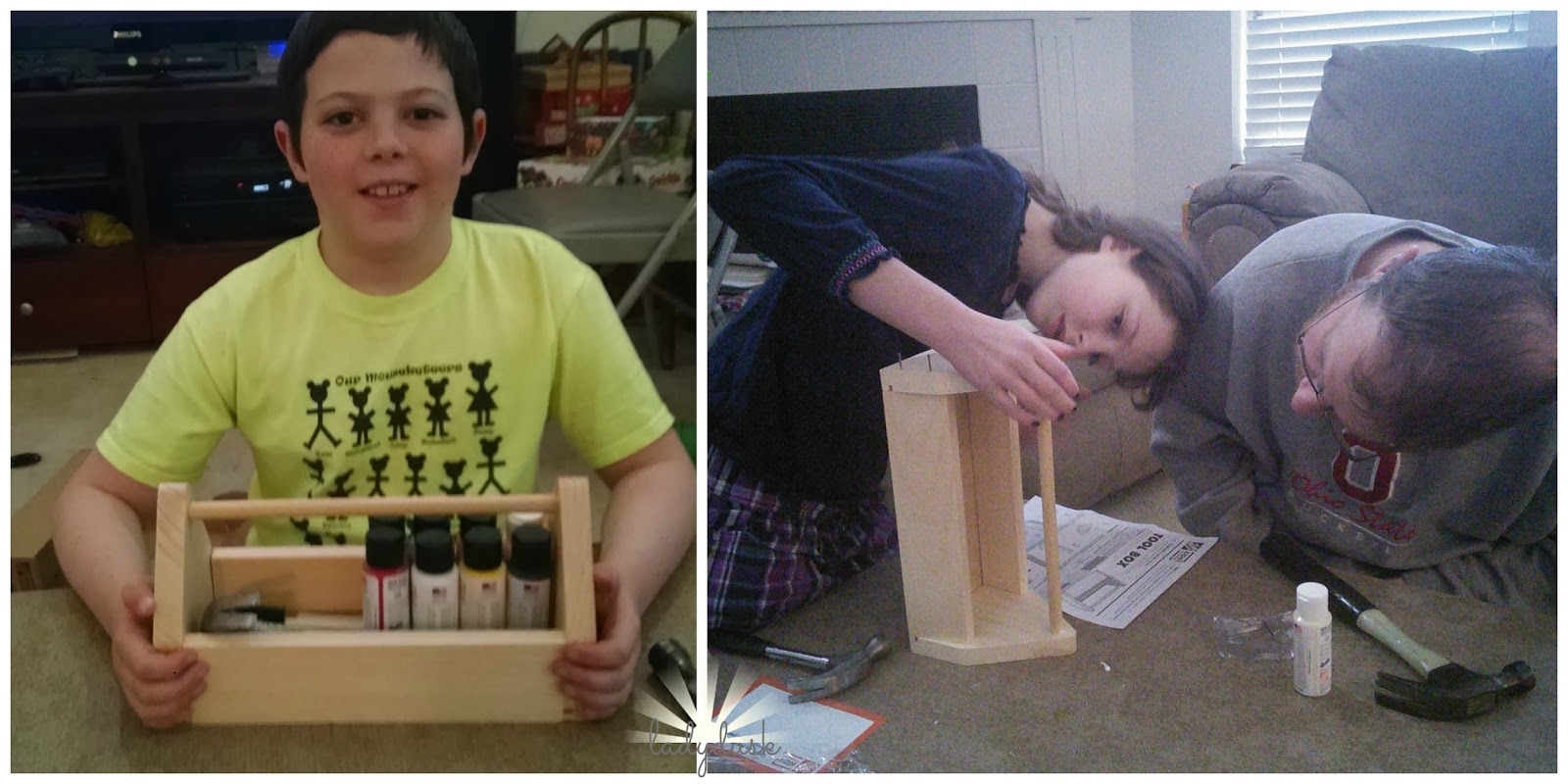 One of my favorite things… Daddy and children projects 🙂
From the board room… M-girl has been taking a craft or project when she goes to be a Mother's Helper, so I've been helping her by putting ideas on my March Pinterest board. I may start mentoring her on using Pinterest carefully.
Post Script… last night I decided to stay home from evening worship because I was wiped out. I watched Brandy's talk "Aquinas' Big Picture of Education: Charlotte Mason's Great Recognition." She has lined it up beautifully with video that I Chromecasted to the TV screen. Excellent reflections and encouragement about the place of the Liberal Arts. A reminder that truth is truth and can sought out by man. What encouragement for the church to be seeking truth where it can be found.
Linking up with The Simple Woman.