The Simple Woman's Daybook for February 16, 2015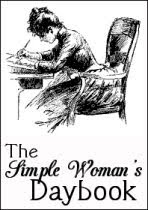 FOR TODAY
Outside my window… it is bitterly cold and a little snowy. The sky is slowly transitioning from black to grey in the east.
I am thinking…
about yesterday's sermons, which were fantastic. (Morning:
Our Example
; Evening:
Loosened Tongues
)
I am thankful… for my nice, warm house away away from the very cold yesterday..
I am wearing… jeans and a red sweater. I need to add my Buckeye slippers (with rubber soles) to keep my toes toasty.
I am creating… a empty dishwasher. I've emptied or reloaded it most weekday mornings. Did you know that it takes me less time – not hurrying – to empty my dishwasher than it takes for my coffee to brew. Multi-tasking.
I am going… to the grocery store. Our first trek in our regularly scheduled weekly trip *this *year. I don't like fitting it in when it has to be done. But that's what we've been doing all year.
I am wondering… how much of the predicted 2″ of snow we'll get today.
I am reading… an article about how our alphabet came about from runes to what we use today. I love that kind of thing. I see my library has his book too … someday I'll check it out.
I am hoping… we have a good school day despite a very late night last night. It was worth it to have a fun party after service.
I am looking forward to… our break week next week!
I am learning…
Around the house… let's not discuss that, yes?
I am pondering… Beholding Christ. Denying Self. Taking up Cross. Following Him.
A favorite quote for today… a poem. Yesterday's sermon reminded me of this poem quoted in Madeleine L'Engle's A Ring of Endless Light. I don't know how many times I read that book as a teen:
If thou could'st empty all thyself of self
If thou could'st empty all thyself of self,
Like to a shell dishabited,
Then might He find thee on the ocean shelf,
And say, 'This is not dead',
And fill thee with Himself instead.
But thou art all replete with very thou
And hast such shrewd activity,
That when He comes, He says, 'This is enow
Unto itself – 'twere better let it be,
It is so small and full, there is no room for me.'
T E Brown
There is controversy over this, in a lot of places on the web, it is attributed to Sir Thomas Browne, but it was truly by Thomas E(dward) Brown as Sherry @ Semicolon confirms.
A few plans for the rest of the week… basketball, music, finishing our first term.
A peek into my day… My kids love being the big cousins. Thanks to my brother for these pictures: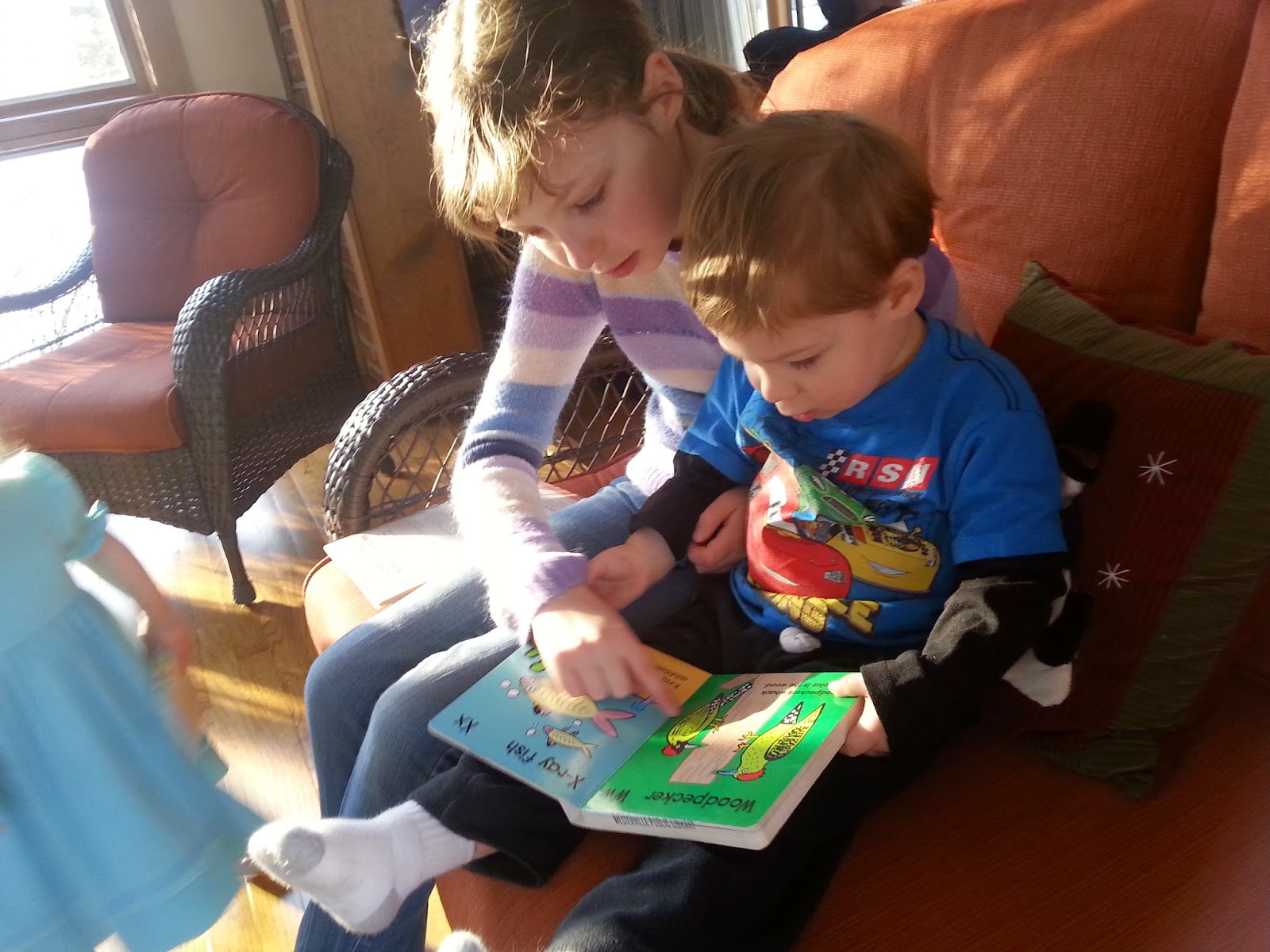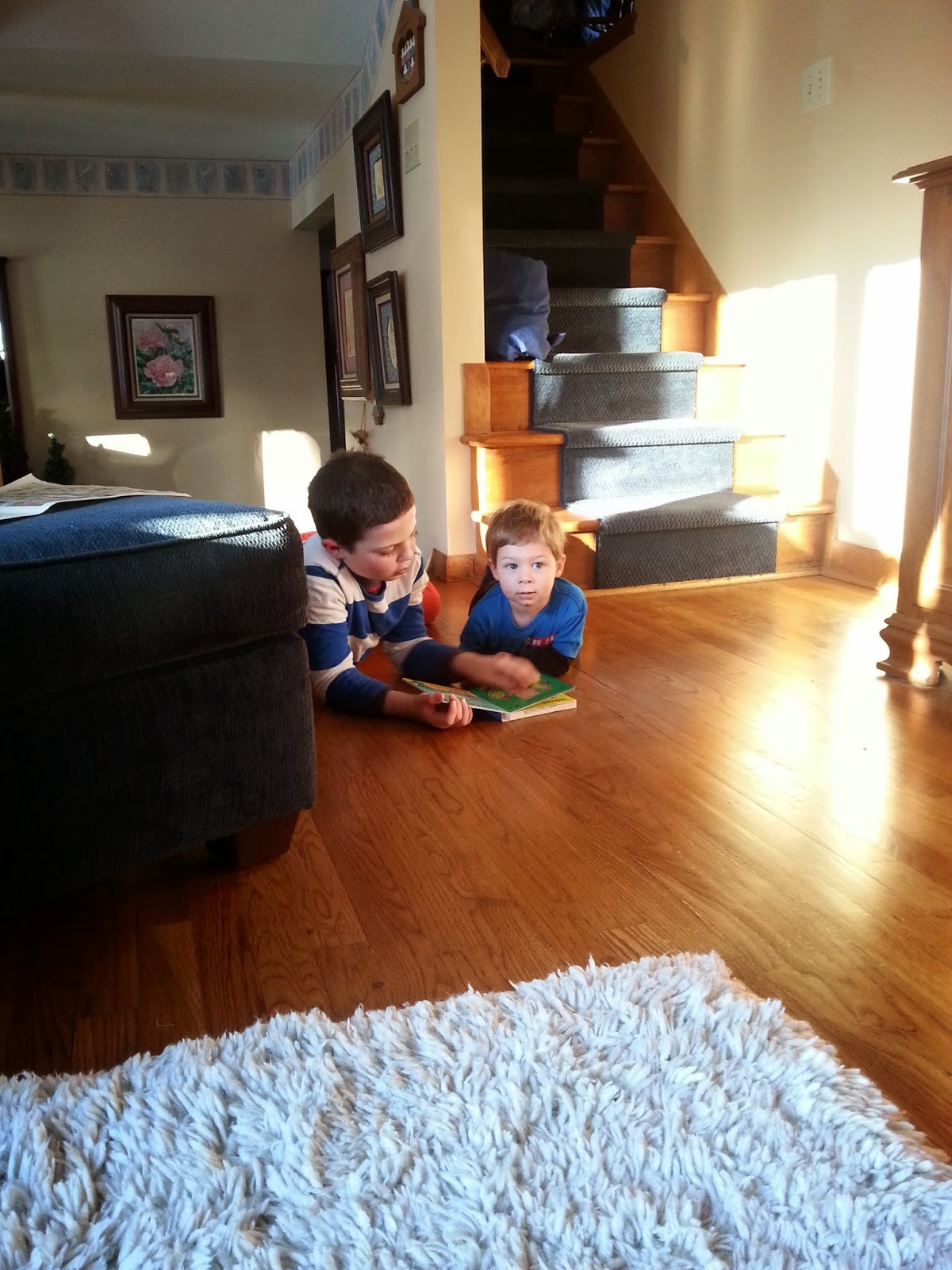 Hosted by The Simple Woman's Daybook