The Simple Woman's Daybook for December 28, 2015
For Today… the final Monday of 2015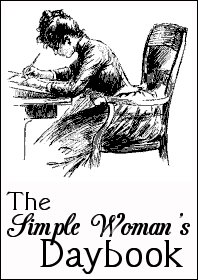 Outside my window…. it is grey and dreary. rainy, blah.
I am thinking… about how much fun my kids and I have had playing games today. I almost won at air hockey, but N-boy came back to steal victory.
I am thankful… that we don't have anywhere to go today or tomorrow.
I am wearing… pajamas and Outer Banks sweatshirt.
I am creating… my final post on *revel* for 2015. I suspect the concept will continue to be important. I remember one of my pastors saying, after finishing preaching through Hebrews, that he would always be preaching Hebrews. I feel similarly, I think.
I am going… to improvise for dinner.
I am wondering… what ingredients I will improvise with.
I am reading… What's in a Phrase? by Marilyn Chandlre McEntyre. It's a book of meditations that I pick up from time to time. You know how sometimes something you read shows up at just the right time? Yeah, this one did.
I am hoping… all of God's blessings for 2016.
I am learning… about humanity, being human. Thankful that the incarnation teaches us about that.
In my kitchen… is a plate of cookies our neighbors brought over on Friday. Yum!
In my garden… rain is raining.
In the homeschool… I'm about ready to start thinking about our 2016 Academic Year. Yay!
A favorite quote for today…
A peek into one of my days… Games!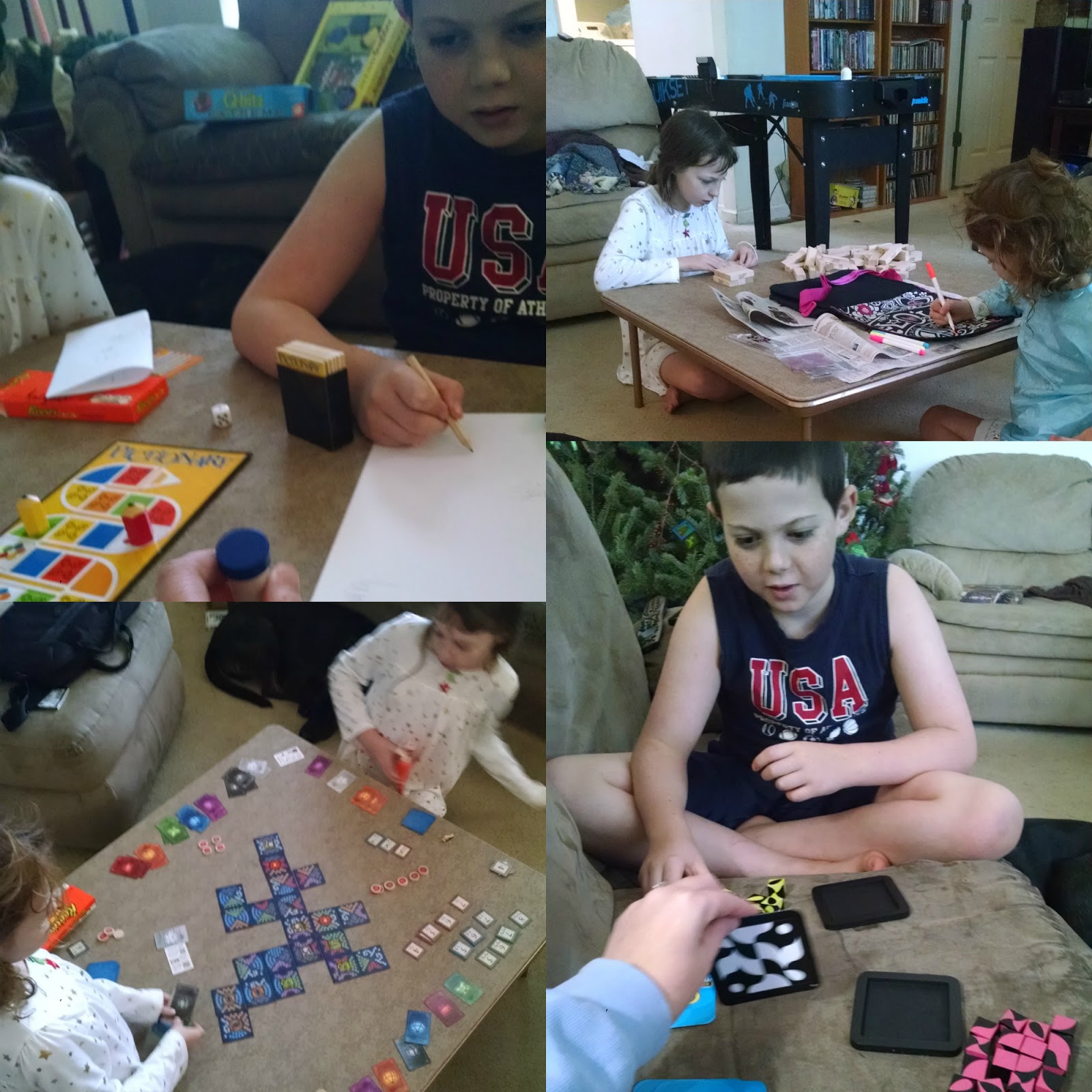 L-R: Pictionary Jr, Jenga, Lanterns, Qbitz Extreme (if you haven't played Qbitz, do that first!)
One of my favorite things… I love playing games. I love winning games.
From the board room… I have a Word of the Year board. I pin my word and the post(s) I write about it. I also pin posts from friends, so if you choose a word for 2016, share it in the comments! I'd love to read and link it!
Post Script… I do hope you had a very Merry Christmas and have a Blessed New Year. Thank you for a brilliant 2015.
Linking up with The Simple Woman.