The Simple Woman's Daybook for April 24, 2017
For Today…
Looking out my window … the sky is crystalline with occasional puffy clouds. The windows are open. The grass is bright spring green. Lovely.
I am thinking … about all the things I learned this weekend. And laundry.
I am thankful … for the Great Homeschool Conventions, family, and friends who make it happen.
One of my favorite things … was sharing what I was learning and from whom on the @charlottemasonirl Instagram Account … I used the "Stories" feature, so they're gone now, but it was fun.
I am wearing … sweat pants and Buckeye tshirt. We walked the dog and started some laundry.
I am creating … a blog post or three in my head. We'll see if they make the blog.
I am reading for my current Mother's Education: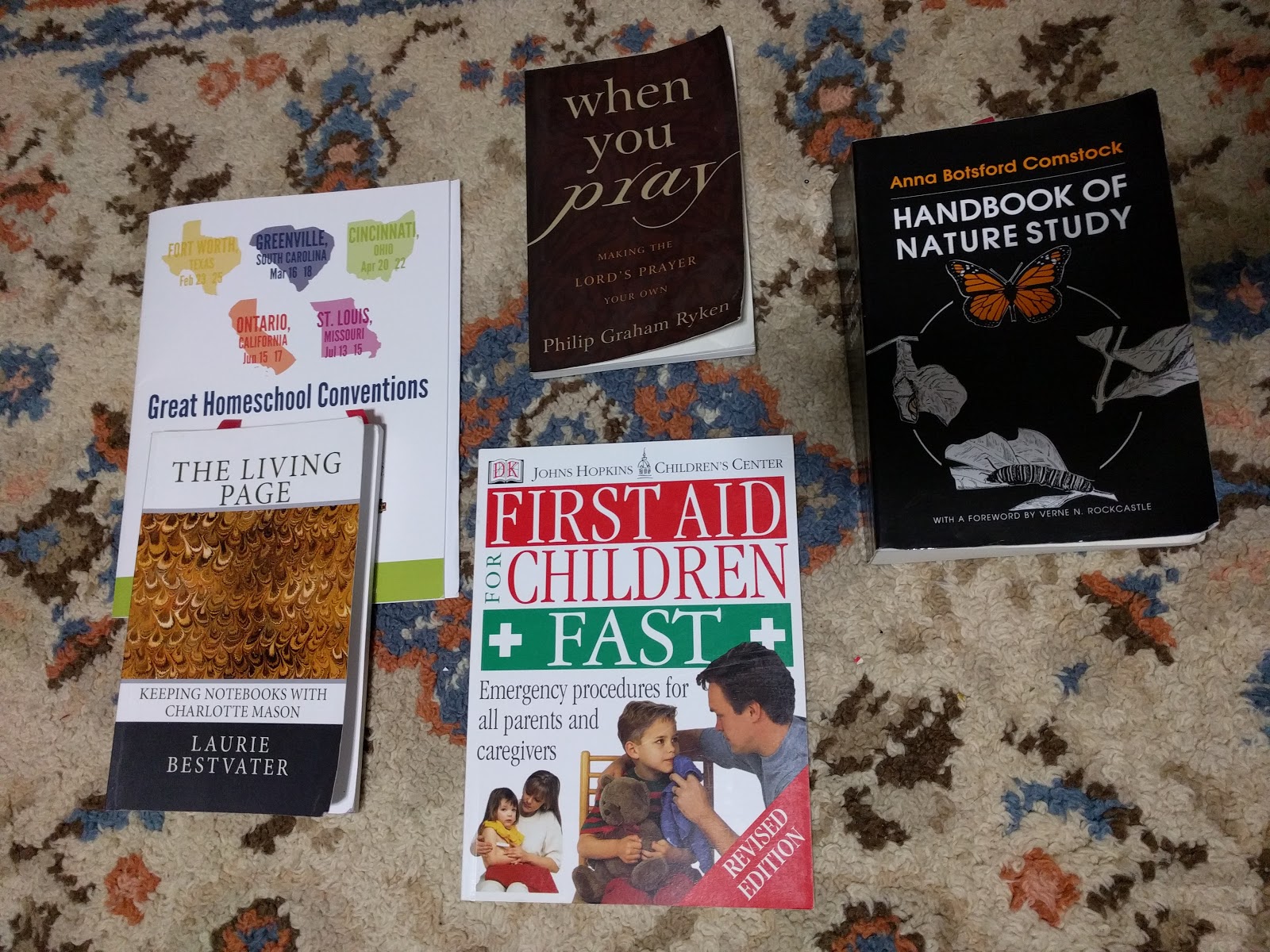 I am hoping … that I incorporate the science and physiology readings as much as I ought to. Those are a struggle for me.
I am learning … oh, so many things.
In my kitchen … I didn't eat a bunch of my snack-type foods at the convention. My kids aren't unhappy about this.
In the school room … New books!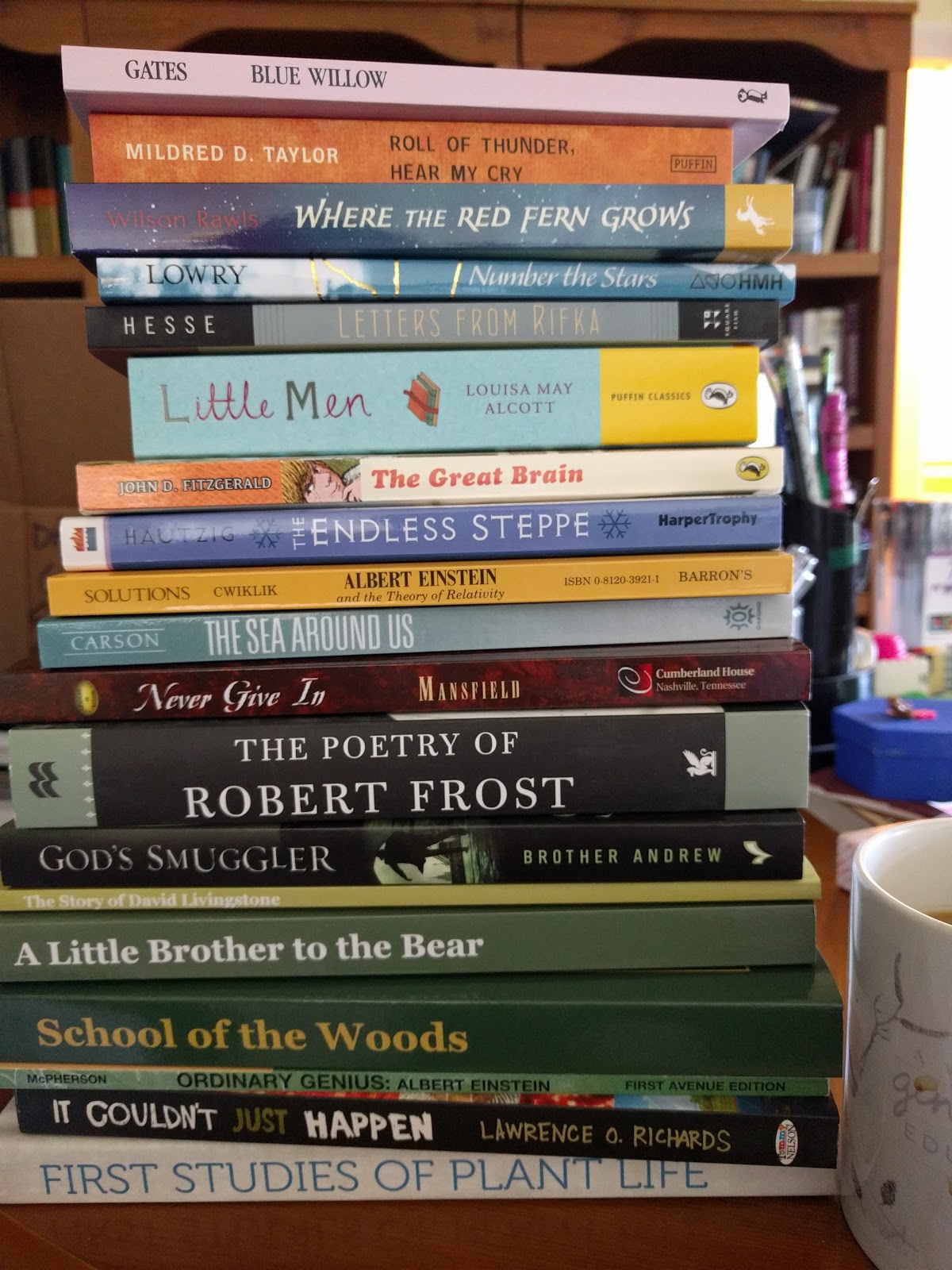 Post Script … Here's my Word Cloud of Big Ideas I took away from the Convention.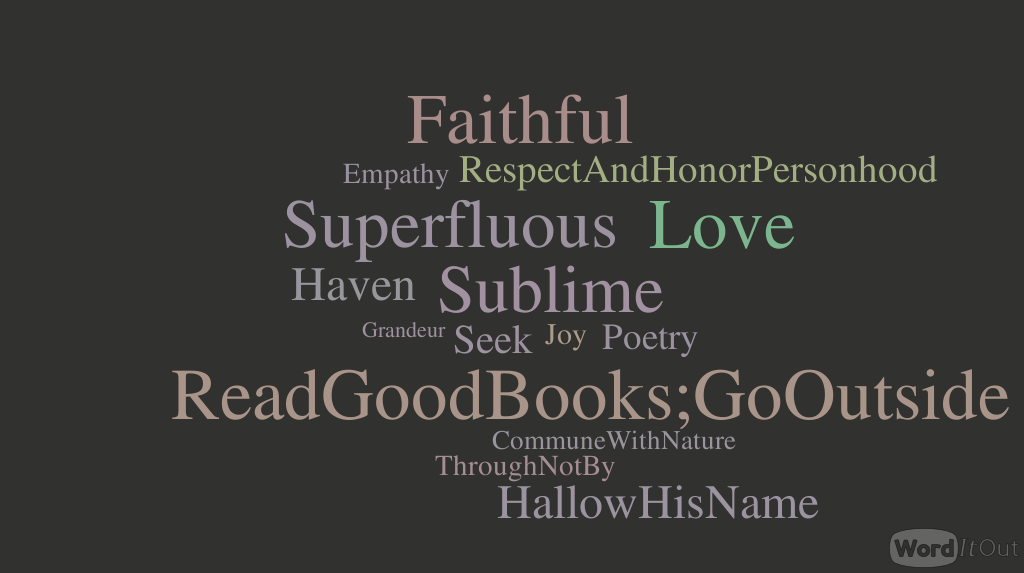 Shared Quote … "Read good books; go outside." Everyone, but everyone, at the Cincinnati Great Homeschool Convention
A moment from my day … we took a hike yesterday afternoon along a new trail.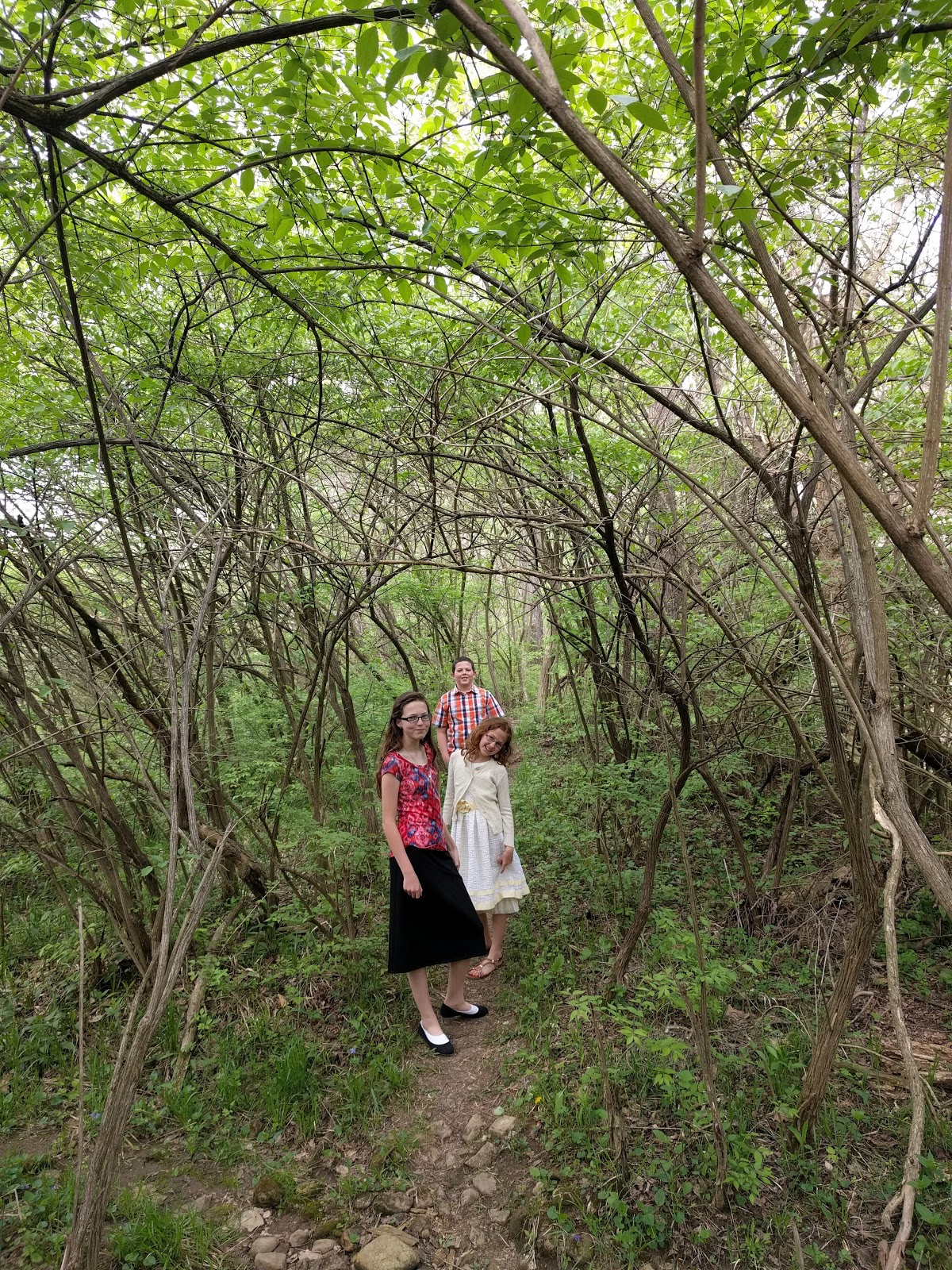 Closing Notes: M-girl and N-boy had their Central Ohio Organ Guild recital yesterday. They did a great job! So proud of their hard work.
Linking up with The Simple Woman.