Our Weekly Amble for July 20-24, 2015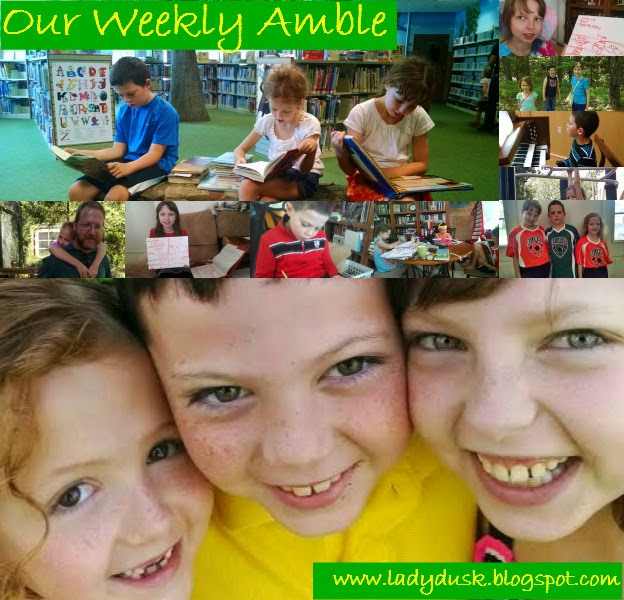 We did our first full week of school in months this week. All spring and summer so far it seems like a child has got some sort of vomiting sick, I got shingles, or the week was just crazy and we'd get one or two days of school in. One of the big negatives of trying to keep everyone together is sickness, what do you do when one child is sick and you aren't sure if the others will get it next week?
Generally, we were able to do some Circle Time and we relied on Netflix documentaries a lot.
Anyway, this week. This week we had five full days of lessons and while there was a good deal of pain from returning to routine and Mommy expecting work to actually be done when assigned. You don't struggle with that, right? For about the first time in our homeschool lives, we've had schoolwork to complete after Quiet Time or at the park. Ugh. What a pain. Maybe this will improve future weeks.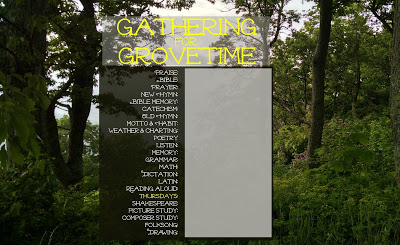 The children and I have decided to rename our homeschool. I had defaulted to The Garrett Academy. Very select. We learned that "academy" has its etymological roots in Plato's grove where he and his pupils walked and talked, so we decided to call our school "The Garrett's Grove" instead. They then thought we should rename Circle Time, too. So we're calling it "Gathering for Grovetime"
In Grovetime for July: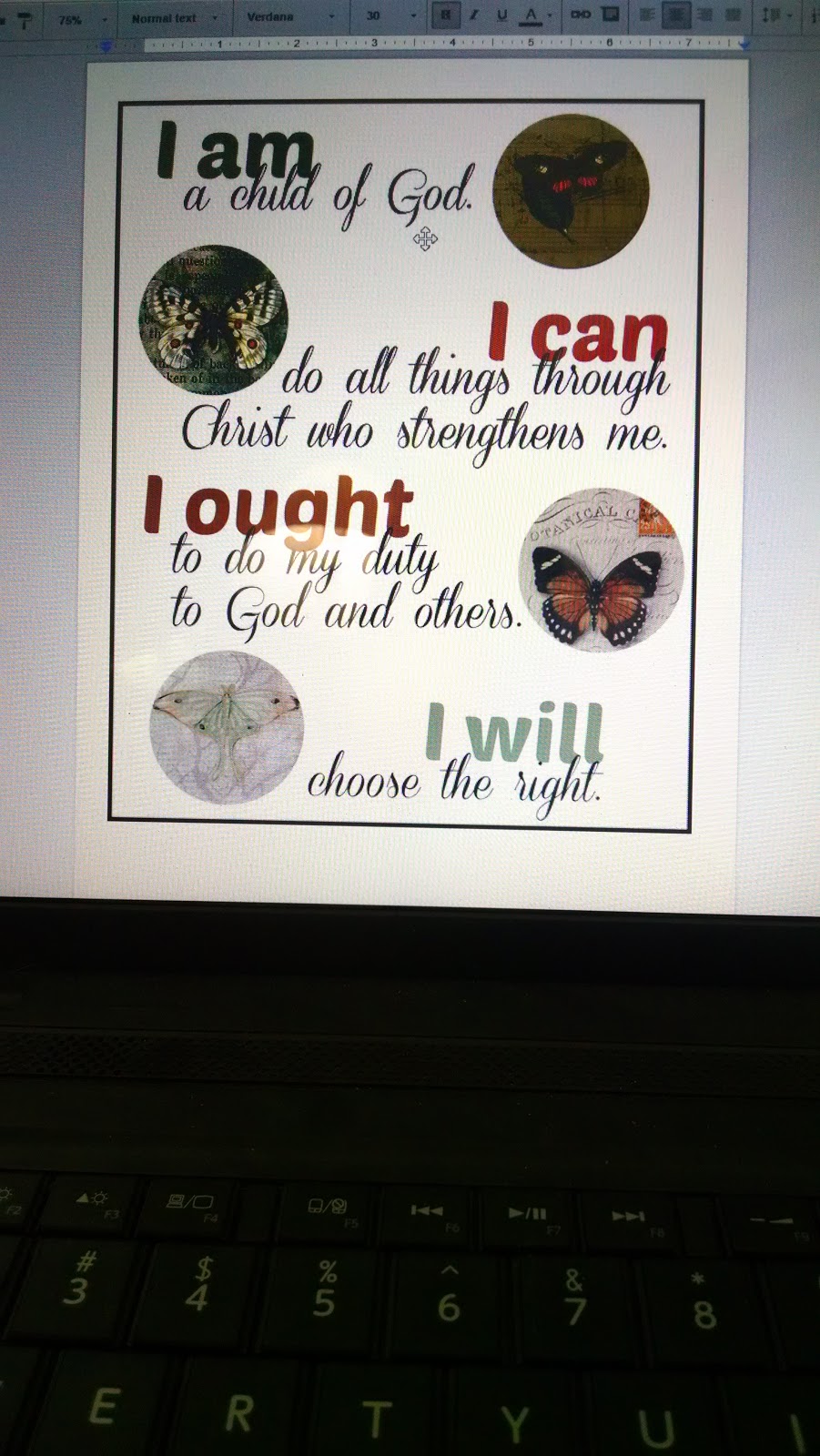 Sneak Peek! Yay, it's all coming together!
We've been reading about the early Judges in Israel, Ehud and Deborah. We've also been reading about Jesus' final Passover Feast in the Upper Room. We're fast approaching the Garden and Crucifiction and Resurrection!
I decided to not learn 'Just As I Am,' Ambleside Online's suggested hymn for July, and have been learning 'Let Us Love and Sing and Wonder' instead. We sing it at church and it fits better with the themes of life around here recently. Today, I determined the hymns we'll do for the next year. I put them on my hymn listing page.
I think we have Psalm 24 about down and are ready to select the next passage – always a challenge.
I think the children all know the catechism, so we're just reviewing for perfection at this point. Hope to recite before session soon so we can begin the Westminster Shorter Catechism.
We've been working through my upcoming eBook: I Am, I Can, I Ought, I Will: Charlotte Mason's Motto Explained for Upper Elementary Students. We're almost through the 10 meditations on the "I oughts." Look for this somewhere around August 10. (I think! Lord willing.)
We have been learning about winds and weather and weather charts and how forecasting was made easier with the telegraph in Comstock's Handbook of Nature Study. I casted a YouTube video about more modern meterological techniques.
We're learning 'Sea Fever' by John Masefield. The fun thing about this poem is that M-girl heard it at CoSI and said, "We should learn this poem, Mommy!" It was the next poem in the book 🙂
Still loving the Memoria Press "English Grammar Manual" which is a grammar catechism. It drills deep.
We must learn our multiplication tables, so are rolling a 12-sided die to practice. This week we did 4s all the way to 15s.
For Latin, we're reciting our current lesson's (LFC-A #15) chants and one other chapter's chants. I think this will be a good balance of review for us.
We finished reading about Jonathan Edwards and began reading about George Whitefield in Trial and Triumph. We read 1-2 profiles a day in George Washington's World because we're very far behind in that book.
We added the Index Card A Day and it has been a huge hit. Below are some of the finished cards … and only one side of them!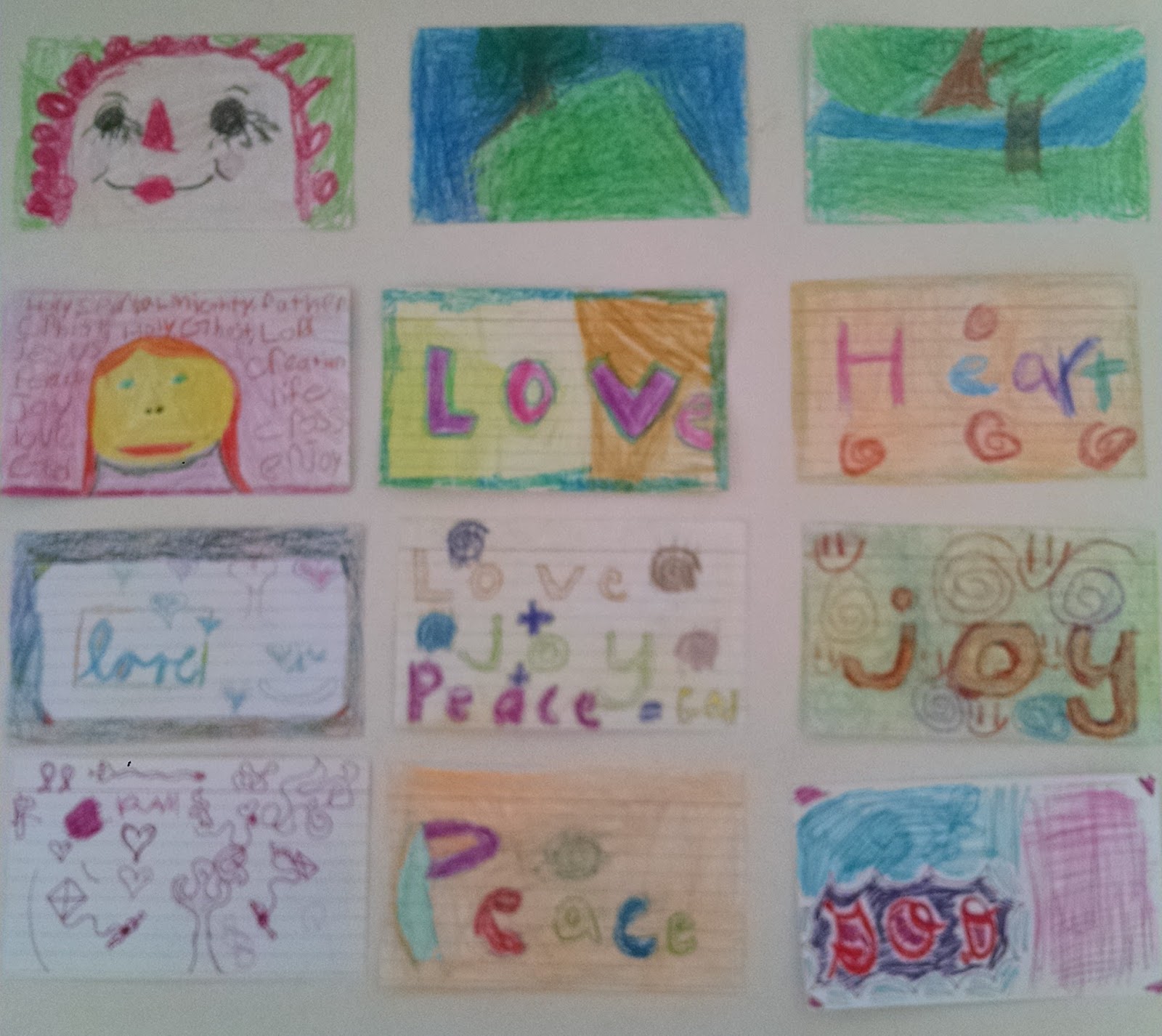 Every child did math every day. M-girl is finally working in Year 4. The beginning of the year is a lot of review, but that is going well and she is feeling more confident because of it. N-boy is working on 3 and 4 digit subtraction. R-girl is learning about multiplication times 6.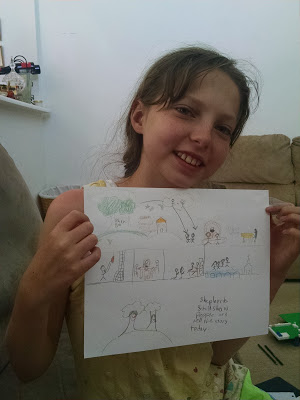 Baucis and Philemon Narration
We're working on Lesson 15 in Latin and the children spent some time making flash cards, in the Activity Books, and on Headventure Land.
We read a lot this week about Lightning and Thunder and early experimenters with them, the founding of Georgia, European social spheres from nobility to bourgeois, and the story of Baucis and Philemon. The children continued to follow Minn on his trip down the Mississippi and into Lake Pepin. We watched a cartoon version of A Midsummer Night's Dream. We looked at some art from Diego Velazquez. We listened to Rachmaninov play 'Piano Concerto No. 2 in C minor, Op. 18′ on YouTube. I thought that was very cool seeing as the recording was made in the 1920s, the children thought the recording wasn't very good and didn't see the cool factor in the piece.


M-girl and N-boy both wrote narrations this week. M-girl's was on the founding of Georgia; N-boy wrote about George Whitefield (and misunderstood some of the reading).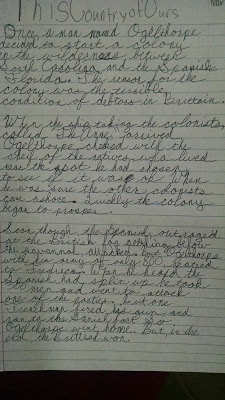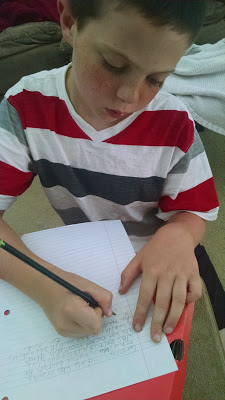 We were able to meet some friends at the pool on Tuesday and then, as a family we went to a Columbus Clipper's (Minor League Baseball) game that night.


It feels wonderful to have had such a great week (despite its struggles) and to write about it. I hope to return to this practice.