Our Weekly Amble for January 11-15, 2016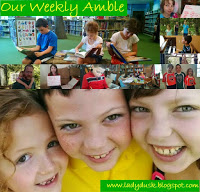 We are so excited to have begun our first week of our 2016 Academic Year!
We have approximately 8 weeks of Ambleside Online Year 4 to complete. I hope to finish them in our first 6 week term.
On Monday, we enjoyed our first-day shenanigans with a trip to Tim Horton's for doughnuts and our First Day Questionaire. It's fun to see how they have growed and changed from year to year. I tweeted some of their responses for 2016. N-boy's, in particular cracked me up. I mean, who wouldn't take all the conveniences and entertainment of their favorite places to a deserted island. Robinson Crusoe should have been so prepared!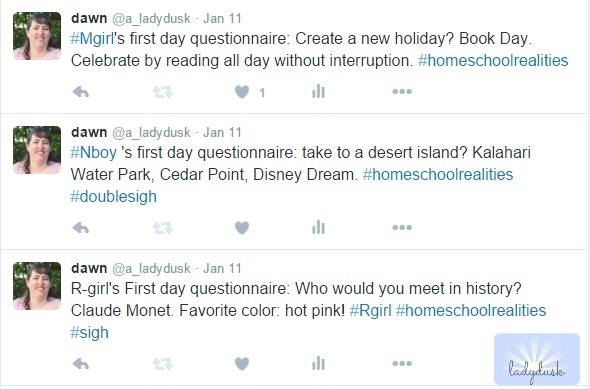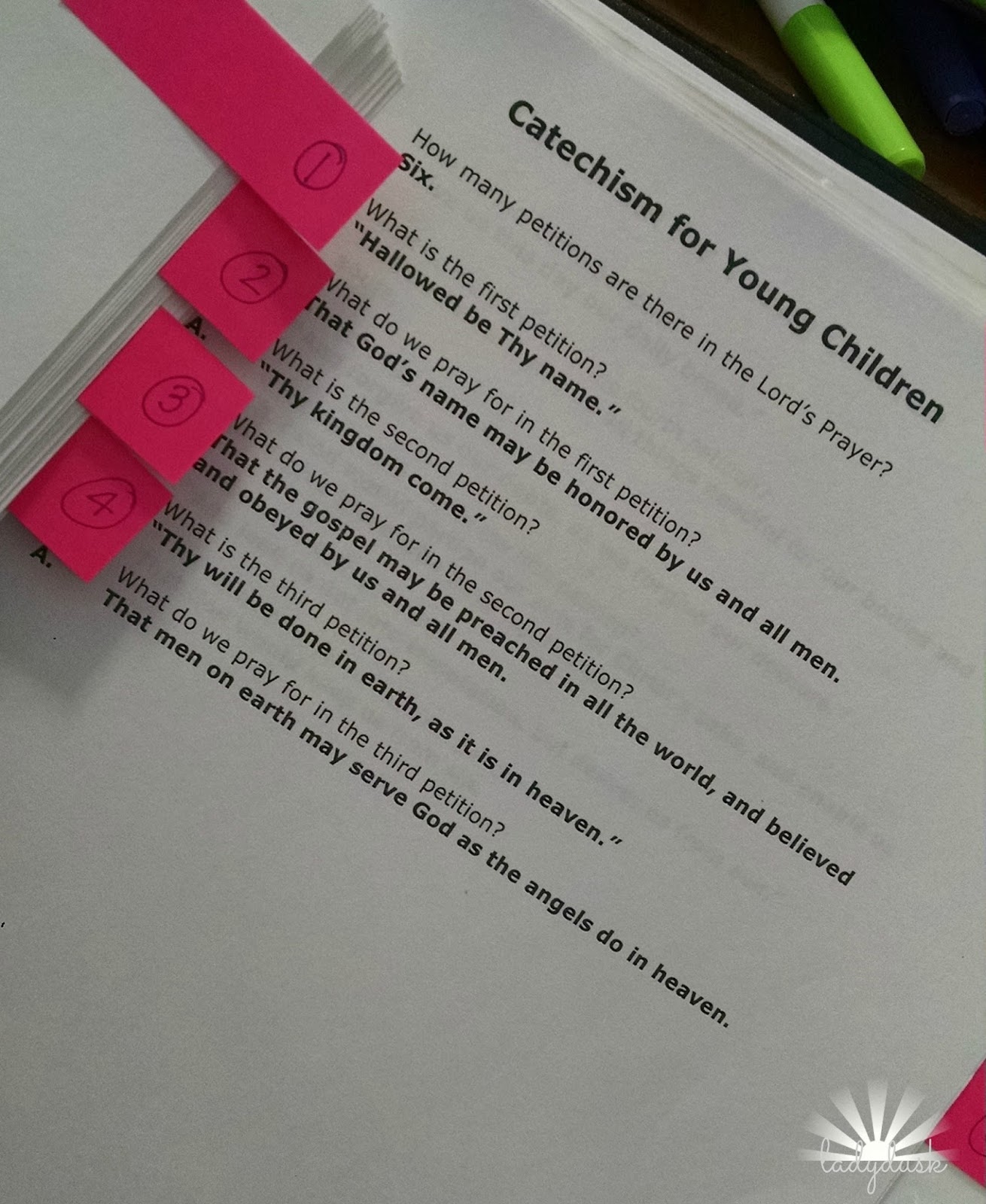 We did manage to have GroveTime every day this week and, for the first week after being off from it, it went better than ever! We started back with our whole gauntlet (well, mostly, I wasn't up for Shakespeare this week and we usually do artist study, folk songs, and drawing one day. Maybe we'll loop them … ) and mostly their was cheerful participation and a sense of this is what we do. Perseverance pays off! Now, we didn't try to do much new, except a new to us hymn, and mostly reviewed, but it went well!
I think we are almost ready to recite the Catechism for Young Children to the elders at church! As we learned it, we split questions by page. Now we split the pages by section and do a section per day. I just used post-it tabs to divide the sections. We can review the whole catechism in a week. My goal is to be really really ready to start on the Westminster Shorter Catechism by next term.
Otherwise, during our regular GroveTime we added reading A Tree for Peter. We're not many pages in, but it is beautiful.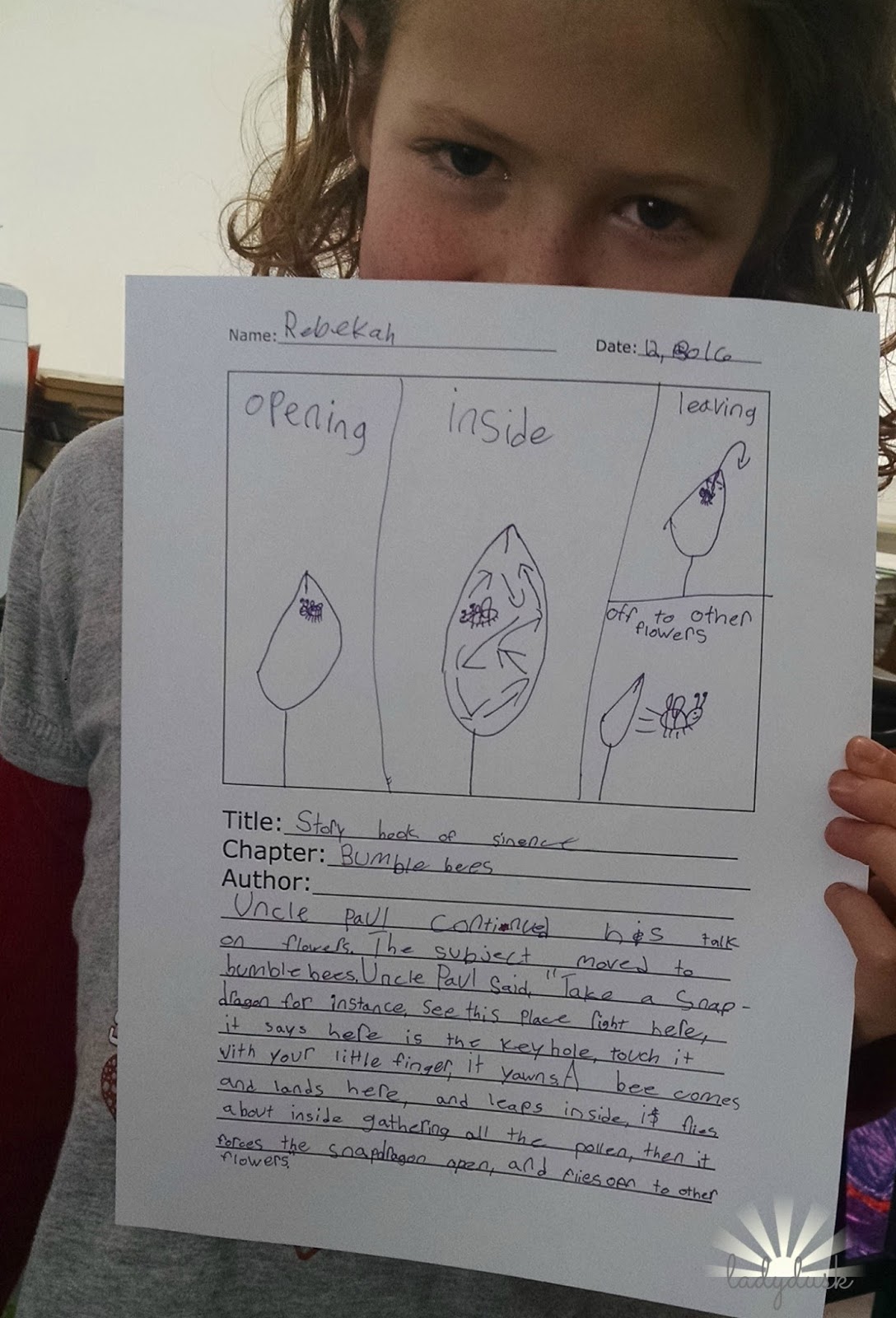 After GroveTime each day, I wrote out their assignments for the day. Late last fall I adopted spiral notebook assignments for the children. Having those assignment books has been a great way to get work done. What's next? What am I supposed to read? What else do I need to do? I used to use a weekly form that I designed. They never used it, it was too small, too confusing. They use the spiral notebooks.
For the rest of our lessons, M-girl is powering through math lessons. I think she did 8 or 9 lessons this week and spent some time on Khan Academy and XtraMath.org. Some things seem to have clicked over our break. N-boy is struggling a bit with remembering multiplication and how to deal with multi-digit numbers. We'll get there. R-girl doesn't seem to have had many problems returning to math, but hasn't gone overboard either.
I decided to assign M-girl and N-boy each a written narration daily. I don't have a required reading for them to narrate, they simply must choose one of their readings to write about each day. I decided to assign R-girl one written narration a week. She has recently been saying she wishes to be an author and illustrator someday and wants more practice with writing, so I'm going to give it to her.
The children did work on Lesson 18 in Latin for Children A. It was a review lesson, so a good place to come back in and and get into the groove. We do review vocabulary during GroveTime most days, but this is one subject we need to spend more consistent time on this year.
The children continued copying the Westminster Shorter Catechism for penmanship. They also spend a few minutes each day with Draw the USA. This was a late addition in 2015; I love the book and it is very self directed.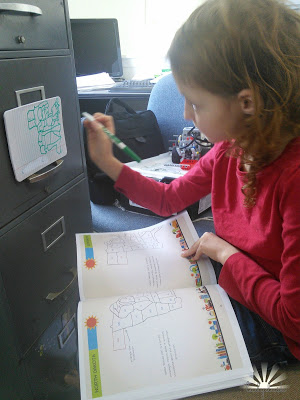 Each child practiced the piano regularly for the first time in, well, a while. Our piano teacher is on maternity leave and we have been so busy that it was just let go. M-girl and N-boy will play on their own for fun, while R-girl never does. We're trying to get back into good habits and practice some things we haven't been working on, so this week there was still Christmas music played. Over the next couple of weeks we need to get back to regular lessons, theory, and repertoire pieces.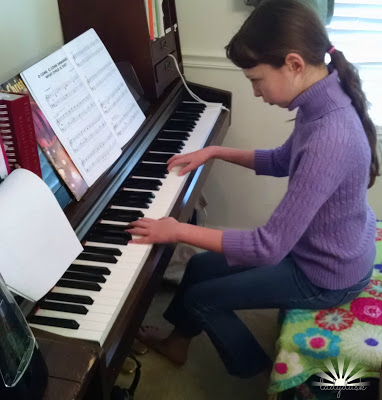 M-girl and N-boy both had an organ lesson this week.
We finished the week with our Art with Friends group where we made our own stamps with cardboard and rubber bands. Next time we gather, we'll use them!