Book Bag for January 22, 2015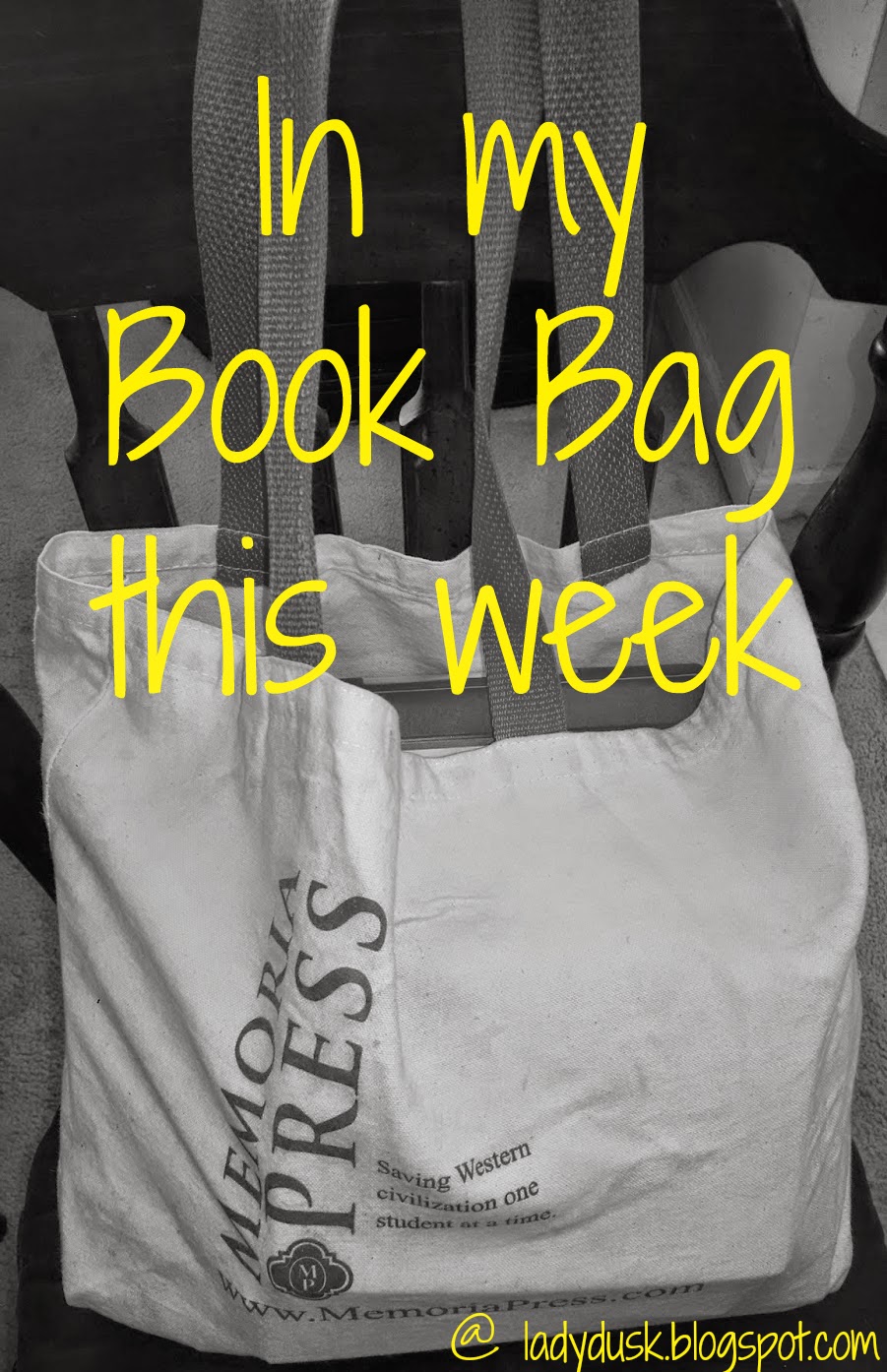 Oh dear, this is what I was afraid would happen. Not much has changed, but some has.
Periodicals: CiRCE Magalog and the new Classical Academic Press Catalog came yesterday. I also have a new Great Courses catalog that I will attempt not to drool on.
Memoir/Biography: The Narnian
by Alan Jacobs. I've gotten to the point of his conversion to theism. I'm fascinated by the slow steps he takes on his journey to Christianity. Jacobs tells a masterful story.
Devotional: For the Love of God by D.A. Carson. I've caught up with the Bible reading, but not the book. I'm OK with that, the book is there as support.
Education Philosophy/Charlotte Mason: Consider This by Karen Glass. This is fantastic, I'm reading about the Science of Relations and how Miss Mason conceived it. Next week's WWW is well on its way.
Fiction: Till We Have Faces by C.S. Lewis. Still haven't picked this up much. I have been reading some of Mary Stewart's The Ivy Tree which I'm enjoying before sleep as an effort to not look at a screen right before bed.
Whim/Fancy: What's in a Phrase? by Marilyn Chandler McEntyre. I've read another snippet in the section on assurance, this time on the genealogies in the Old Testament and how they help us as members of one body.
Mobile Reader: Gaudy Night
by Dorothy Sayers. None read the last two weeks. Boo.
I'd really like to finish something. I'm holding off on Karen Swallow Prior's Fierce Convictions, of which I've read nothing but good reviews, until I finish The Narnian.
What are you waiting to read?